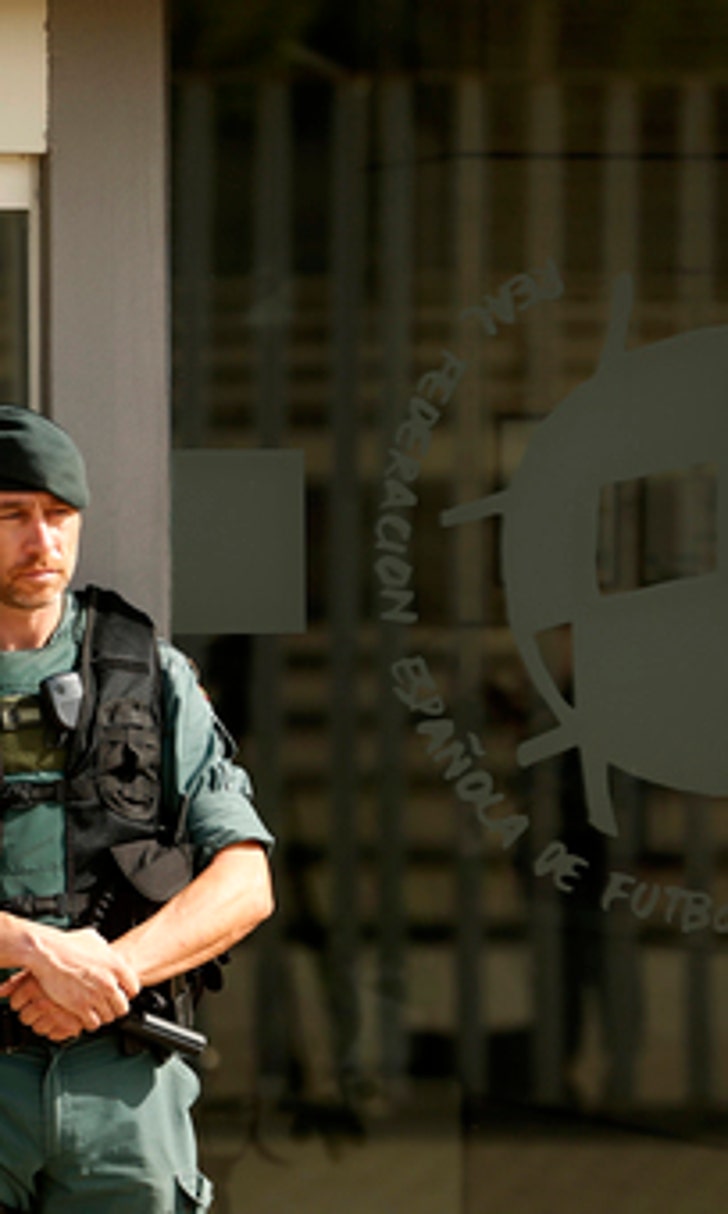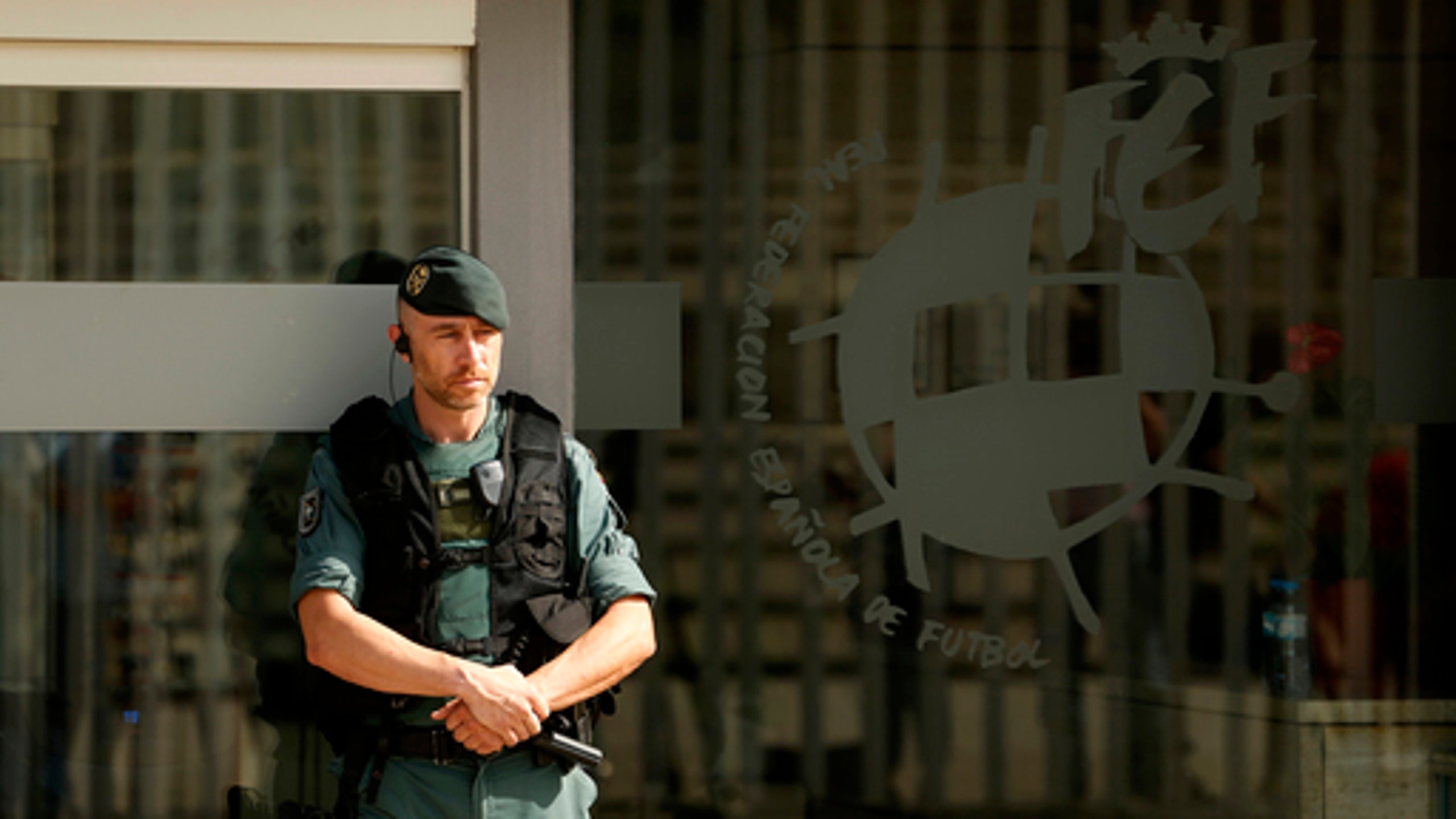 The Latest: Spanish soccer official escorted by police
BY AP • July 18, 2017
MADRID (AP) The Latest from the corruption case involving the Spanish soccer federation (all times local):
---
3 p.m.
Policemen escorted Angel Maria Villar into the Spanish Football Federation offices on the outskirts of Madrid several hours after he was arrested.
Villar, the president of the Spanish federation and FIFA's senior vice president, emerged from a Guardia Civil vehicle in casual clothes and was taken inside the premises by two agents.
Villar had been spotted half an hour earlier as agents drove him out of his Madrid apartment, Spanish national broadcaster TVE said.
The Guardia Civil says the investigation is still open.
---
10:00 a.m.
Spanish Football Federation president Angel Maria Villar has been arrested along with his son and two more federation executives in an anti-corruption investigation.
The office of the state prosecutor in charge of anti-corruption says Villar, who is FIFA's senior vice president and a UEFA vice president, is suspected of having arranged matches for Spain that led to business deals that benefited his son.
The state prosecutor and Spanish police say Villar, his son Gorka Villar, and two other soccer officials were detained while raids were carried out at the federation headquarters and other properties.
The other two men arrested were Juan Padron, the federation's vice president of economic affairs who is also the president of the regional federation for Tenerife, and Ramon Hernandez, the secretary of that regional federation.
---
---