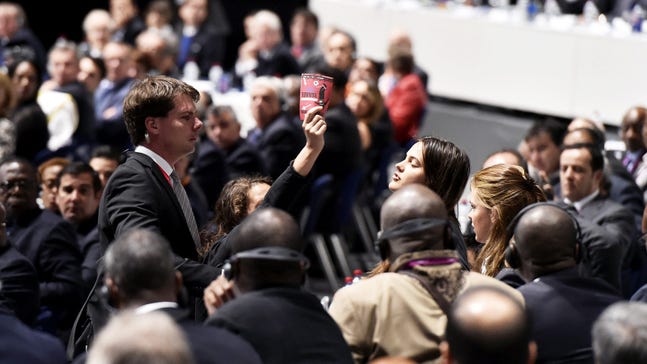 Swiss police confirm bomb threat made at FIFA Congress in Zurich
Published
May. 29, 2015 7:58 a.m. ET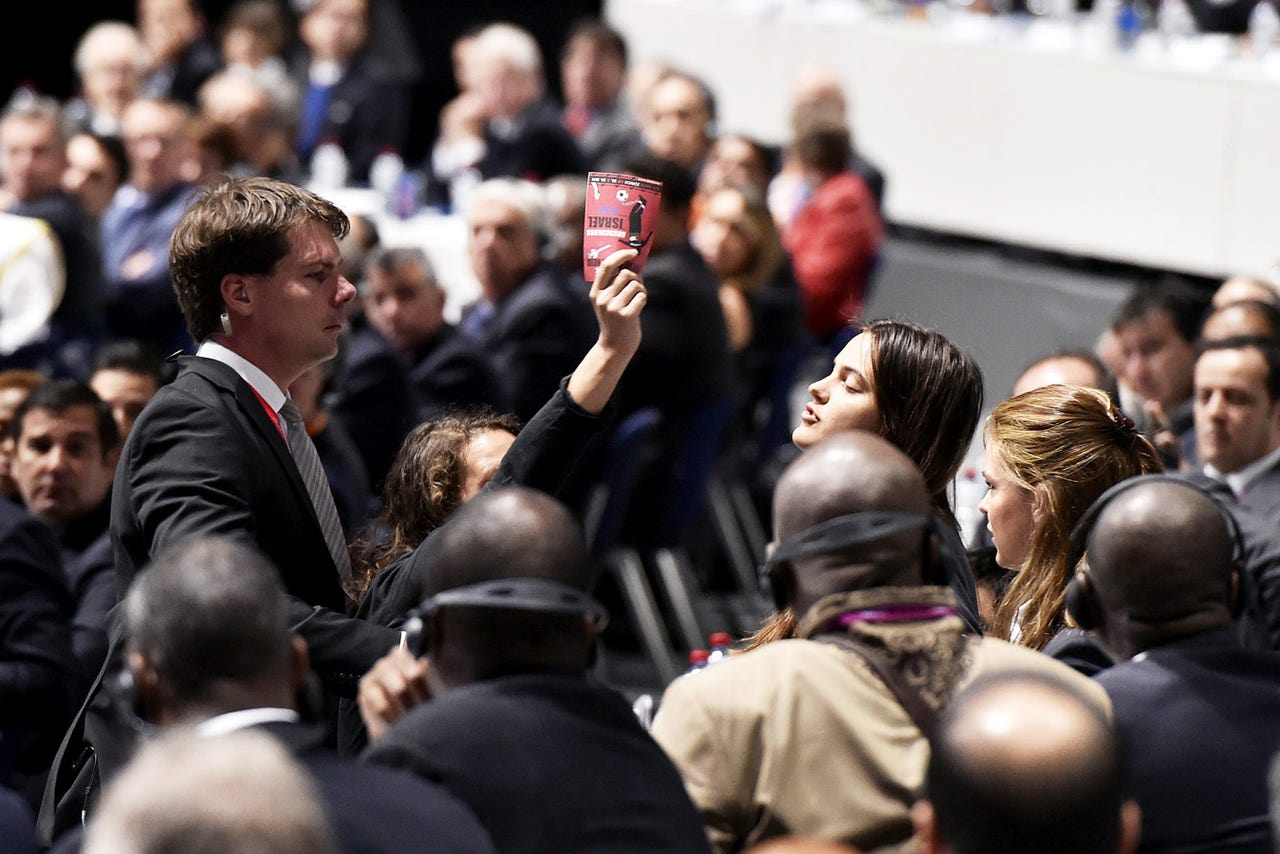 Swiss Police have confirmed a bomb threat has been made at the FIFA Congress in Zurich.
Delegates from the 209 associations were told they were not permitted to remain in the Congress Hall during a 90-minute lunch break.
A Zurich police spokesman told Bloomberg: "We can confirm the receipt of a bomb threat."
Earlier, two pro-Palestinian protestors were ejected from the Congress hall after making their way inside, while a demonstration calling for Israel to be ejected from FIFA continued outside.
Delegates returned to the main Congress Hall at around 12.30pm UK time.
---