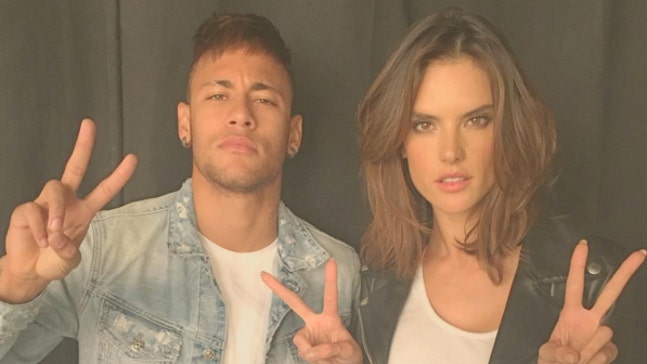 Supermodel Alessandra Ambrosio: Team Neymar or Team Ronaldo?
Updated
Mar. 5, 2020 1:36 a.m. ET

If you're Neymar, life is good. As the season rolls toward its conclusion, Barcelona are positioned nicely to claim La Liga. And win the Copa del Rey. And Barca are the team to beat in the Champions League. He also starred in a Super Bowl commercial. The man even has light-up shoes!
Furthermore, when Neymar isn't busy playing left wing for one of the most prolific attacking bands in world soccer, he's hanging out with one of the most attactive supermodels in the world: Alessandra Ambrosio. 
Yes, the two Brazilian luminaries took to Instagram on Thursday to post a pair of pics that we're sure have nothing to do with an upcoming endorsement or product they'll be hawking. Neverthless, they look great doing it. The friendly partnership does bring up one question though: What about Cristiano?
In case you've forgotten, just two months ago Ambrosio was featured on the cover of the GQ Body Issue with Mr. Ronaldo. While we don't really see a problem with Ambrosio getting chummy with the Barcelona and Real Madrid rivals, we do wonder which side she'd pick if she had to.
So, Team Neymar? Or Team Ronaldo?
---
---