MLS
MLS
Sounders beat Olimpia 2-1 in CONCACAF Champions League
Published
Aug. 20, 2015 1:32 a.m. ET

SEATTLE (AP) Brad Evans was just following instructions.
Evans converted a penalty kick 6 1/2 minutes into second-half stoppage time on Wednesday night, lifting the Seattle Sounders to a 2-1 victory against CD Olimpia of Honduras in a CONCACAF Champions League group game.
The penalty kick was awarded when Sounders defender Dylan Remick was taken down just inside the penalty area by Arnold Peralta. Evans stepped up and drove his shot into the right side, with goalkeeper Noel Vallardes going the opposite way.
Evans initially wasn't going to take the kick, instead leaving the ball for Gonzalo Pineda.
''I gave the ball to Gonzo, because his name was up there,'' Evans said of Seattle's list of PK shooters. ''Some players came over and said, `Brad you take it. Sigi (head coach Schmid) wants you to take it.' So I listen to the coach and I take it, and it's three points. It's not out of disrespect to Gonzo by any means. At this point, it is what it is.''
The final whistle then came immediately after Olimpia kicked off following the penalty kick.
The win boosted Seattle (1-0-1) atop Group F, three points ahead of the idle Vancouver Whitecaps (0-0-1). Olimpia is 0-1-0.
The Sounders were in position to win on the penalty kick after Erik Friberg scored on a header late in the 90th minute to tie the game at 1-1. Seattle had an 18-3 advantage in shots and nearly 70 percent of the possession. But Vallardes saved five of those shots, and two more went off the post.
''I thought we were the better team throughout the match,'' Schmid said. ''With about 15 minutes to go, I was thinking, `We don't deserve to lose this game. We've been the better team' We needed something to break our way.''
Friberg's tying goal came 22 seconds from the end of regulation time. A long throw-in by Aaron Kovar from the left side was headed across the 6-yard box by an Olimpia player. It floated to Friberg, who nodded it into a wide-open net two yards in front of the right post.
Alberth Ellis scored at the end of the fifth minute for Olimpia, sending a 10-yard header into the right side on a target ball from Oscar Salas.
''It didn't end the way I expected,'' Olimpia coach Hector Vargas. ''It really was a PK. But other things happened between the lines that happen throughout a game.''
---
---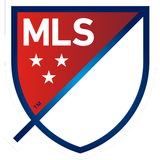 Get more from MLS
Follow your favorites to get information about games, news and more
---