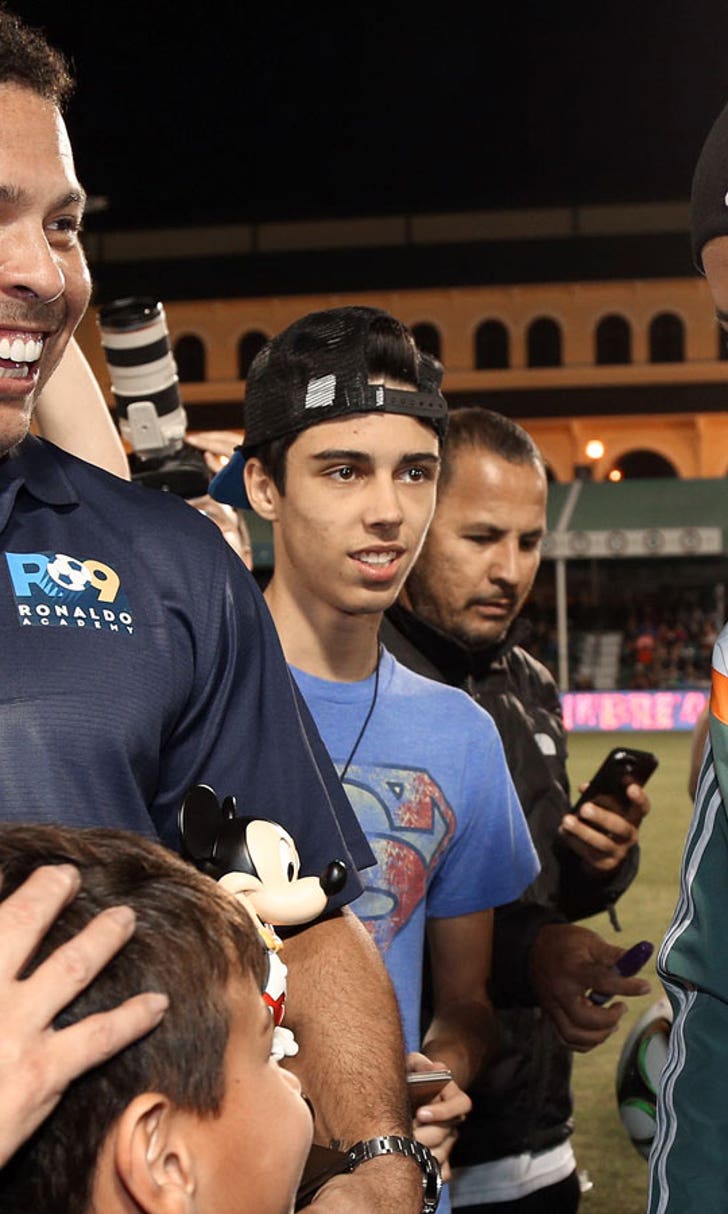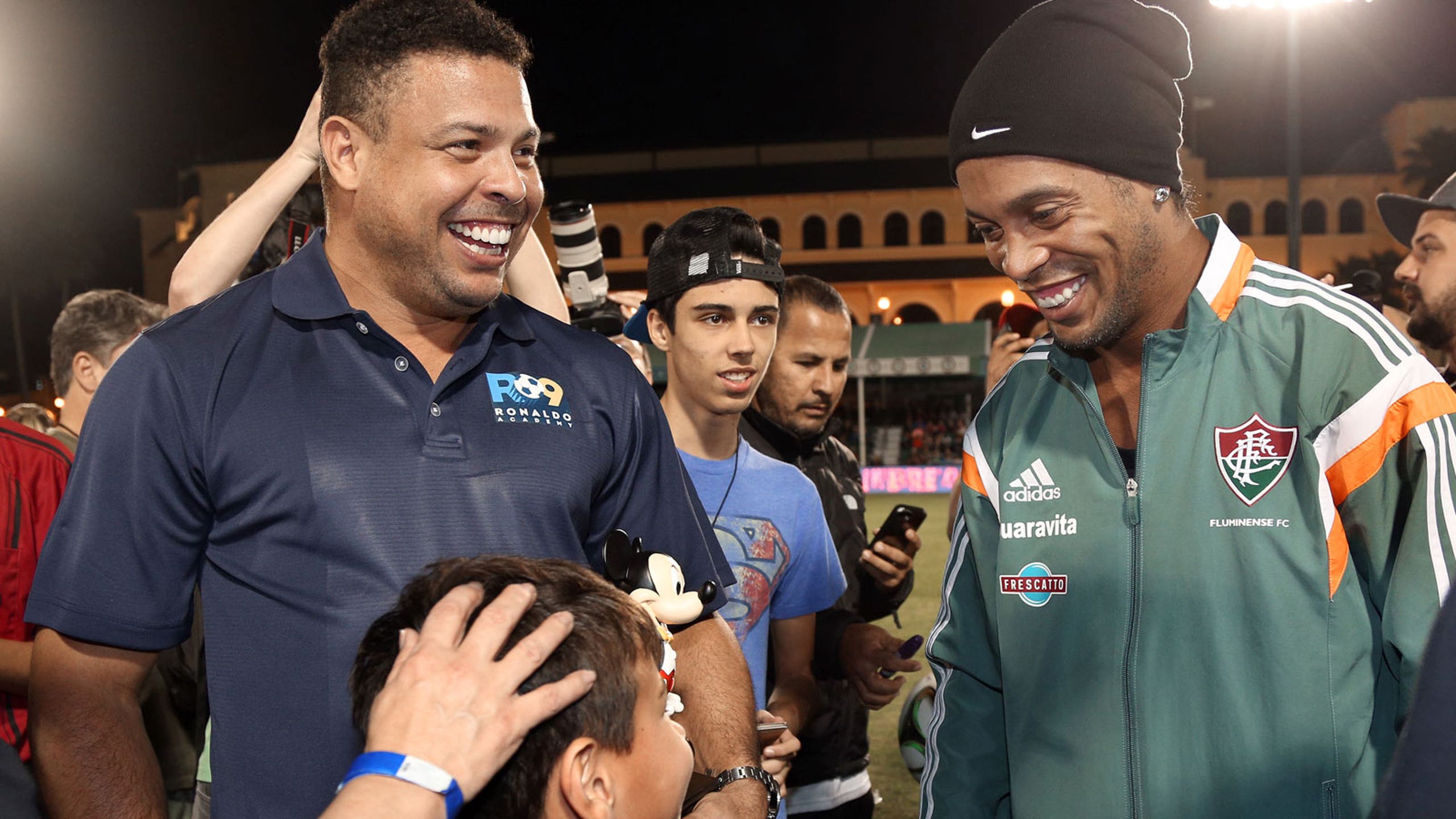 Semi-retired Ronaldinho is still loved by everyone
BY foxsports • February 2, 2016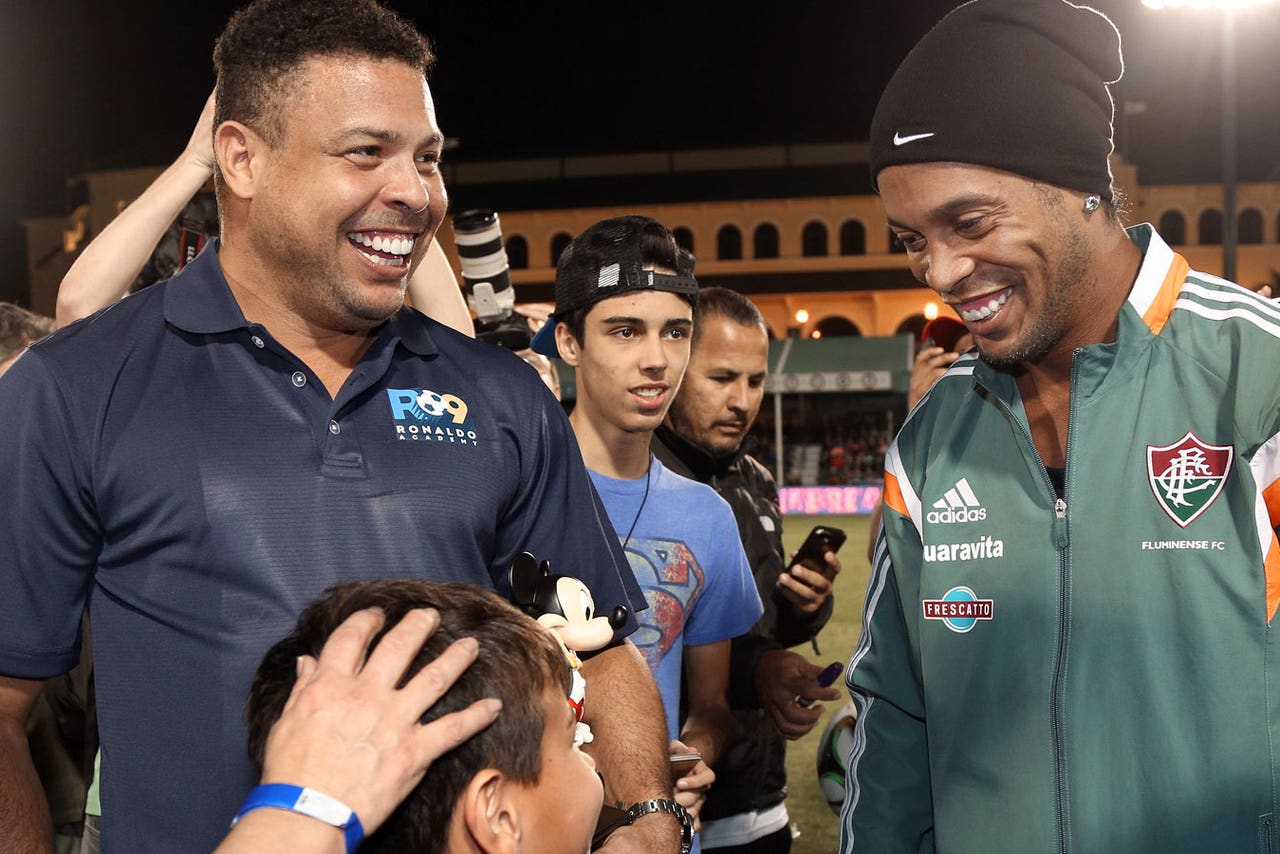 Ronaldinho is in what we call professional sports purgatory these days. You can't really say he's "active" anymore, yet he's still flat out refusing to call it quits.
The result over the past few months has been a series of half-hearted one-off appearances at charity games, testimonials and whatever you call his two-game stint with Fluminese at the Florida Cup just months after the club released him --€" most likely only to help boost said tournament's attendance.
But while Ronaldinho's performances on the field have taken a nosedive, his popularity remains as enormous as ever, and so the beat goes on for the former Ballon d'Or winner.
This past weekend, the 35-year-old's latest gig was to be the guest of honor for Ecuadorian side Barcelona SC's "Noche Amarilla" --€" the club's annual season kick-off event --€" despite Ronaldinho having exactly zero ties to this particular Barcelona, or Ecuador at all.
So what was he doing there? We have no idea. (That's a lie. It starts with "M" and rhymes with "honey").
Of course, the bizarre decision turned out to be a stroke of genius anyway. Just look at the reception he got from the crowd at his introduction ...
... and the curtain call once he left Barcelona SC's field (for the first and last time):
Again, this for a guy who probably couldn't even name one player on the team whose kit he had just stripped on! Wild ...
Not even the match referee could contain his glee, even getting Ronaldinho to sign his yellow card!
You look at this spectacle and have to concede: If he still has it this good, no matter where he goes or how diminished his skills have become, why would Ronaldinho ever want to hang it up? 
---