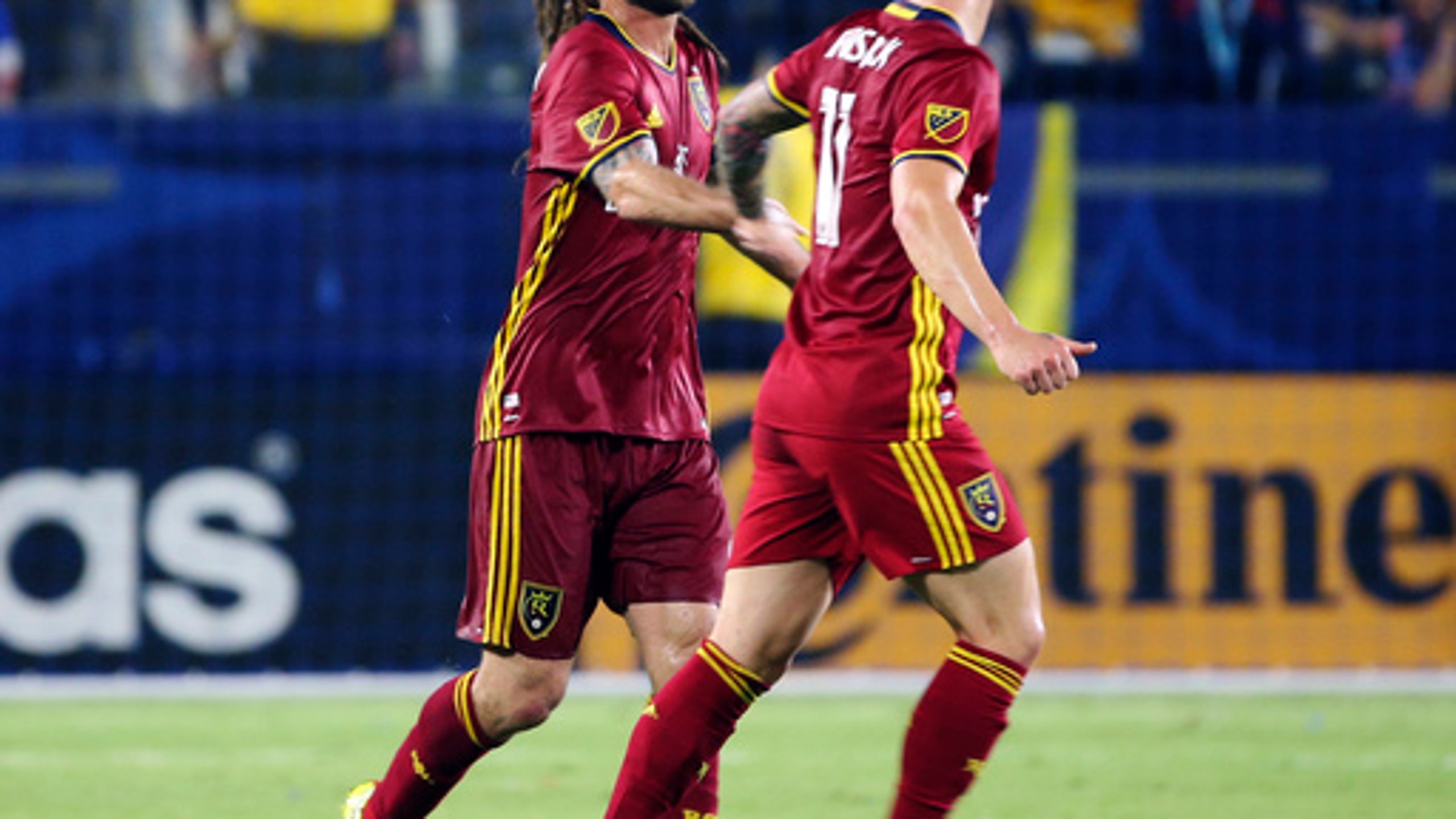 Savarino scores 2 goals in 5 minutes, RSL tops Galaxy 6-2 (Jul 04, 2017)
BY AP • July 5, 2017
CARSON, Calif. (AP) Jefferson Savarino scored two of Real Salt Lake's five unanswered goals in a 6-2 victory over the Los Angeles Galaxy on Tuesday night.
Real Salt Lake (6-12-2) won at the StubHub Center for the first time since March 8, 2014.
Los Angeles (6-8-4) lost for just the sixth time in 22 matches on July 4.
RSL had a 2-1 lead at halftime after goals by Albert Rusnak and Kyle Beckerman. In the 36th minute, Rusnak was left uncovered and he took three touches to send it past Clement Diop for a 1-0 lead. Beckerman was left alone on Rusnak's corner kick in stoppage time and headed it home.
In the second half, RSL scored four goals in 19 minutes. Yura Movsisyan redirected a cross in the 62nd minute, Savarino drove in a shot from distance in the 72nd and knocked in a rebound a few minutes later, and Joao Plata capped it with an individual effort in the 80th.
Los Angeles, which is 1-5-3 at home, scored on Ashley Cole's close-range shot in the 41st and Bradford Jamieson's deflected shot in the 89th.
---