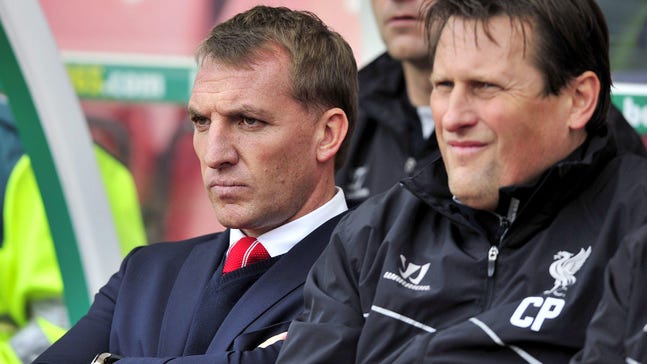 Rodgers will go if asked to resign by Liverpool's American owners
Published
May. 25, 2015 5:14 a.m. ET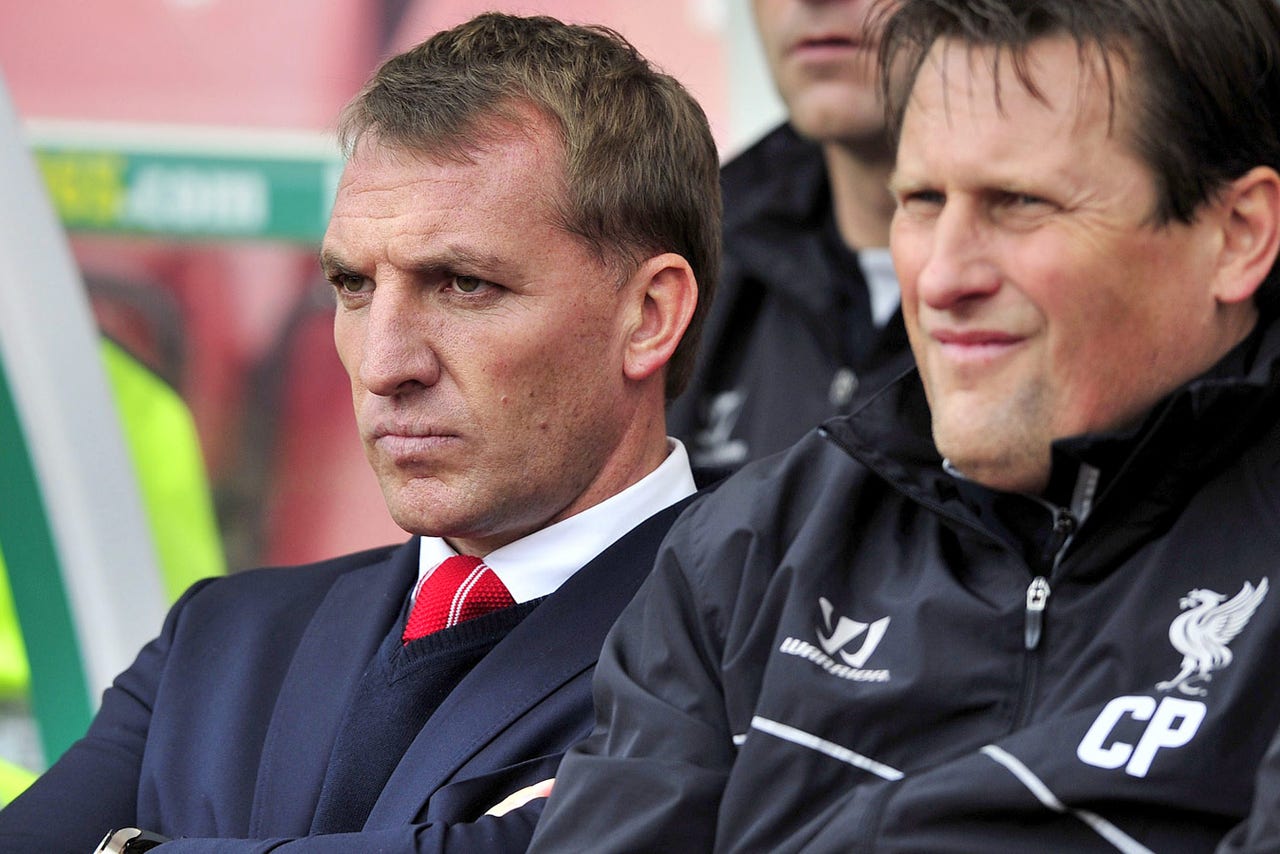 Liverpool manager Brendan Rodgers said he knows the pressure is on him and will resign if asked to by the club's owners.
The Reds lost 6-1 at Stoke on the final day as Mark Hughes' side ran riot in the first half, racing to a 5-0 lead and ending the contest after just 45 minutes.
Rodgers has come under criticism as the club have failed to match last year's campaign, when they came agonisingly close to winning the Premier League title, but he insists he is the right man for the job.
Asked if he understood the pressure was building on him, the Northern Irishman said: "Yes, absolutely. I've always said that if the owners want me to go, then I go. It's as simple as that.
"But I still feel I've got a lot to offer the club. A lot has happened this year which has made the job difficult, but I totally understand that."
It was a disappointing end to Steven Gerrard's Liverpool career, and Rodgers was dejected after their first-half display at the Britannia Stadium.
"I've got two apologies to make," he said. "Firstly to the supporters because it was nowhere near good enough or competitive enough from any of us representing Liverpool today. A very, very poor performance in that first half.
"The second apology goes to my son [Swindon player Anton Rodgers], because I was supposed to go down to Wembley to see him in the [League One] play-off final, but I can't leave here and shoot away after that.
"There's a lot of reflecting to do after that performance. Just a really disappointing first half.
"We were really defensively poor in a couple of moments that we spoke about before the game, in terms of stopping crosses. We were too easily beaten in one-v-one situations and that led to openings for them to score.
"There were some outstanding goals but we certainly didn't help ourselves."
The Liverpool boss also explained his decision to drop Raheem Sterling to the bench, after the 20-year-old has dominated the headlines amid a contract row with the club.
"I felt there's obviously been a lot going on in the past weeks in particular," he said. "And I felt there were other players mentally better positioned to play in the game. It was as simple as that, really."
Gerrard scored Liverpool's solitary goal on Sunday afternoon, meaning he finished the season with nine Premier League strikes and ended as the club's top scorer.
It's the second season in succession their top scorer as departed, after Luis Suarez's exit last summer, and Rodgers admitted there needs to be an improvement in front of goal.
He said: "We finish in sixth position, which is where we deserve to finish. It's a big, big summer ahead. We lose Steven after today and you've seen again his inspiration in the team to get a goal. We've got a hell of a lot of work to do.
"I think it's clear, you look at our goals over the course of the season and [the lack of goals] has been the major contributing factor.
"I've had to look at different ideas and different ways to make the team create and score more.
"We've taken our beating today. Stoke were better than us, especially in that first half. Second half we were much better and much more authoritative in the game, but still we can't take much away from losing 6-1."
---