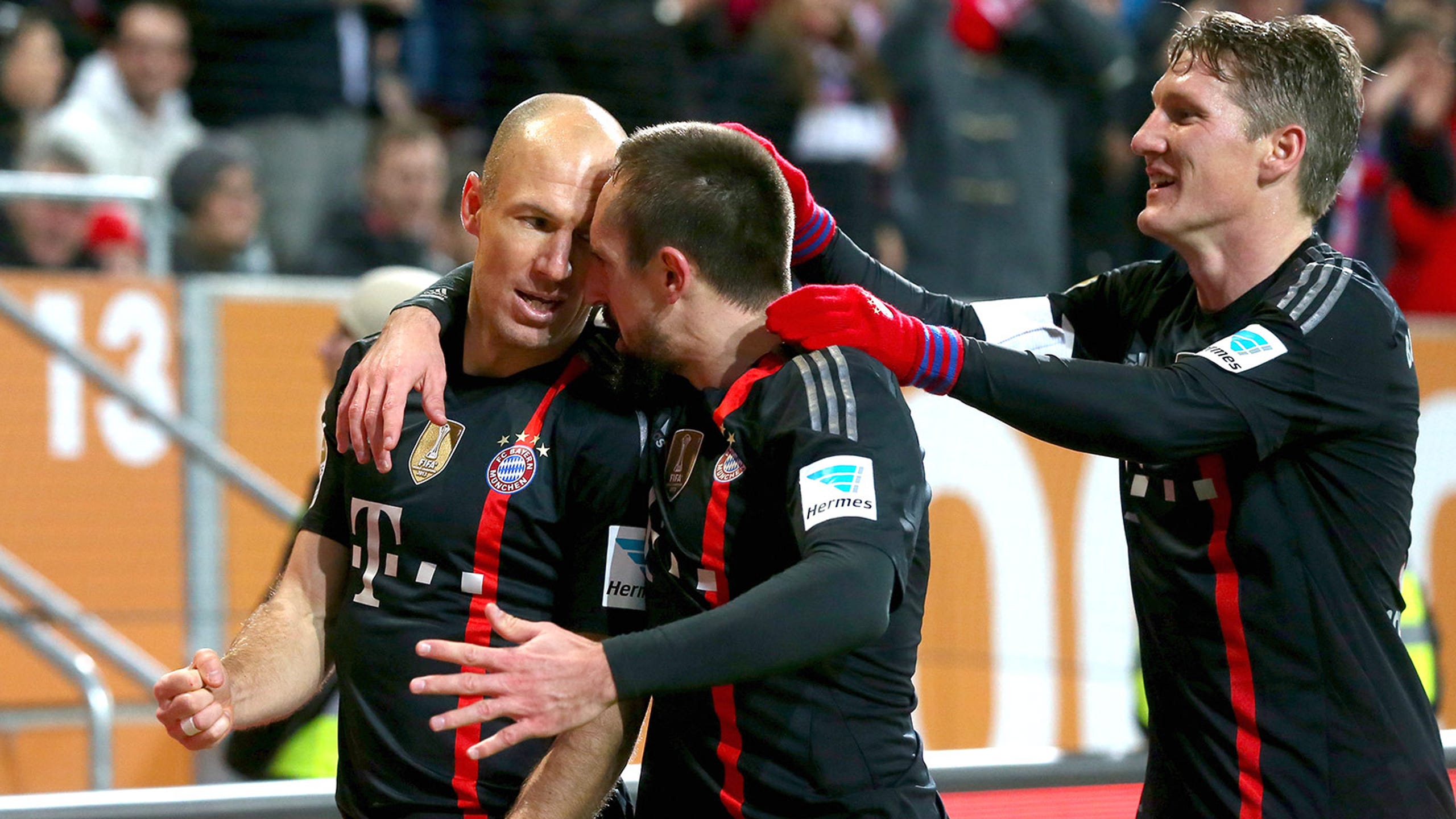 Robben's winner helps Bayern Munich extend dominant Bundesliga lead
BY Jerry Trecker • December 19, 2014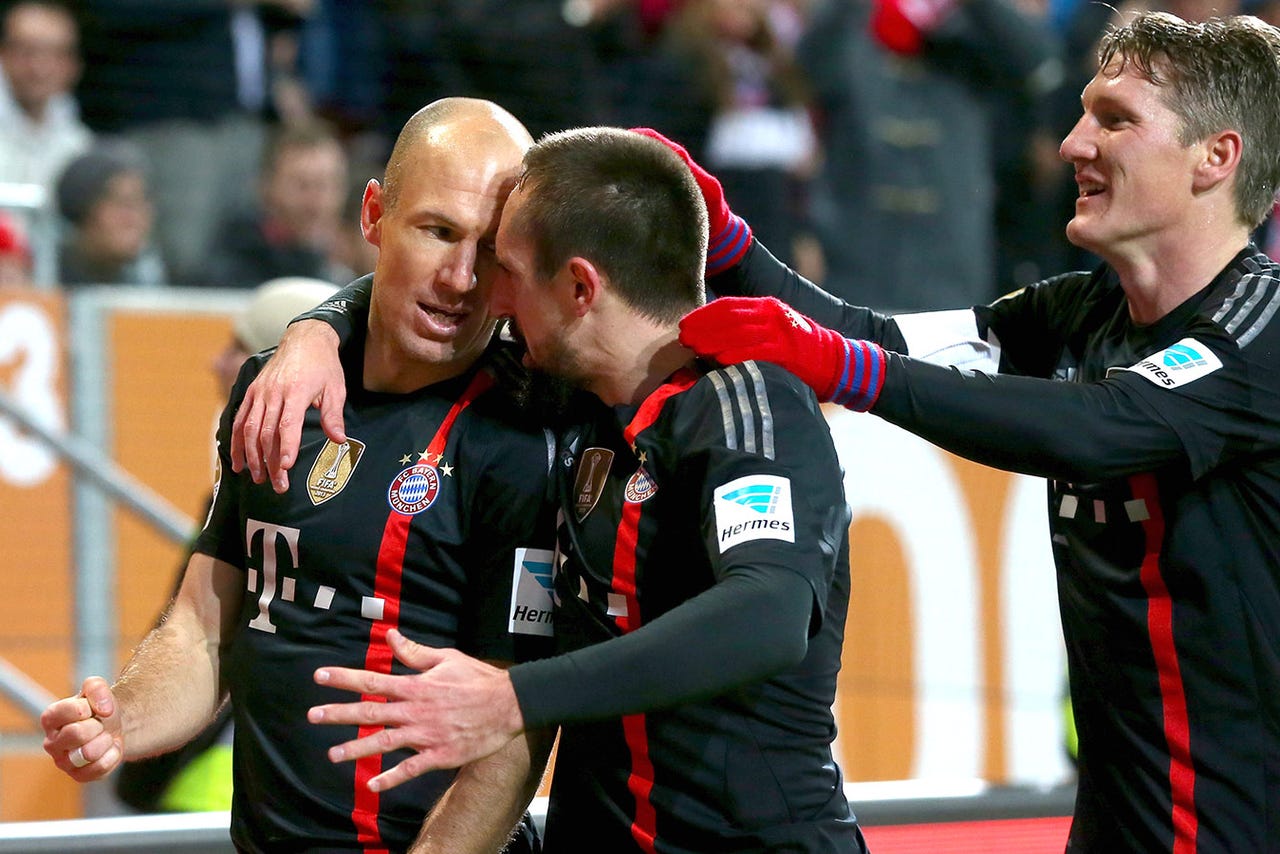 Even Bayern Munich can be taken to the limit.
Playing their third match in seven days, and their last before the Bundesliga starts its month-long winter break, the defending champions and current runaway leaders needed a last minute goal from Arjen Robben to collect a 2-1 victory Friday night at FSV Mainz.
Mainz had not won since Oct. 18 against Augsburg and had collected only four points from their previous eight matches; Bayern, in stark contrast, was in the process of setting a record for fewest goals allowed (four) in the first half of a Bundesliga campaign and came into the match unbeaten in their last 20 league matches stretching back to last season.
Robben's goal means they enjoy a massive 14-point lead over second place Wolfsburg, who play Cologne Saturday, but they fact they had to work so hard for the triumph is a reminder that as good as Josep Guardiola's side is, it isn't perfect.
Mainz remained eleventh in the table and didn't end their two month winless run, but they head into the break knowing they produced one of their best performances of the season.
Pablo De Blasis nearly gave them a dream start when he headed past Manuel Neuer, but he was clearly offside to the fourth minute cross from the right, then it was Robben's turn to be ruled offside to a long crossfield pass in the 20th minute. The newly-named Dutch sportsman of the year was maybe a half-body length ahead of the final defender before he collected and turned the ball into the Mainz net.
De Blasis helped draw first blood after Bayern gave possession away cheaply near the halfway line. His 21st minute cross arrived for Elkin Soto at the far post and the Colombian did well to beat Neuer from a tight angle. though you sensed the German keeper was disappointed in himself. It was only the second time this season that Bayern had conceded away from home.
Mainz didn't have long to enjoy their unexpected advantage as it took only three minutes for the champions to get level.
Bastian Schweinsteiger provided a piece of free kick genius when lined it up from just outside the box on the top left, then curled his shot beyond the reach of Mainz keeper Loris Karius. It clipped off the inside of the left post and before nestling behind the keeper.
After that it was a case of Bayern not enjoying their usual total midfield control and Mainz keeping a very close eye on Thomas Mueller and Mario Goetze while limiting Robben and Ribery's runs down the flank.
Neuer made a match-saving stop four minutes into the second half, palming away a breakaway chance from Yunus Malli and Karius had to be good, too, although Bayern did not get the type of consistent pressure that has often characterized their second half efforts this season.
The winner came oh so late, just when it appeared that Mainz' effort would produce their tenth draw of the season.
Ribery pressing down the inside left channel on one more assault, set Juan Bernat free in front of him. Bernat's cross was touched on by Mueller and Robben was their to slam in the goal which sent Bayern into the winter with a win they will enjoy, but probably know they were fortunate to collect.
---