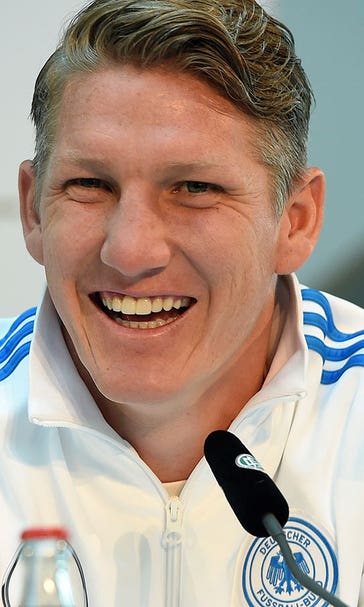 Report: Schweinsteiger to leave Bayern for Manchester United
July 10, 2015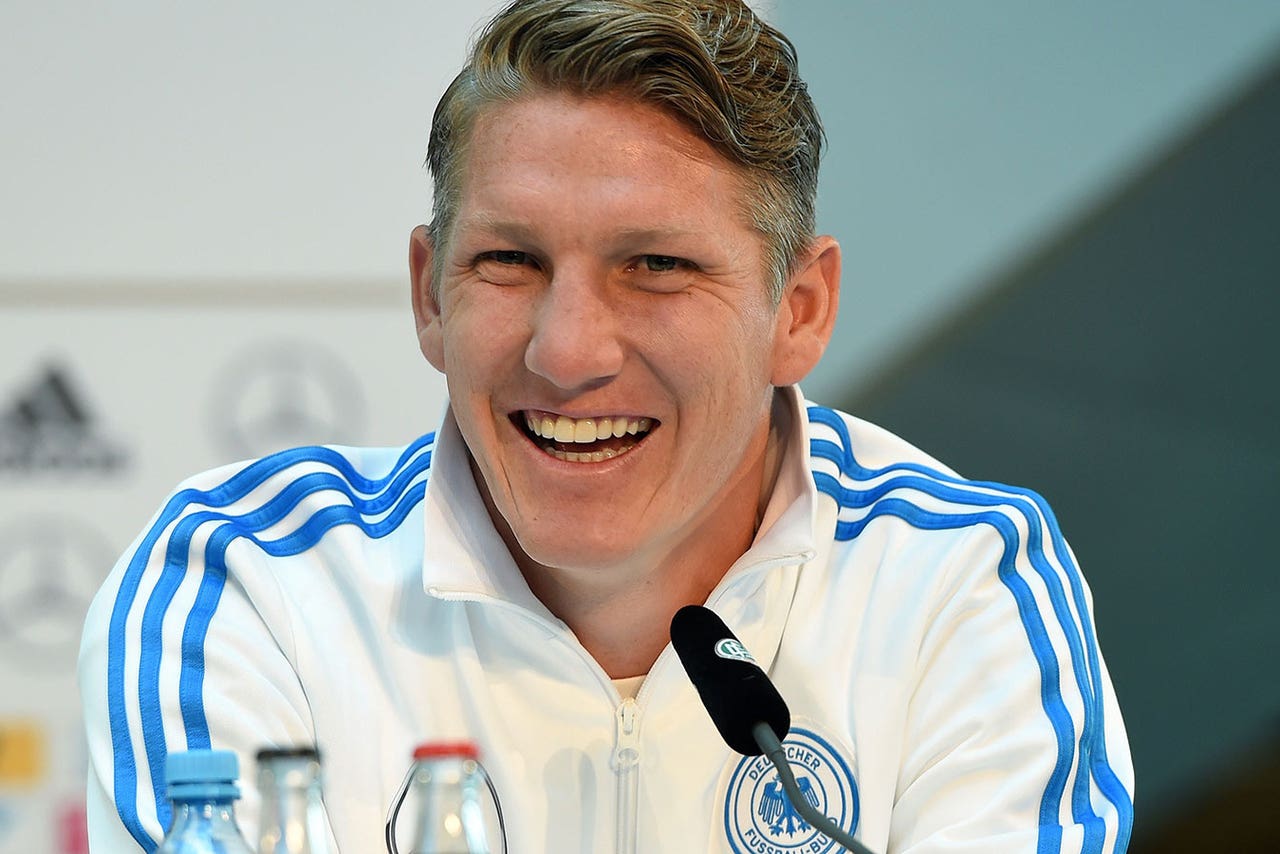 Germany captain Bastian Schweinsteiger is set to leave Bayern Munich for Manchester United, this according to multiple reports.  
German newspaper Bild says reported that the 30-year-old midfielder would be reunited with former Bayern coach Louis van Gaal. The contract is reported to be worth about $217,000 a week and would make van Gaal's third signing of the summer behind Matteo Darmian and Memphis Depay. 
Schweinsteiger, who has a year left on his Bayern contract, has been with Bayern Munich for 13 seasons and is understood to think that it is time to move on. He also played for van Gaal in 2009 and 2011 and the relationship between the two is thought to be strong. 
When asked last week if Schweinsteiger would be at Bayern next season, coach Pep Guardiola said: ''When I think about the next season, always Basti is here. But what will happen ... I don't know.''
After winning the World Cup, Schweinsteiger missed months of last season through injury. Earlier this week, reports broke earlier this week that the two clubs could reach an agreement involving their respective transfer targets, with Schweinsteiger moving to Old Trafford as part of a deal seeing Angel Di Maria move the other way.
Bayern's chief executive Rummenigge has moved to dispel rumors of any potential swap between the two clubs, insisting such a deal "has never been discussed."
Speaking to the media at Bayern's Allianz Arena, the German said: "For once I can completely deny that. It's never been discussed and was never part of anyone's thinking, neither here in Munich nor in Manchester. The rumor mill is grinding away every day. I have no interest and also no desire to be denying or confirming things every day.
"I read this stuff in the evening before going to bed and I always drop off to sleep feeling jolly and grinning. You shouldn't believe there's much truth in every rumor, especially if it's come from England. The proportion of untruth in the stories I'm reading at the moment is 99 percent."
---