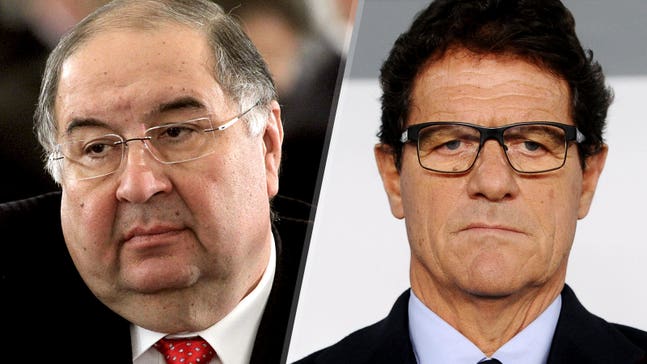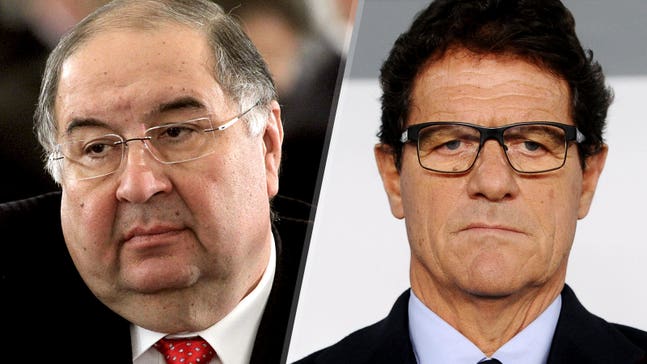 Report: Arsenal shareholder Usmanov to pay debts owed Russian manager Capello
Published
Feb. 5, 2015 2:31 p.m. ET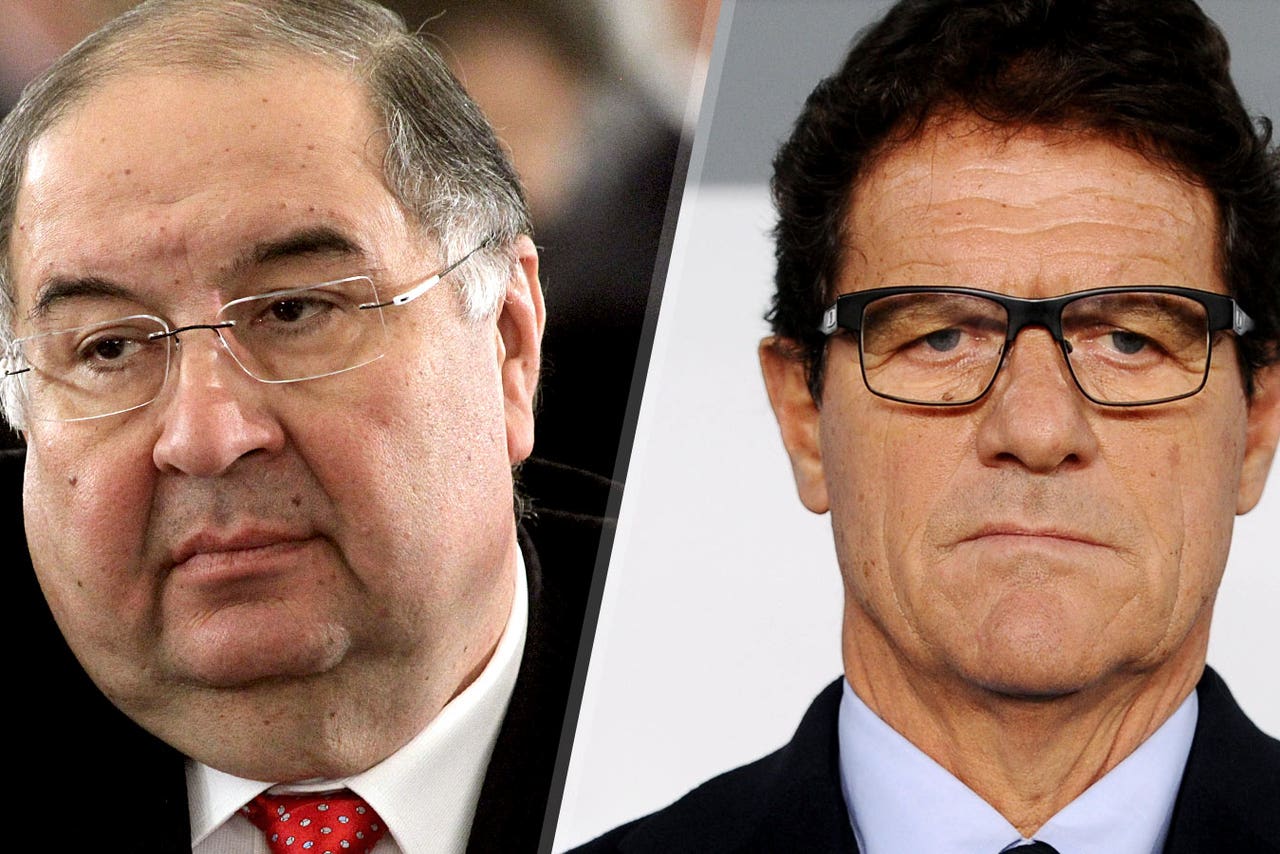 MOSCOW -- Russian billionaire Alisher Usmanov will pay the national federation's debt to coach Fabio Capello, who has gone unpaid since June, Russian agency R-Sport reported on Thursday.
Usmanov, a shareholder in Arsenal, was quoted as saying he will loan 400 million rubles ($6 million) to the Russian Football Union to pay Capello.
"It is a disgrace when a person who's working for Russia doesn't get paid for his labor," Usmanov said in comments reported by R-Sport, which said he agreed to pay after talks with Sports Minister Vitaly Mutko.
It was not immediately clear how the RFU, which has repeatedly said it lacks the funds to pay Capello, would be able to pay back the loan to Usmanov, or how it would afford future wage payments to Capello, who was contracted through 2018.
The issue has become an embarrassment for Russia, the host of the 2018 World Cup.
"What can be more important now than worthy play by our national team in our motherland?" Usmanov asked. "The team should have all the necessary conditions for proper preparations created for it."
Usmanov, 61, said a condition of his loan was that it could be used only to pay the Italian coach, 68.
A representative of Capello did not immediately respond to a request for comment.
Capello has insisted the unpaid money is not a factor in Russia's poor form, with just one win in its last eight competitive matches, including a winless group-stage exit at the World Cup in Brazil.
The involvement of Uzbekistan-born Usmanov has precedent in Russia, of a high-profile foreign football coach being paid by a wealthy benefactor rather than the RFU: The wages Guus Hiddink, the coach from 2006-10, were largely covered by billionaire Chelsea owner Roman Abramovich.
---