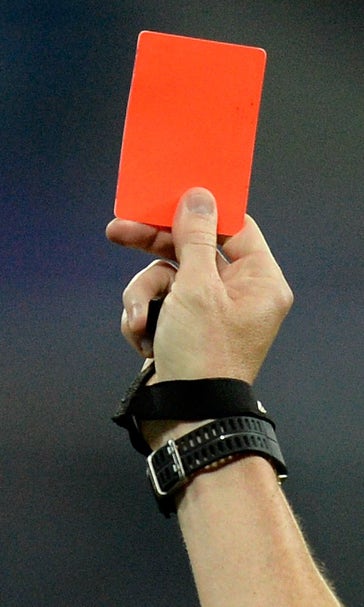 Referees at Czech soccer game banned for odd behavior
May 12, 2016

Two referees in the Czech soccer league have been banned indefinitely after one appeared to be drunk on the sideline and the other was seen urinating during a game.
The verdict Thursday by the federation's referee committee came a day after the behavior occurred during a match between Pribram and Slavia Prague, which was broadcast live.
Referee Marek Pilny attracted attention from the start. He was stumbling along the sideline and at one point he fell over, prompting the TV commentator to say the referee provided better entertainment than the players.
Pilny was escorted from the field at halftime.
Referee Jiri Jech began urinating behind the goal during the game.
MORE FROM FOX SOCCER:
---