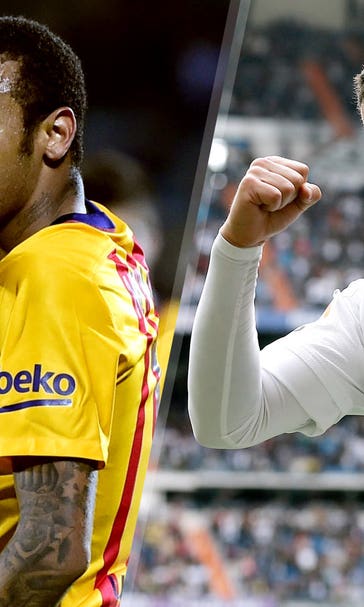 Real, Barca take advantage of soft schedule ahead of imposing hurdles
November 1, 2015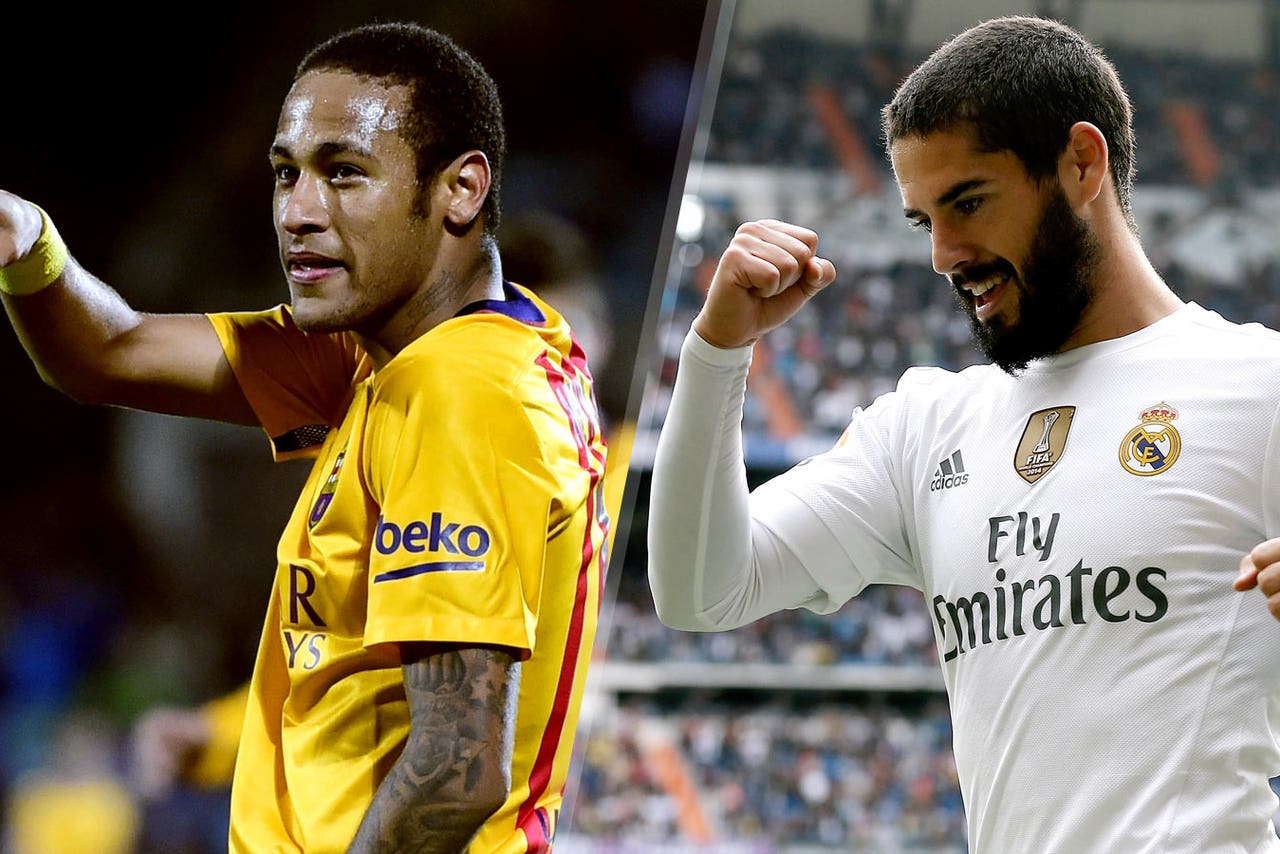 MADRID --  
Early November can make the elite of Europe's top leagues a little distracted. Ahead of them is the fourth matchday of the group phase of the UEFA Champions League, which frequently offers two possibilities; the desirable one is a quick, clean confirmation of progress into the next round of that competition; the alarming one is the threat of elimination.
The league weekend ahead of that date is one that coaches tend to circle as the moment to rest key players. The domestic season is by now more than two and half months old, some symptoms of fatigue are detectable and, in the cases of Real Madrid and Barcelona, there was on Saturday an urge to make sure results were achieved efficiently against modest opponents, Las Palmas and Getafe respectively. They were looking ahead to midweek challenges in Europe. Senior players were allowed to preserve their energies ready for Tuesday and Wednesday. Madrid and Barcelona, who remain locked together at the top of La Liga, can, with victories and with other results going kindly for them, secure their participation in the Champions League into the new year and put aside urgent concerns about that competition until February.
So, predictably, neither Real Madrid or Barcelona provided a great spectacle on Matchday 10, but they did provide encouraging indications of the strength in depth that, for squads ambitious to chase several targets -- a La Liga title, a long run in Europe and the Copa del Rey -- are essential. Both clubs came into the season with reasons to be wary about their depth, concerned that they may not have cover for all XI positions in case of injury, loss of form, or fatigue.
Barcelona, prevented from registering any new players during 2015 because of a FIFA sanction imposed because they were found to have breached regulations on the recruitment of players under the age of 18, are unable, until January to field the new recruits -- notably Aleix Vidal and Arda Turan -- they contracted in July to consolidate their hold on the Spanish title, the Copa and the Champions League. Madrid meanwhile have a familiar issue. What seems an unbalanced set of resources, Los Blancos have a heavy a concentration of high class in attack; less back-up in the defensive positions.
Right now, Barcelona's chief satisfaction comes from how they are covering the most damaging absence of all: Lionel Messi's muscle injury, which has kept him out for a month and will do for another two and half weeks. Neymar and Luis Suarez again scored the goals, one each, in the 2-0 win that kept them level on points with Madrid. Since Messi limped from the field against Las Palmas five matchdays ago, Suarez has scored seven times in La Liga, Neymar six.
Luis Enrique, the Barca coach, highlighted Neymar's growing responsibility in the Messi-free team. "He is unique, in everything he does," Enrique told reporters this past week. "He can take on and beat players even he's one against three. And he's doing what he has to defensively, too. He'll get better and better."
As much praise was given to Sergi Roberto, the young midfield player who grew up in the club's esteemed La Masia academy. Sergi Roberto is enjoying his breakthrough season and had a role in setting up both goals, and is, in the eyes of his coach "on a great run, and we should take advantage of that." Over the past two summers, celebrated graduates of Barcelona's youth system have departed the club in numbers; goalkeeper Victor Valdes and long-time captain Carles Puyol; then Cesc Fabregas, and, last summer, Xavi Hernandez and Pedro Rodriguez. Sergi Roberto looks the best placed, of the generation of home-grown players under 24, to take up their baton.
Madrid have envied Barcelona for their talent at finding, and cultivating, young, local talent for over a decade. Real Madrid surely took a particular pleasure at the final whistle of their trouble-free 3-1 win over Las Palmas. Cristiano Ronaldo registered his 13th domestic goal of the season, but what left the club's head of institutional affairs, Emilio Butragueno, as happy as the three points was the make-up of the XI. "We finished the game with six players who have come through our youth system on the pitch," he pointed out.
One of those, Jese, scored an excellent goal; another was in goal, Kiko Casilla, covering from the injured Keylor Navas. In all, 10 homegrown Madrid players have appeared in the first-team this season, which is something for coach Rafa Benitez, who, like Butragueno, grew up in Madrid's youth ranks, will be appreciated for higher up in the club's executive hierarchy.
Benitez will be congratulated much more heartily, if, this week, Madrid beat Paris Saint-Germain in the Champions League and book their place in the last 16. In a country that prides itself on its excellence in schooling young players and making them valued by their own best clubs and coveted by clubs abroad, Spanish football will be thrilled if there are still five Spanish teams in contention for the next round of Europe's principal international club competition.
Valencia and Atletico Madrid remain in a strong position in the Champions League to go through with Real Madrid and Barcelona. Sevilla, who lost at the weekend and face Manchester City in Europe, look more vulnerable.
---