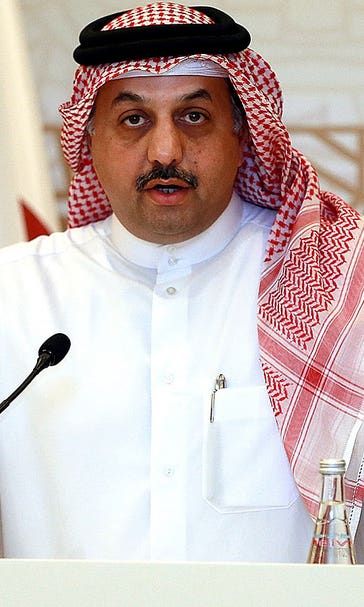 Qatar's foreign minister remains defiant over 2022 World Cup
October 29, 2015

Qatar's foreign minister Khalid al Attiyah has issued a defiant statement over the World Cup, saying he "wants to see Greg Dyke's face" should they successfully host the tournament in 2022.
The competitions organizers have repeatedly insisted it will go ahead in November-December 2022, despite the bidding process being the subject of a criminal investigation by both Swiss and US prosecutors.
FA chairman Dyke said earlier this week that Qatar could yet be stripped of the tournament and the bidding re-opened if proof of corruption is ascertained.
But Al Attiyah told Al Jazeera on Thursday: "I want to see his face when we host the 2022 World Cup.
"We deserve to have a 2022 World Cup in Qatar; an Arabic state, an Islamic country. The Arabic region needs such a tournament for the youth of the Arab region and I think we deserve to have one."
Dyke also criticized the currently suspended FIFA president Sepp Blatter after he revealed in an interview with Russian media that there was a pre-made "agreement" in place for Russia to host the 2018 World Cup.
Blatter also admitted that the 2022 tournament was originally supposed to go to the United States, but that the currently suspended UEFA president Michel Platini was the driving force behind a switch of allegiance.
The chief executive of Russia's organization for 2018, Alexey Sorokin, has subsequently denied any involvement in a pre-agreement.
"If there were people who decided before the December 2 vote then okay, but we did not know about it," he said.
"I can swear that on the bible - we did not know the outcome of the vote until after the vote. We maintain our bid was clean and transparent, and in accordance with FIFA's statutes at the time."
---
---