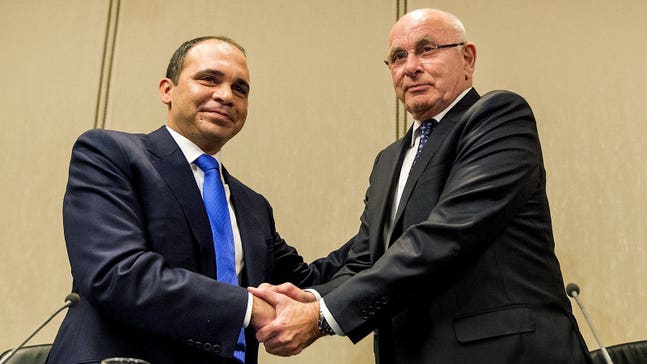 Prince Ali makes World Cup pledge if elected FIFA president
Published
May. 22, 2015 8:36 a.m. ET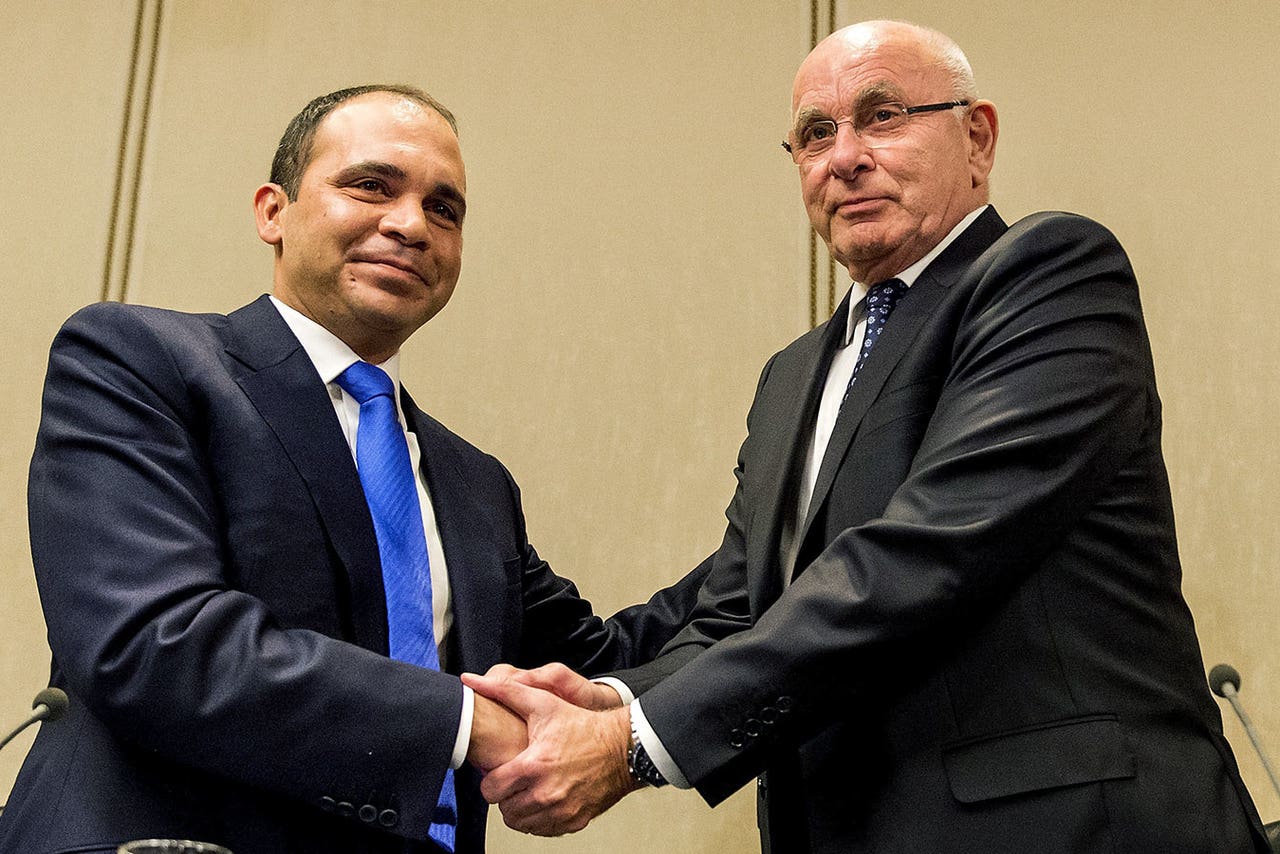 The sole remaining challenger to Sepp Blatter for the FIFA presidency has promised to increase the number of World Cup finals places from 32 to 36 countries in time for the 2018 World Cup in Russia if he wins next week's election.
Prince Ali Bin al Hussein of Jordan also pledged every association will receive at least $1 million (£640,000 on current exchange rates) a year - both his promises can be seen as a direct attempt to target Blatter's biggest area of support in Asia and Africa.
The prince was left as the only rival to Blatter after Dutch FA president Michael van Praag and former Portugal international Luis Figo pulled out of the race - Van Praag formally endorsed Prince Ali while Figo issued a scathing statement attacking FIFA for incidents in the campaign he said "shamed" the organisation.
Blatter, 79, remains the overwhelming favourite to win a fifth term of office but Prince Alihas issued a revised manifesto targeting wavering associations.
Prince Ali's new manifesto states: "A commitment to extend the number of countries participating in the World Cup from 32 to 36 teams as soon as possible, with a view to further, development-led expansion to be considered thereafter. I am committed to exploring all options to enable this expansion urgently, ideally in time for the 2018 World Cup."
The proposal, which Prince Ali will put to the FIFA executive committee for approval if elected, would see every Asia, Africa and the CONCACAF federation each get an extra slot, while Oceania get a guaranteed slot and South America five places instead of 4.5.
Van Praag has backed the new manifesto, which also pledges to limit the FIFA presidency to two four-year terms.
Figo said he had agreed to run for president because "FIFA needs change" and he feels that change is "urgent", but said he had "witnessed consecutive incidents" that "should shame anyone who desires soccer to be free, clean and democratic" - he and other rival candidates were refused a platform to deliver speeches at the Asian, African and CONCACAF congresses.
Figo said: "I travelled and met extraordinary people who, though they recognised the value of much that had been done, also concurred with the need for change, one that cleans up FIFA's reputation as an obscure organisation that is so often viewed as a place of corruption.
"But over the past few months I have not only witnessed that desire (for change), I have witnessed consecutive incidents, all over the world, that should shame anyone who desires soccer to be free, clean and democratic.
"I have seen with my own eyes federation presidents who, after one day comparing FIFA leaders to the devil, then go on stage and compare those same people with Jesus Christ. Nobody told me about this. I saw it with my own eyes."
The former Barcelona and Real Madrid midfielder said it was not "normal" for an election to go ahead without any public debate, and that one of the candidates - Blatter - "doesn't even bother to present an election manifesto".
"That would be normal, but this electoral process is anything but an election," Figo said. "This (election) process is a plebiscite for the delivery of absolute power to one man - something I refuse to go along with.
"That is why, after a personal reflection and sharing views with two other candidates in this process, I believe that what is going to happen on May 29 in Zurich is not a normal electoral act.
"And because it is not, don't count on me."
---