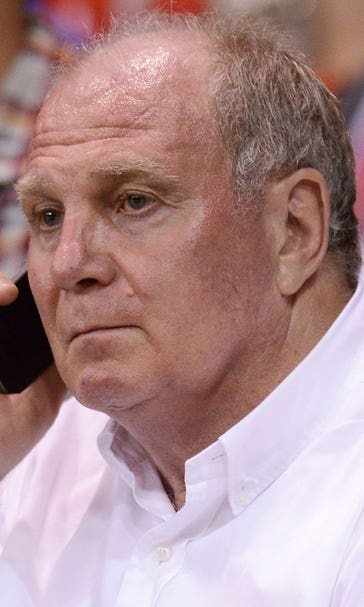 Police arrest man trying to extort former Bayern president Hoeness
May 13, 2014

BERLIN (AP) Bavarian police say they've arrested a 50-year-old man suspected of attempting to extort former Bayern Munich president Uli Hoeness, who was convicted in March of tax evasion, for thousands of euros (dollars).
Police said in a statement Tuesday that the Munich man, whose name was not released, threatened Hoeness in a May 10 letter with ''huge difficulties'' once he soon starts his 3 1/2 year prison sentence if he did not pay a ''six-figure sum.''
Hoeness turned the letter over to police and the suspect was arrested the same day at an arranged money drop.
Police say he crashed his bicycle as he attempted to flee and was hospitalized but is now in pre-trial custody.
Hoeness, one of German football's most prominent figures, resigned March 14 following his conviction.
---