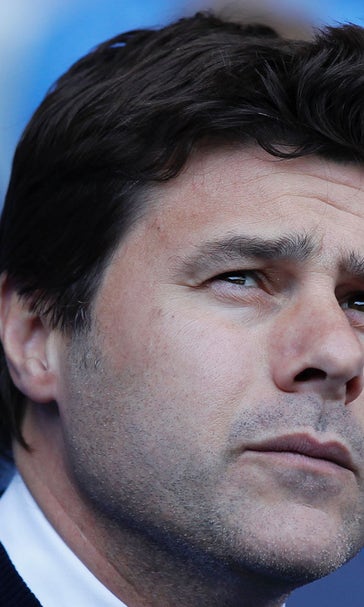 Pochettino urges Tottenham to spend for Champions League tilt
May 14, 2016

Mauricio Pochettino says Tottenham need to buy players this summer to compete in next season's Champions League.
Spurs are guaranteed their best finish of the Premier League era and will be runners-up to Leicester if they avoid defeat at relegated Newcastle on Sunday. 
But the limitations of Pochettino's squad were exposed in the Europa League as a much-changed side suffered a 5-1 aggregate defeat to Borussia Dortmund in the last 16.
And Pochettino, who signed a new long-term contract this week, has sent a clear message to his board ahead of what he hopes will be a busy transfer window.
"We need to improve our squad - this is very clear," Pochettino said. "Me, our supporters, our players, our squad - we are all agreed that we need to improve. It's a different level to play in the Champions League.
"To play in the Champions League, the Premier League and the cups, it's important to have a very good balance. We need to improve our squad.
"Replicating this season again is our challenge. For that, we need to improve our squad, to reduce the gap. The Champions League demands a lot of energy, more than the Europa League."
Spurs' success this season has been achieved with the Premier League's youngest squad, and Pochettino will again target youth.
"I think today at Tottenham, when you analyse the squad, you need to add not only the football side but the human profile," he said.
"You have some limitations. But it's true that younger players fit better, than older players. This is how our squad is different today than maybe a few years ago."
---
---