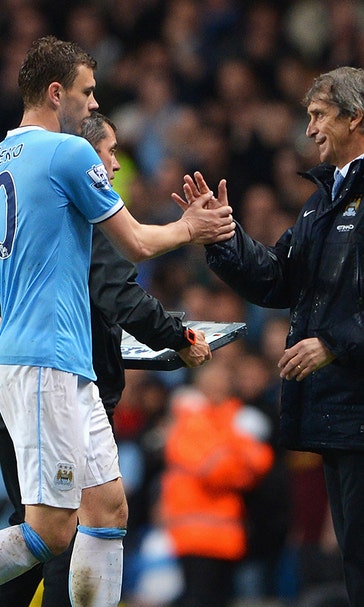 Pellegrini expects Manchester City to wrap up Premier League title
BY foxsports • May 8, 2014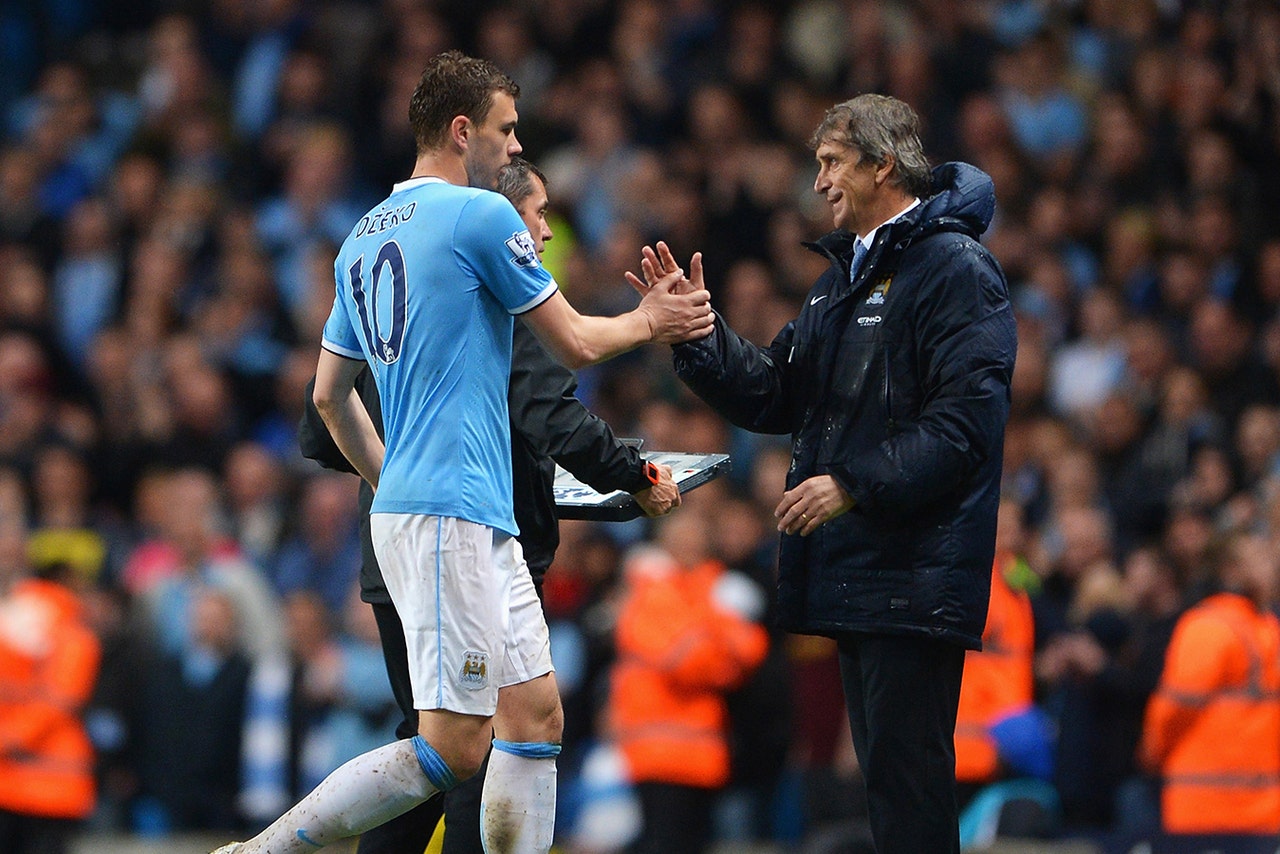 Manchester City boss Manuel Pellegrini finally admitted the Barclays Premier League title was within his side's grasp after they claimed top spot with a game to play.
City moved two points above Liverpool ahead of Sunday's final match against West Ham with an ultimately convincing 4-0 win over Aston Villa at the Etihad Stadium.
Tension was evident as City failed to break through resilient Villa in the opening hour but an Edin Dzeko double changed the mood.
Late goals from Stevan Jovetic and Yaya Toure then transformed the atmosphere from relief to celebration and City effectively now need only a draw against the Hammers to win a second title in three seasons.
Pellegrini, in common with his chief rivals, has consistently spurned the favourites' tag for most of the season, but there is now no hiding from it.
Pellegrini said: "Now we can talk about the title because if we win the next game we are going to win the title.
"We could not do the same before this game because we had to beat Aston Villa.
"Of course I expect to win the title because now we are top of the table.
"It has been a strange season maybe because we were never top of the table.
"Everyone said we were favourites but we were nine points behind Liverpool and eight points behind Chelsea.
"We had three games in hand but we must win all those games. Now we are top of the table and I hope we are not going to lose next Sunday."
City's four goals took their tally of league strikes for the campaign to 100.
Throughout the season Pellegrini has stuck to his attacking principles, sometimes in the face of criticism, but now he feels his approach has almost been vindicated.
He said: "I think it will be very important, not only (to win) the title but in the way we are going to win the title, if finally we win it.
"I think we have a style of play, I think we are an attractive team, I think we score many goals and we are always thinking to score more goals.
"That to me has the same importance as winning the title."
---