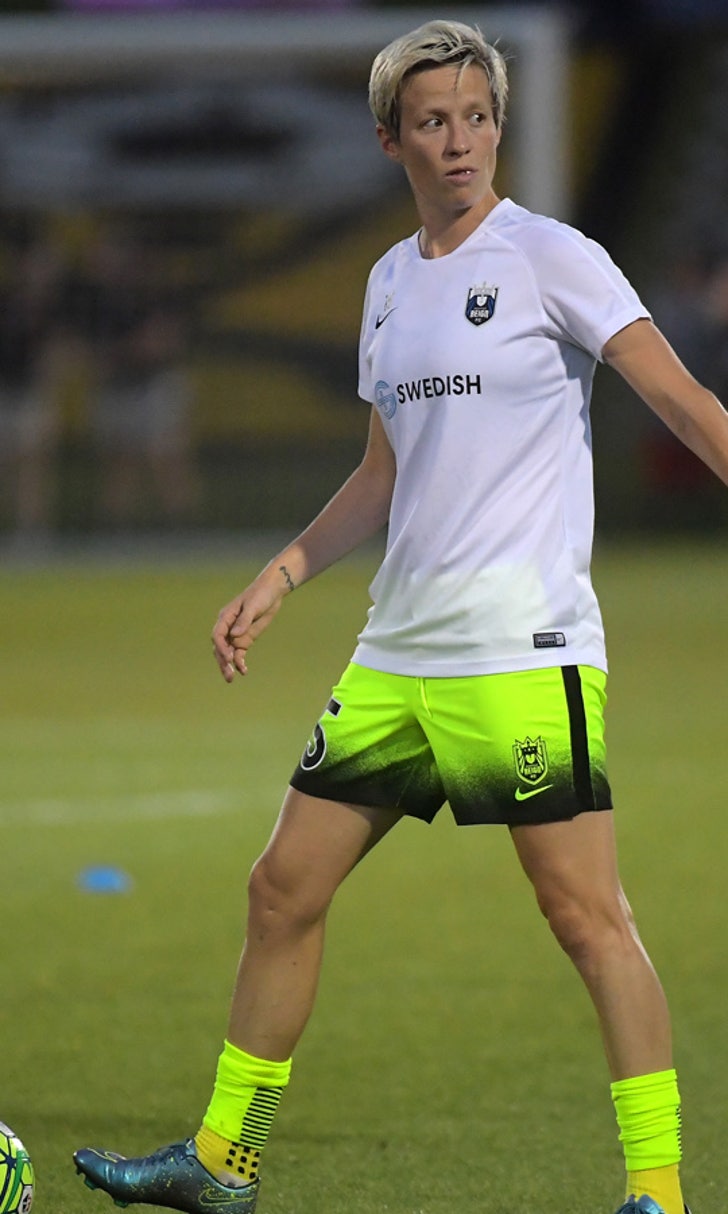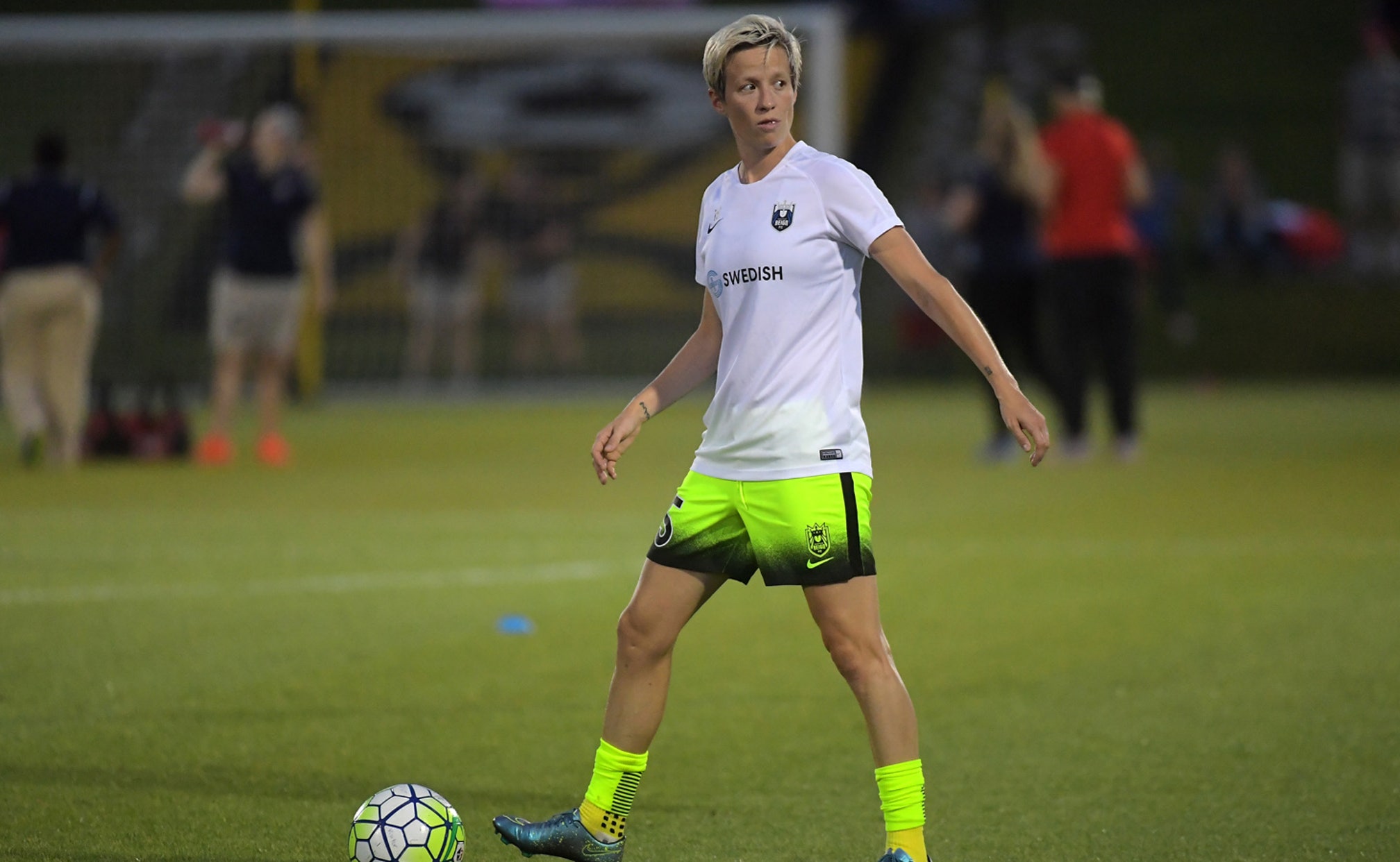 On 9/11 anniversary, Megan Rapinoe stands for anthem, linking arms with teammates
BY Caitlin Murray • November 15, 2016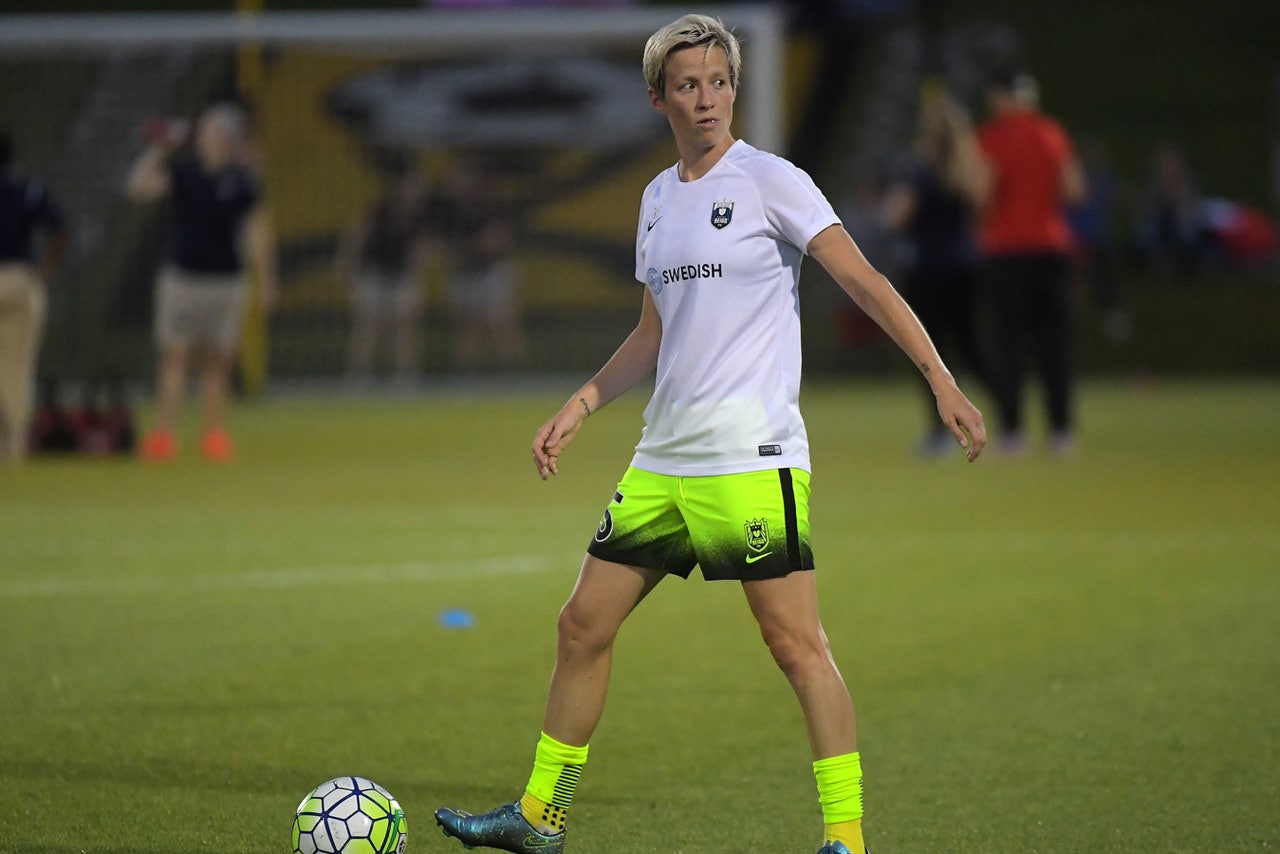 On Sunday night, the anniversary of the Sept. 11 terrorist attacks, Megan Rapinoe stood with her Seattle Reign teammates, reversing stated plans to protest during pre-game national anthems going forward. Instead, she and her teammates stood with their arms locked during the Star-Spangled Banner.
In addition to the game falling on the 15th anniversary of the worst attack on American soil, the Reign also honored Navy veterans at the match against the Washington Spirit.
"I've struggled a lot with it being 9/11," Rapinoe told the Seattle Times afterward. "I wanted to, and just in general, be as effective as I can in this space and still exercise my right to protest and try to talk about what I really want to talk about, which has been very difficult. A lot of people don't want to talk about that. It's all about the vehicle of the protest, or about what I'm doing, or about the military, about being American."
The Reign won Sunday's match, 2-0, which was crucial in keeping their playoff hopes alive. The Reign play their final fixture of the regular season on Sept. 25 in Houston, a must-win match against the Dash.
Rapinoe first knelt during the national anthem a week ago during a club match in Chicago, a decision she said was a "nod" to quarterback Colin Kaepernick, who has been kneeling during San Francisco 49ers games to call attention to police brutality and oppression against minorities in United States.
Both athletes have said their protests are not meant to be in opposition to military and are not an anti-American sentiment, but that hasn't stopped them from receiving criticism from some detractors. Among those critics is Bill Lynch, the owner of the Washington Spirit, who played the anthem early last week to prevent Rapinoe from kneeling and then sent a strongly-worded statement that slammed her protests, which caused an uproar of attention. Spirit players later issued a joint statement disagreeing with Lynch's actions.
Kaepernick's protest has become a hot-button topic, with some athletes praising him or joining along in solidarity and others criticizing him. It has also touched off a debate about whether the national anthem should be played before league games at American sporting events at all.
Rapinoe has previously said she intends to kneel at all games going forward, but it remains to be seen what she will do when the U.S. national team faces Thailand in an international friendly on Thursday. The team will then face the Netherlands on Sunday (8 p.m. ET on FS1).
MORE FROM FOX SOCCER:
---
---