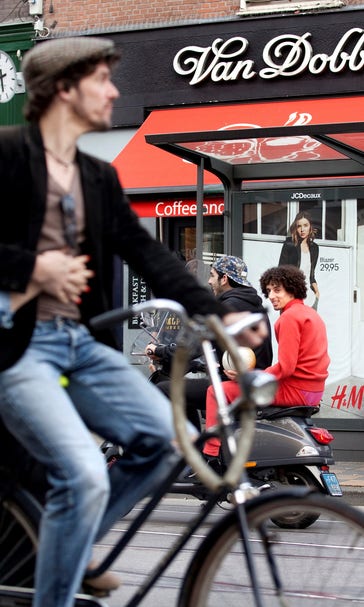 Old Neighborhood With A Rough Past
June 11, 2014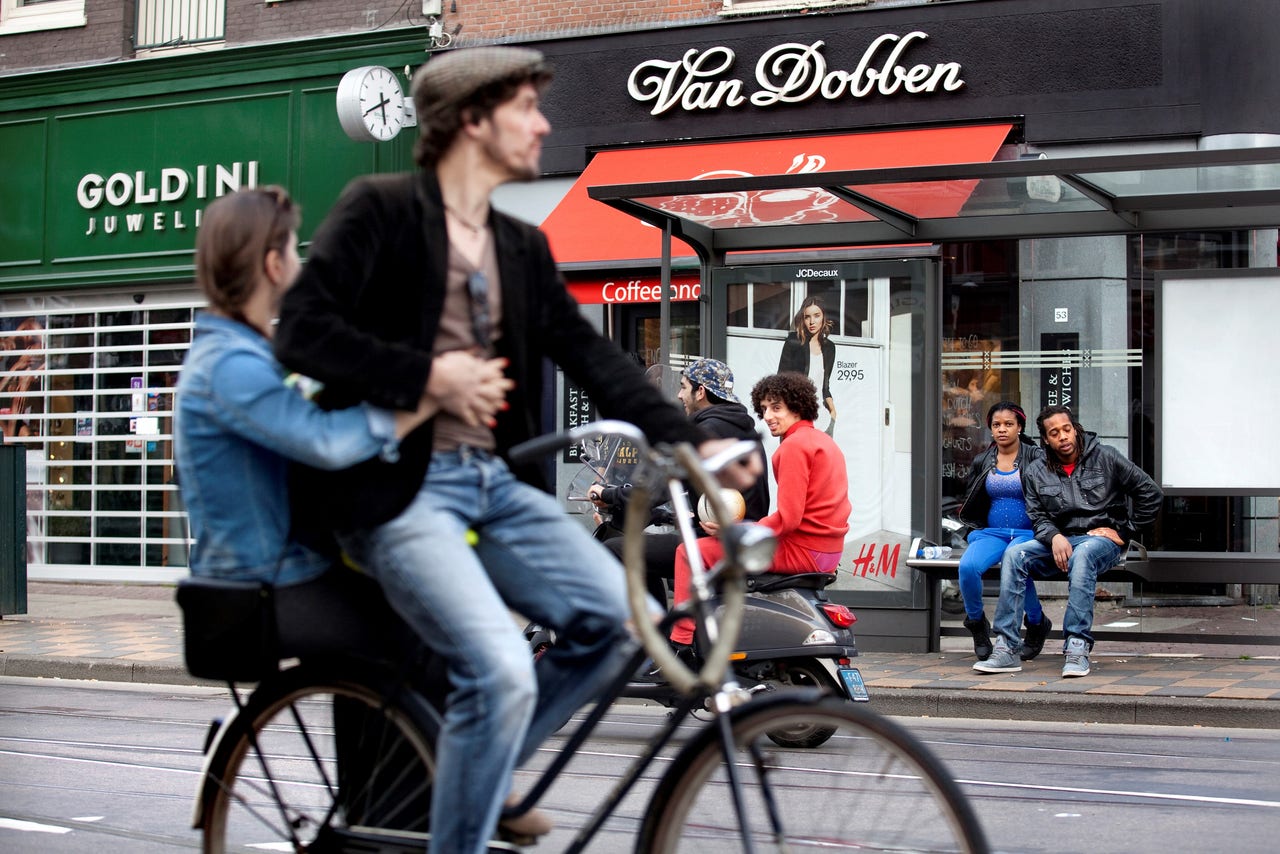 Nabil Akaazoun parked his car and exchanged a wave with an elderly woman leaning out of her window. Rows of television satellite dishes reflected the early spring sunlight and a breeze dried clothing hanging on the balconies. 
    He grabbed his sports bag and walked to his house, a salmon-colored brick flat built in the fifties in a predominantly-immigrant neighborhood in the east of Amsterdam.
    The buildings, which sit near the railway tracks, are now on a government list to be demolished, part of a program to do away with neighborhoods with higher crime rates and large foreign populations. 
    Hosnija Boudraa, Akaazoun's 45-year-old mother, sighed in frustration and pointed at the yellow-stained ceiling. She complained that there is mold everywhere.
    "The city does nothing to help us, they only say that the house will not be renovated, because it is on this list," she said. 
    Nabil was seven when he moved to this part of Amsterdam, but walked the half hour back to his old neighborhood in the south of the Dutch capital to play soccer with his old friends.
    The houses where his family once lived are smaller, the streets more cramped and less green. Built in the 1920's as a working class neighborhood for a large Jewish community, this poorest part of the south of Amsterdam is now home to many Moroccan and Turkish immigrants. Most of them arrived in the 1960s and 1970s.
    Nabil's late grandfather was one of them. Desperate for a better life, he tried to find his luck elsewhere and moved from the Rif mountains in Morocco in the early seventies to the Netherlands. He spent a decade working alone before moving his family to join him.
     "I remember that day so well," said Akaazoun's mother. "Everything was different. The sun was yellow; it made the bricks of the houses seem pink. I looked around and was shocked: there was no green space, only houses and streets." Hosnija moved from the mountains north of the Moroccan city Al Hoceima to Amsterdam when she was 14.
      Young Nabil was born a decade later a few blocks down from his grandparents' house, on a busy intersection above a Chinese restaurant. The streets are largely made up of social housing. Turkish and Moroccan stores fill the neighborhood.
       "Back in those days everyone knew each other and they sure knew Nabil," said his mother. "To be honest, it was hard not to know him, he was sort of a terror," she said smiling as she recalled memories of 17 years ago. "They would take him to the square and play soccer with him."
       The square where Nabil kicked his first soccer ball is very close to a notorious neighborhood that became the center of Dutch media attention after a Dutch family was bullied out of their house in 2004 by kids of Moroccan descent.  
       It "garnered a national reputation as a problem neighborhood on account of its unruly 'Moroccan' youths", said anthropologist Anouk de Koning, who researched the neighborhood for 18 months.
     "Some say the neighborhood has always been a problem. I would say at least since the eighties," De Koning said. "It became a recurrent reference in the heated debates about the failure of multicultural society that have raged in the Netherlands in the past decades."
      Social deterioration was what drove the Akaazoun family away from the neighborhood when Nabil was seven. "The neighborhood changed a lot," agreed his mother, a devoted Muslim, wearing a black headscarf. "It was not the same place where I grew up. Little boys, not only Moroccans, but every nationality, misbehaved and even Dutch people behaved much different."
      Nabil still went to his old neighborhood every day to play his favorite game. His mother did not mind Nabil playing street soccer there until late at night. "I was never really afraid he would hang out with the wrong people. And when I did think he was out too late, I would tell his father to walk to the square to pick him up."
      On a recent afternoon, Nabil walked around his old neighborhood. It has changed again since all the negative publicity. It used to rank among the top ten most crime-ridden neighborhoods in the Netherlands. The city has been fairly successful in turning the area around, selling social project houses to higher-income families. It seemed to work; the neighborhood quieted down. In the playground where Nabil's old soccer square is located, children from all nationalities are playing, women with headscarves sit in the shade and Dutch women sit barefoot in the sand pit enjoying the beginning of summer.
---