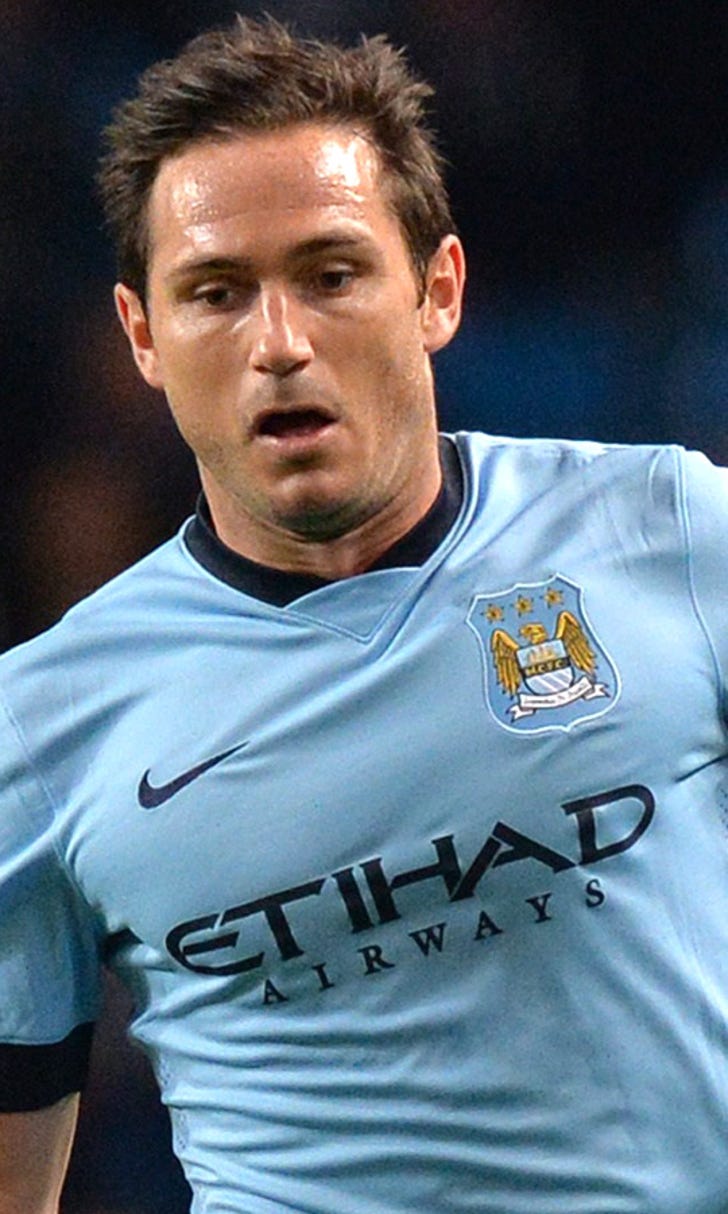 NYC midfielder Lampard yet to discuss extending loan at Man City
BY foxsports • September 26, 2014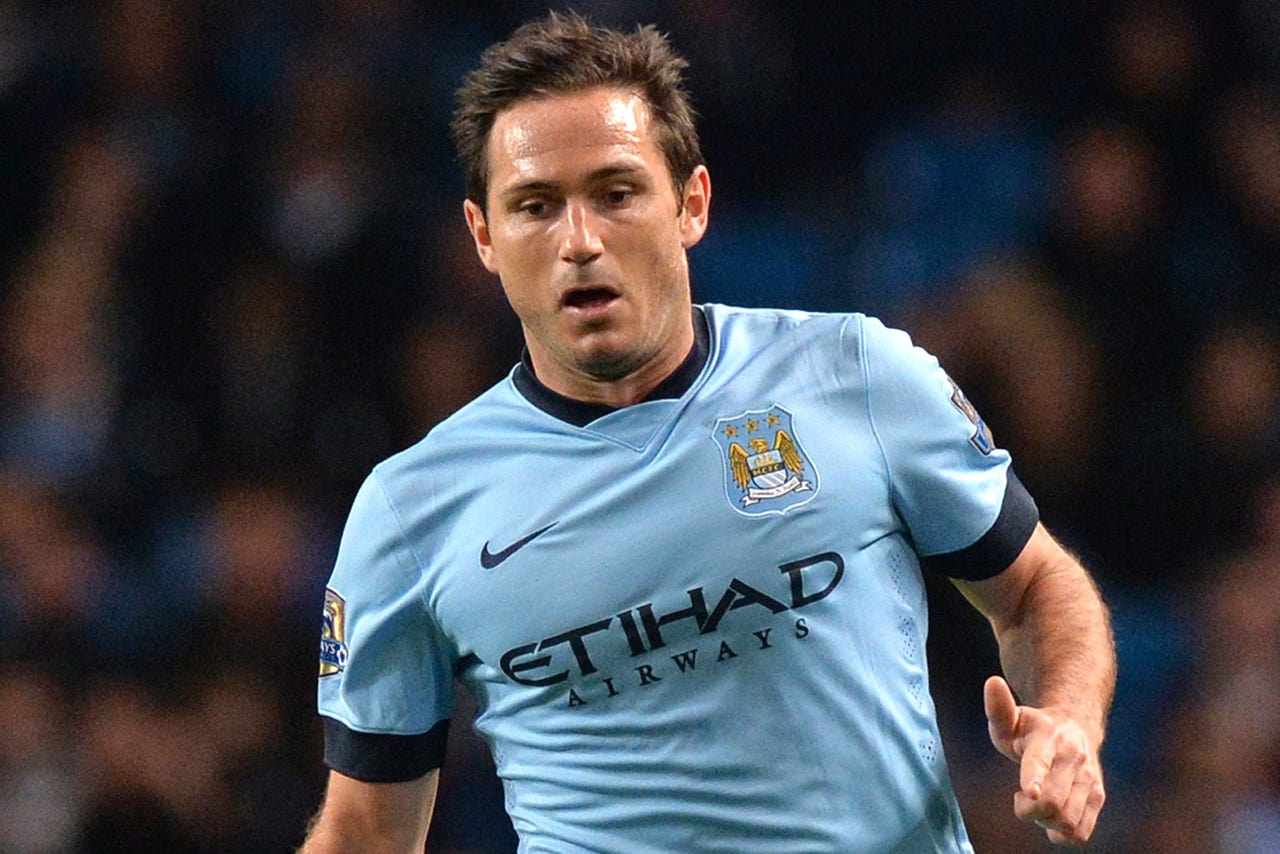 Frank Lampard insists there have not yet been any discussions about extending his loan spell at Manchester City.
The former England midfielder signed for Major League Soccer side New York City following his release by Chelsea only to make a surprise return to the Premier League.
His loan stint currently runs until the start of January but Lampard's brilliant form has inevitably led to speculation City might try to keep him for longer.
The 36-year-old made it three goals in two games with a brace and a man-of-the-match performance in City's 7-0 Capital One Cup win over Sheffield Wednesday on Wednesday night.
That followed his emotional equaliser in Saturday's draw against Chelsea, the club he joined in 2001 and for whom he is the record goalscorer.
The MLS season does not begin until March and, with Lampard match sharp already, it has been claimed he will not need a pre-season in America.
"That argument's come up since I scored at the weekend," said Lampard.
"I think the important thing for me is to play well if I can, train well and then we'll see what happens. I'm signed here until January so that's all I can say at the minute."
City boss Manuel Pellegrini was relatively tight-lipped on the subject but did say it was "not impossible" he would seek to extend Lampard's stay.
The midfielder added: "I wouldn't want to get too ahead of myself. It's not my place to do that. That will obviously be a club decision first and foremost anyway. I'll just train as hard as I can and play as well as I can."
Lampard was expected to play a supporting role, with City hardly short of top-class midfield talent, but his form will make it difficult for Pellegrini to leave him out too often.
"It's a funny one for me because my intentions were to have a longer holiday and then train maybe on my own with a fitness coach," said Lampard.
"I was in pure holiday mode when I got the call to come back here. I've had a really good pre-season now. Considering I wasn't involved in the first few games, that's been extra training time for me.
"I feel good and I'm just actually really enjoying training and playing. The lads are great, the people behind the scenes have welcomed me, the staff, the manager, Brian Kidd. It's been an easy transition."
Lampard has adjusted to life at City remarkably quickly considering the lengthy of time he spent at Stamford Bridge, and the new challenge seems to have energised him.
"It's very different," he said. "I was at Chelsea such a long time that you just go on auto-pilot in the end. You drive in every day, you know everybody behind the scenes.
"It was a tester for me to be honest. I didn't have to make this decision. But it was a very good opportunity for me to play at this level and train at this level, and it's a personal test to come up to Manchester.
"I was in very much of a comfort zone at Chelsea. It's good to test yourself in life.
"All I can say is I am enjoying it. I've always been proud of my fitness and trying to keep as fresh as I can. At the end of the day, I'm very fortunate.
"Not many players get the opportunity at 36 to come and play amongst this amount of quality. When you look around the dressing room, there's so much of it, and it's an honour to come in and be able to play amongst that."
---