Netherlands fire manager Danny Blind with World Cup qualification in doubt
Netherlands fire manager Danny Blind with World Cup qualification in doubt
BY Ryan Rosenblatt • March 26, 2017
The Netherlands' 2-0 loss to Bulgaria on Saturday has proven to be Danny Blind's final match in charge of the national team. Blind has been fired as the Dutch manager, with the federation hoping that a new boss can revive the Netherlands' World Cup qualification campaign that looks increasingly doomed.

There is no word on who will replace Blind, but the Dutch don't play again until June so there is no rush.

The Netherlands sit in fourth place of their qualifying group with five matches to play. They are well behind first-place France and look unlikely to catch them for the automatic qualifying spot. More realistically, the Dutch are trying to chase down Sweden, who they trail by three points for second place and a chance to qualify via a playoff.

Blind took over as Netherlands manager in July of 2016. The team was already struggling, well on their way to missing Euro 2016, and Blind couldn't change that. They failed to qualify for the tournament, but the thinking was that he would fare better with an entire qualification cycle and would get the team into the 2018 World Cup. Unfortunately, that hasn't been the case.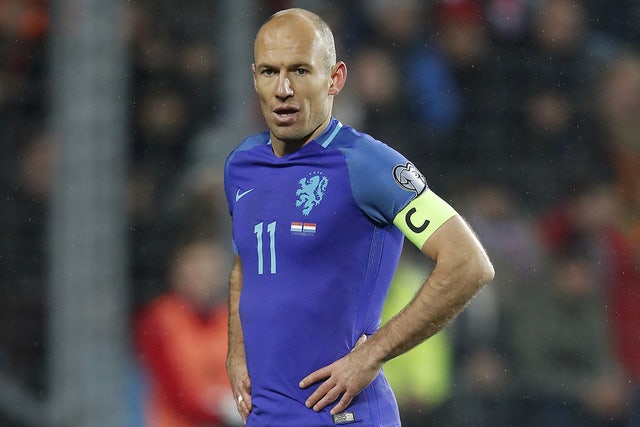 The heat was on Blind heading into their match against Bulgaria and Blind didn't help himself by starting 17-year-old Matthijs De Ligt at centerback. While injuries certainly put Blind in position to consider De Ligt, there were other options and the manager's decision to go with the teenager backfired as De Ligt was burned on both Bulgaria goals in the defeat.

After the match, Blind took responsibility and even hinted at potentially resigning.

"I blame myself," he told NOS, via the AP. "It can't go on like this. Things have to change."

Things have changed, and Blind is no longer the boss. He exits with a three wins, five losses and one draw in nine competitive matches.

A change at manager may not be enough for the Netherlands, though. They haven't beaten a decent team in their last 15 qualifiers, be it for the Euros or World Cup, and have only managed to take down minnows. The player pool isn't especially strong, as evidenced by the fact that De Ligt was even in contention to start, and now they have to turn things around from a three-point hole as they try just to make a playoff.


---
---