Moyes remains in charge despite NY Stock Exchange speculation
Published
Feb. 26, 2014 9:37 a.m. ET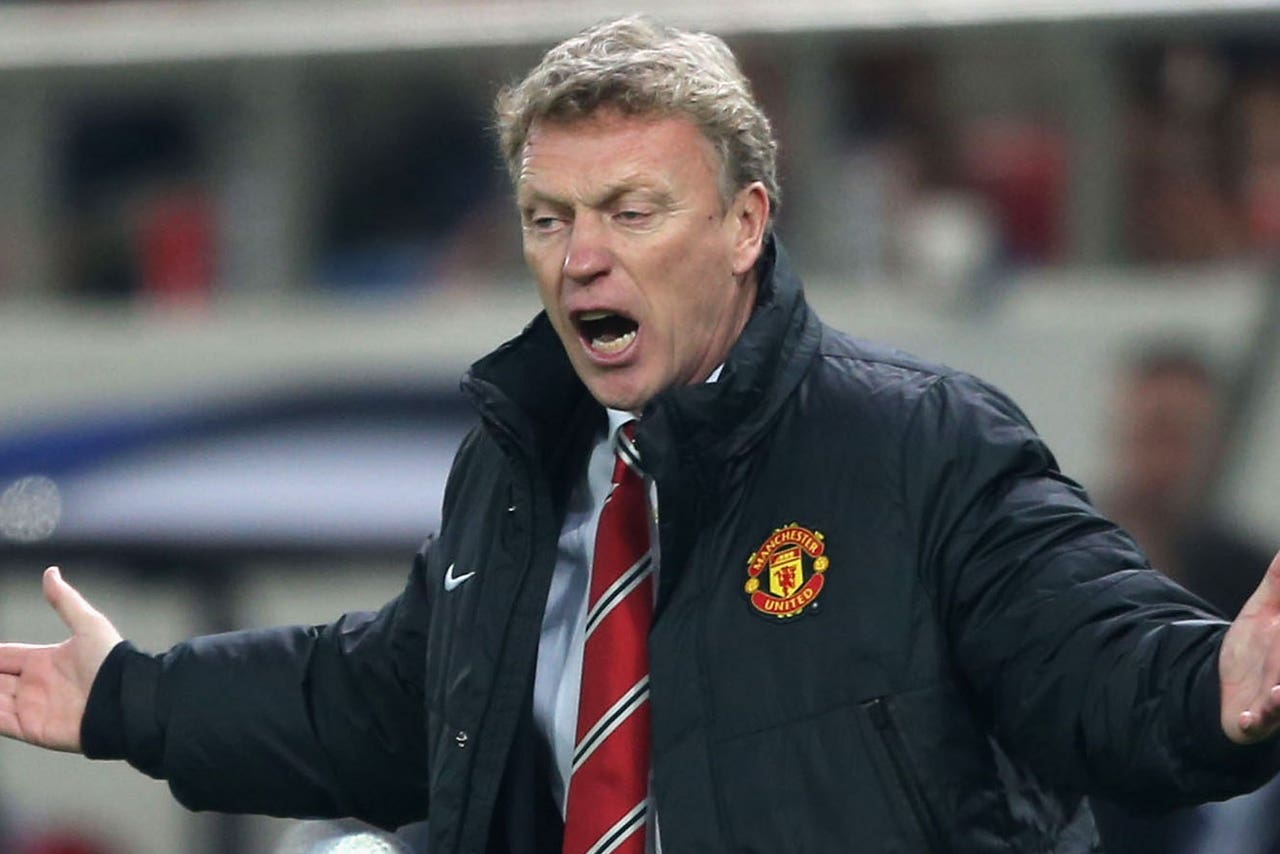 David Moyes remains the manager of Manchester United despite speculation to the contrary.
Rumors of an imminent announcement on the New York Stock Exchange spread on social media on Wednesday, with the suggestion it would state that Moyes was to leave the club following Tuesday night's 2-0 defeat to Olympiacos in the Champions League.
The odds on Moyes being the next Barclays Premier League manager to leave his post shortened dramatically, but it is understood the Scot is still in charge.
United are baffled by the reports that their manager was set to leave his position.
The club have always made it clear that Moyes will be given time to prove that he is the right man to maintain the success delivered by predecessor Sir Alex Ferguson.
But what was also clear on Tuesday night is that the former Everton manager needs to make major changes to his squad if he is to have a more successful second season.
United were second best throughout the first leg of their last-16 tie in Athens.
"You could hardly pick anybody out. We just didn't perform," the Scot said.
Robin van Persie, speaking to Dutch broadcaster NOS after the match, refused to round on his team-mates, but he admitted his frustration at the team's lack of consistency.
"We all have to work at it," the former Arsenal striker said. "In some games we do play well but in others we do not. We have not had luck at times.
"I am not going to point the finger at anybody. We need to try and turn it around and we need to take our chances."
Tuesday proved to be a dream night for Costa Rican forward Campbell.
The 21-year-old joined Arsenal in 2011 but he has spent the last three years on loan.
He played down the idea that his goal meant more because he is on Arsenal's books.
He added: "It's good for us but we have a very difficult game to come. We have to fight to get through."
---