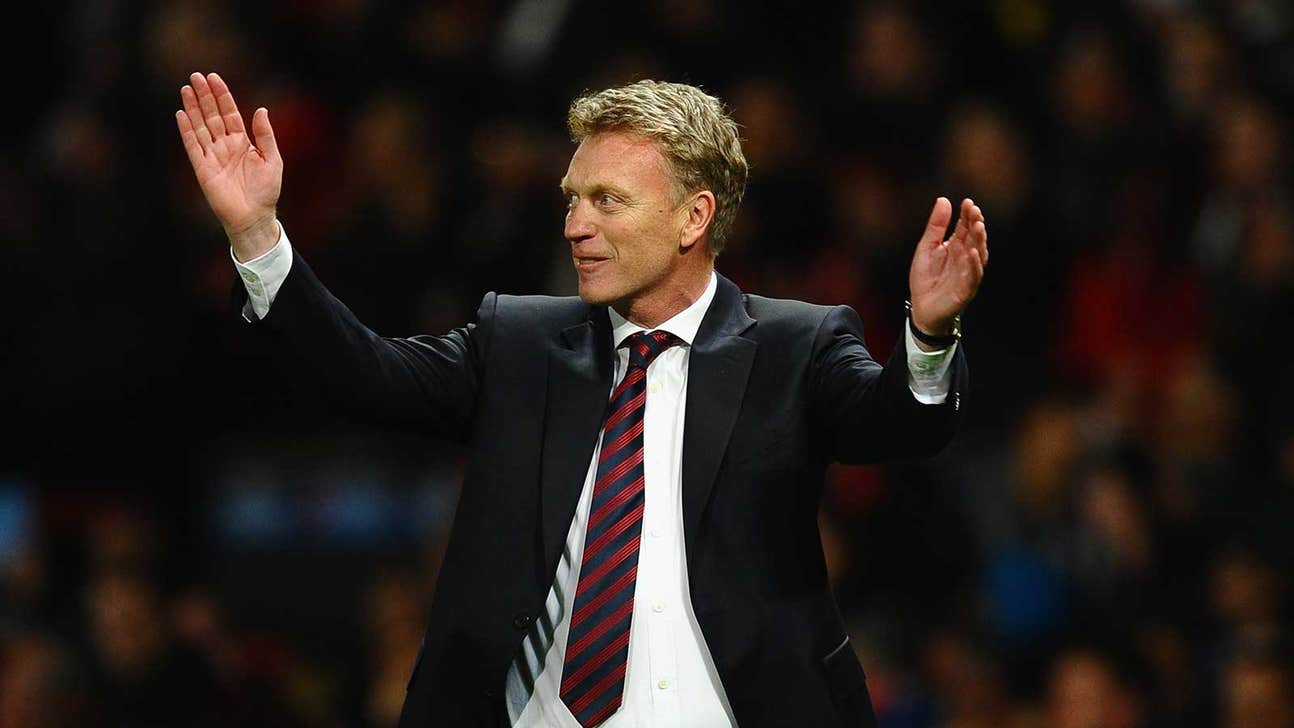 Moyes hails Man United display; plays down player revolt rumor
Updated
Mar. 4, 2020 3:53 p.m. ET

David Moyes praised an "incredibly committed" display from Manchester United and branded reports of fall-outs with his players as "rubbish".
The under-pressure United manager watched his side overturn a 2-0 first-leg deficit by defeating Olympiakos 3-0 at Old Trafford to secure a place in the Champions League quarter-finals.
Moyes was delighted with the spirit his side showed, especially so soon after their woeful performance against Liverpool when the Premier League champions were humbled at home by their great rivals.
"The way the players responded after Sunday's defeat (was most pleasing)," Moyes said.
"I did say to them on Monday morning that we'd have to win 3-0 and give the crowd something back. The crowds have been incredible. They deserved it. They deserved a good night because we've not given them many good nights this season.
"We looked to get behind them. The players were incredibly committed. They are hurting as well, they know we are not doing as well as we should be doing.
"We didn't play well in Olympiakos. Tonight they put it right - they deserved it. The players gave everything and never left anything behind."
Defeat to Liverpool had led to more questions over Moyes' position, but he denied he felt any pressure that he might lose his job.
"I don't think so," he said. "People will probably think its a turning point in people's careers. I didn't see it that way because I know what the club have got here and the club know what they've got here.
"I see myself here for a long time but I've got a big job and there are a lot of things I've got to do and I'm not going to be able to do it all immediately. The one thing they did show was a great, big heart.
"I'm not feeling any pressure from inside the club. It's all coming from you people. Everybody is fine, we know the job I have to do. It's a big job, probably bigger than we all expected when I first came in.
"The players have been great. I keep hearing that this one has fallen out, or someone else has fallen out. I keep telling people it is rubbish and it is rubbish.
"People are looking for reasons we've not done well. The reason we've not done well is we've not played well enough in games and that's the truth behind it all."
Moyes was wary of describing the win as a turning point for his side's season, after experiencing too many false dawns already since arriving at Old Trafford.
"That question has been asked of me every time we have a good victory and we've never backed it up," he said.
"I'd love to say 'yes' and that's the answer, but I think we know we've got a lot of work to do here.
"We've had a great result tonight and we're going to try and keep going in the competition. We know it is going to be a struggle. We're looking forward to whoever we get in the draw."
Moyes was also able to deliver good news on hat-trick hero Robin van Persie's knee injury, adding: "It doesn't look that bad. He got a knock around the knee injury, so we don't know exactly. It could just be a knee in the back of knee. It was a great hat-trick."
He described Ryan Giggs as a "freak" after his breathless performance in midfield.
"I thought Giggsy was fantastic," he said. "The passes he made for the two goals, his general play - more importantly his general fitness.
"Sometimes you think he'll need to come off after 60 minutes but he's a freak. He's something different.
"It was a big night, we needed it. It was off the back of a bad result and I thought we needed his experience and he showed it."
---