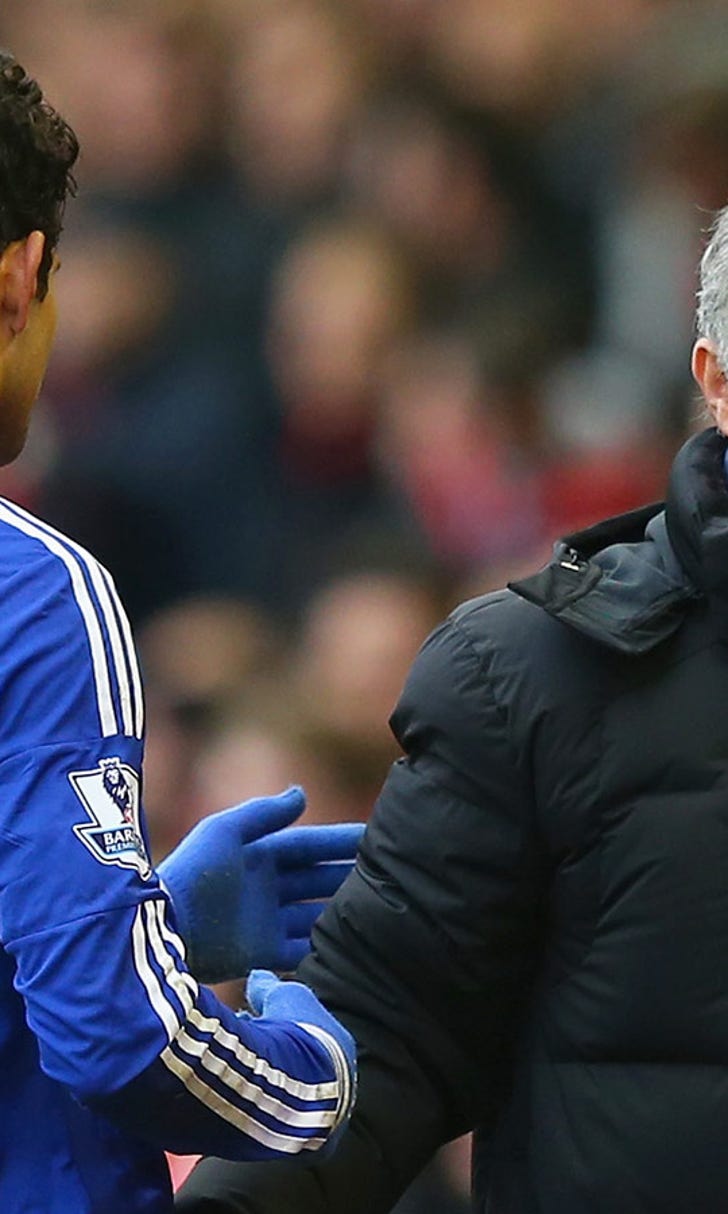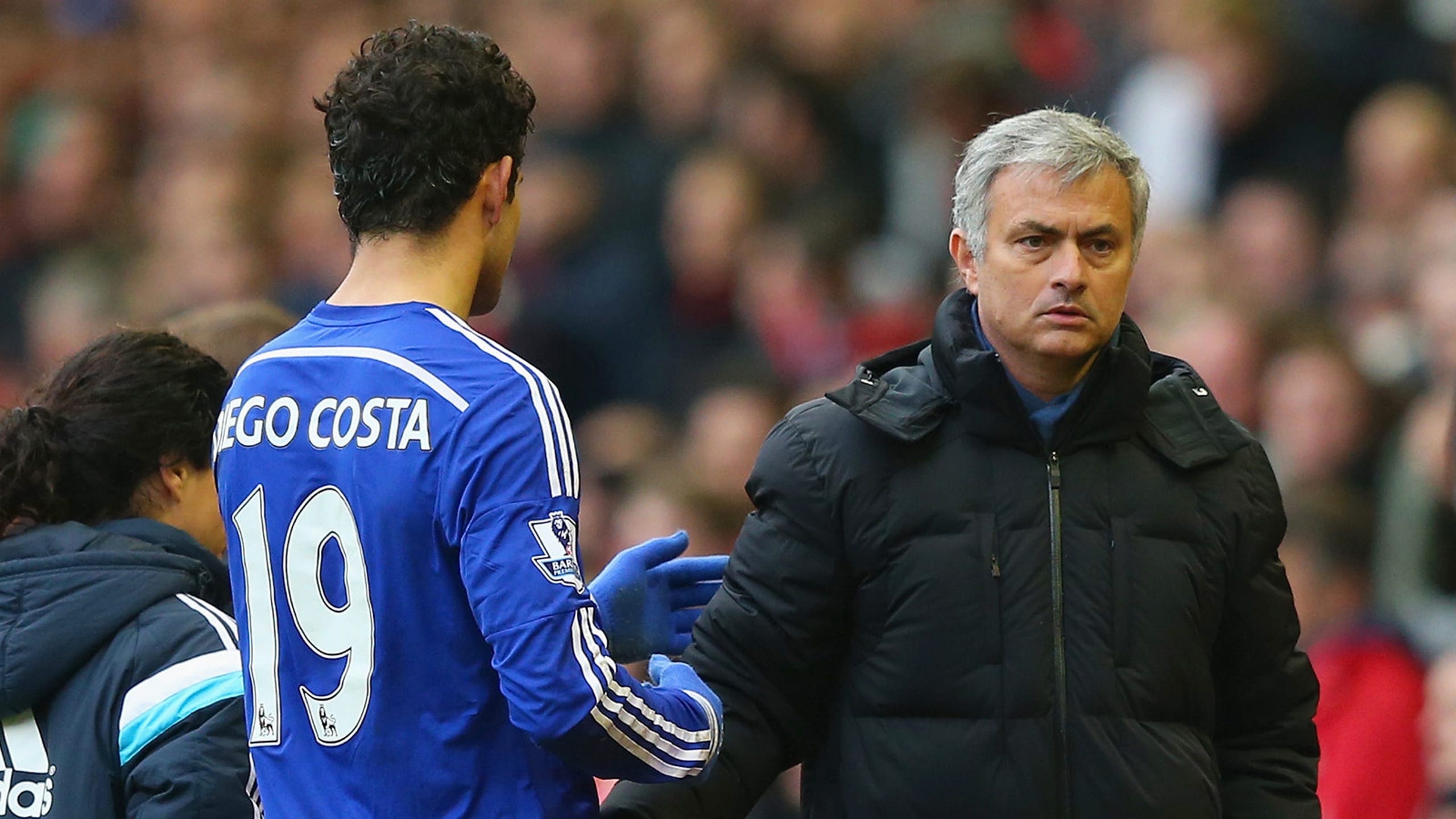 Mourinho says Ramos not a doctor as Costa row intensifies
BY foxsports • November 24, 2014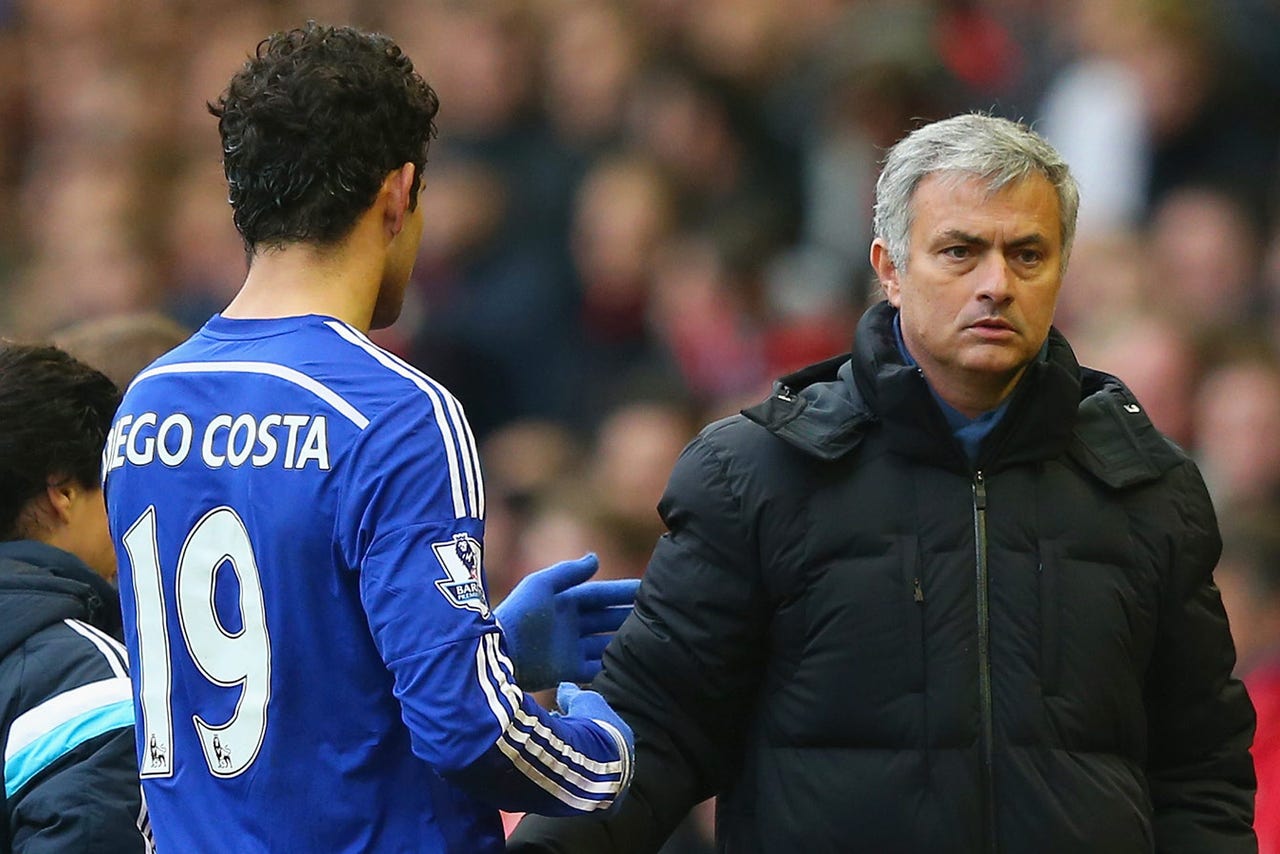 Chelsea manager Jose Mourinho could not hide his frustration at the talk surrounding Diego Costa's absence from the Spain squad as tension appears to simmer between club and country.
The 26-year-old's adaptation to the Premier League since arriving from Atletico Madrid has been astonishing, especially considering he has had to deal with niggling injuries.
Those hamstring and groin problems saw Costa omitted from the Spain squad for the recent international break, during which he was joined on the sidelines by team-mate Cesc Fabregas who had a minor thigh tear.
Both, though, were fit enough to start Chelsea's 2-0 defeat of West Brom on Saturday - a development which brought into focus Sergio Ramos' recent comments appearing to question the pair's international commitment.
The Spain defender quickly moved to clarify that he was not talking about the Chelsea pair, yet the suggestion alone, especially about Costa, has irked Mourinho.
"Vincent Kompany played today for Man City, but he didn't play for Belgium (against Wales)," the Portuguese said. "He was injured. Okay?
"Did Leighton Baines play for Everton? No, he didn't but how many players were injured for the international teams and could recover one week later, doing his work at the club? Lots of them, lots of them.
"So, for me, there is no story since I know Sergio Ramos is a fantastic football player, but he is not a doctor.
"He is not a doctor and I am the same. I do my job the best I can but I am not a doctor.
"My doctor and the doctor of the Spanish national team, they had the scans and they decided that the player was not in the condition to play.
"I am nobody - nobody - to go against it and I don't think Sergio did a medicine masters in the last couple of years to understand about it."
Mourinho suggested there have been double standards in the reports about Costa, again highlighting Kompany's absence and subsequent return for Manchester City as they beat Swansea.
"Kompany didn't play for Belgium against Wales and he played on Saturday," he said.
"Has he a compromise with his national team? I think he has. He is the captain of Belgium.
"Did he, how do you say, 'cheat' by not playing against Wales to play today? I don't think he did. So we all accept that he was injured."
Costa's absence from the Spain squad may have caused ripples but also allowed the striker to make what Mourinho called a "full recovery" from his injury worries.
The striker certainly looked sharp on Saturday, scoring his 11th goal in 10 Premier League matches as Chelsea overcame West Brom.
In truth, the scoreline should have been much grander at Stamford Bridge, especially after such a dominant, and at times mesmeric, first-half display.
Mourinho used a string of superlatives to describe the performance and, while thoroughly impressed by his side, has been quick to warn the players that it will count for nothing unless they end the season with silverware.
"It is a pragmatic message, easy for them to think about and reflect because it is the reality," he said.
"Do you remember a team that played fantastic football and won nothing? I don't think you remember a lot of them. You remember the ones that won.
"We are playing fantastically well, we are getting results, but at the end of the season if you don't manage to get some silverware, then it is a frustration."
---