Midweek EPL: Chelsea takes advantage of Arsenal slip-up; Liverpool's GK drama
BY Peter Berlin/Sports Illustrated via Planet Futbol • December 14, 2016
 

The crowded Christmas schedule can bring unexpected gifts for patient players. Injuries and fear of the injuries the rush of matches can produce allows forgotten men to emerge from the limbo of the bench to grab a first-team start.

Daley Blind and Wayne Rooney made rare starts as Manchester United won, 2-1, at Crystal Palace. Moussa Sissoko and Eric Dier began in Tottenham's midfield as Christian Eriksen inspired a 3-0 rout of Hull City at White Hart Lane.

Cesc Fabregas and Willian, after four games on the bench, started for Chelsea in place of the injured Eden Hazard and Nemanja Matic. After 40 minutes, they repaid manager Antonio Conte's generosity. A neat one-two between them left Fabregas free 20 yards out and he passed the ball into the corner of the net for the goal that earned a 1-0 victory at Sunderland.

Chelsea, yet again, dominated without turning that control into more goals. Sunderland almost profited when Patrick van Aanholt slashed the ball through a scrum of players in added time, but Thibaut Courtois hurled himself high to his right to turn the ball aside with a steely hand.

 

[embed]https://twitter.com/NBCSportsSoccer/status/809152958399062016[/embed]

 

It was Chelsea's 10th straight league victory (the Premier League record is 14 by Arsenal in a run that straddled two seasons in 2002), and it moved Chelsea six points clear at the top of the table. Whatever happens at Crystal Palace on Saturday, it will lead the Premier League at Christmas. The three previous times Chelsea has managed that; it has won the title.

It will be a merry Christmas at Stamford Bridge.

• MIDWEEK EPL SCORES: Chelsea, Liverpool, Tottenham, Man City, Man United all win

Elsewhere in midweek Premier League action:

Liverpool in safe hands after Klopp keeper drama

If only Liverpool had Courtois, although on Wednesday Merseyside's own Belgian goalkeeper kept a clean sheet, which must have left Jurgen Klopp a relieved man.

One of the more entertaining spectacles on the soccer field is when a keeper drops a cross or butchers a shot, leaps up and starts screaming at his defenders. The more energetically he points the finger, the easier it is to see the butter dripping from it.

This week, Klopp attempted a variation on the routine. He pointed his finger before doing the dropping. Klopp vented at Gary Neville, who has been criticizing Loris Karius on TV. Curiously as Neville pointed out, his Sky partner in punditry, Jamie Carragher, escaped rebuke. But then, Carragher is a Liverpool legend. Neville played for hated Manchester United.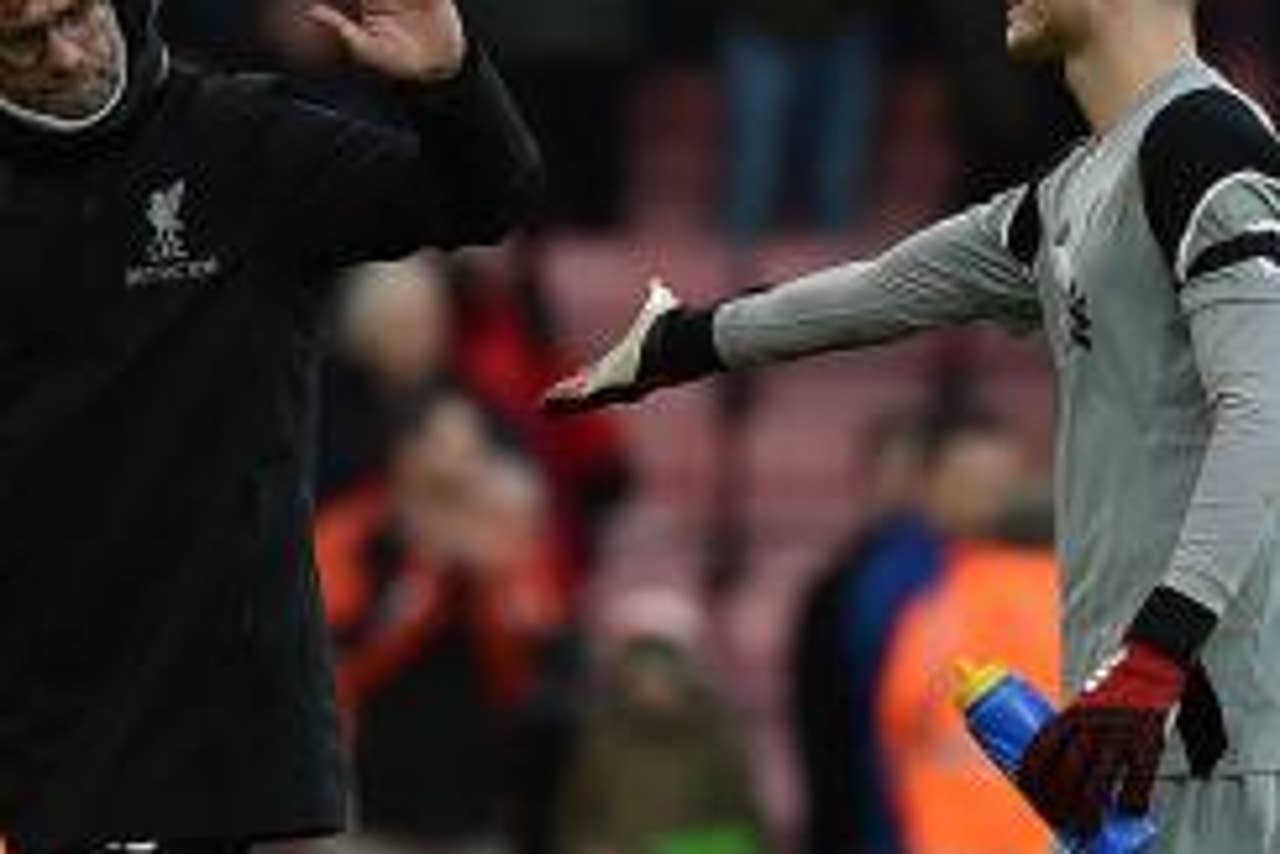 When Klopp did replace Karius with Simon Mignolet on Wednesday, he risked looking weak. Since, as Klopp, and Neville and Carragher well know, Mignolet is also accident prone. The Liverpool manager risked having two wounded keepers on his hands, although against the worst attack in the Premier League, perhaps it was, in the short term, a small risk. At least Klopp, by publicly defending Karius from paper enemies, had attempted to protect the ego of the 23-year-old.

If Klopp is attempting to win while being nice to all his players, his record suggests that he can do it.

At Middlesbrough, Mignolet made a couple of crisp early saves. After that, Liverpool won rather easily. Adam Lallana put Klopp's men ahead before halftime, In the second half Divock Origi (scoring in a fifth straight game) and Lallana finished glorious Liverpool moves to complete a comfortable 3-0 victory, pulling the Reds even with Arsenal in second place, six points behind Chelsea.


Manchester United's stars shine


Manchester United scored a late victory over Crystal Palace, as Paul Pogba followed a powerful turn with a precise pass to set up Zlatan Ibrahimovic for a neat goal in the 88th minute of a 2-1 triumph.

Earlier, Ibrahimovic had set up Pogba for a scruffy goal that gave United a first-half lead. In between, the unlikely pair of Damian Delaney and James McArthur combined for a goal of Brazilian brilliance. But Man United dominated the game, and its two big summer recruits combined to turn that domination into three points.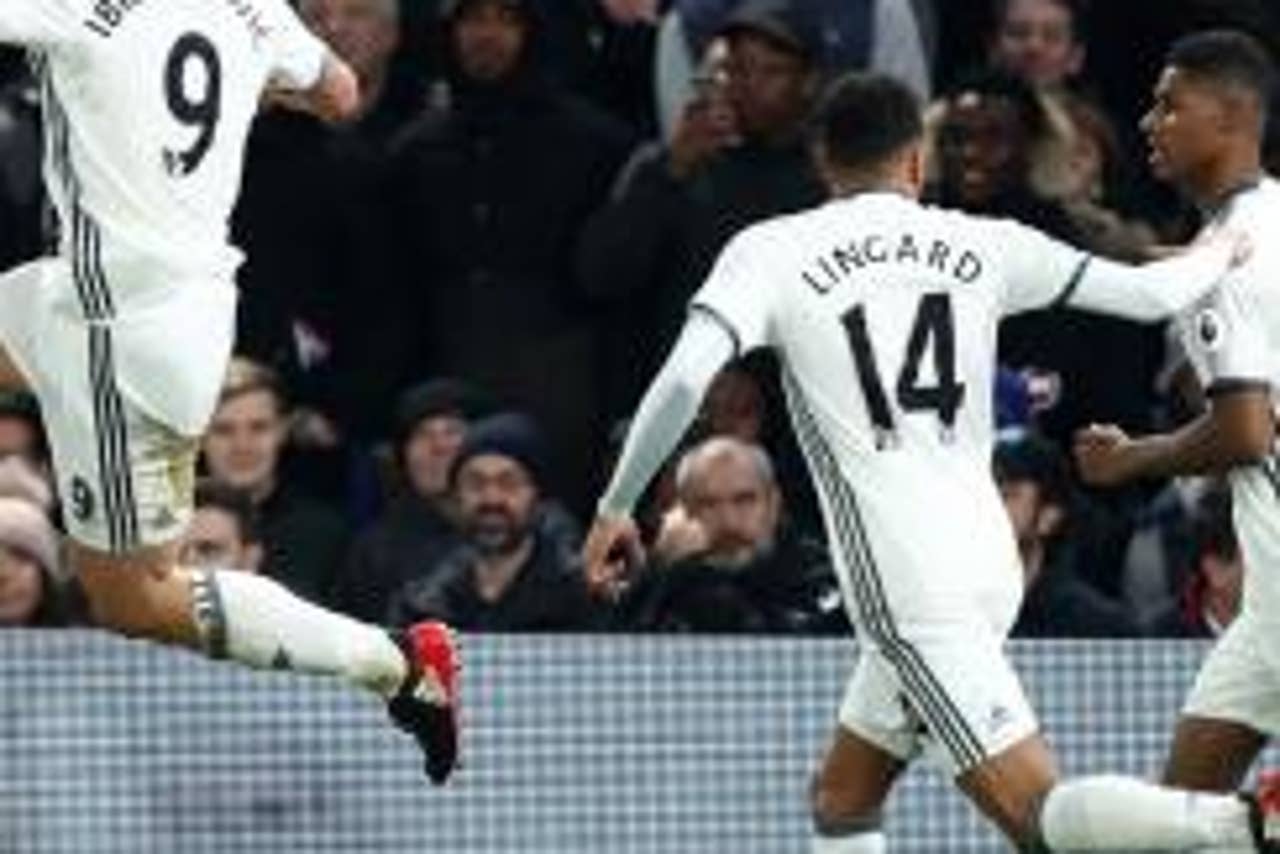 In a way, it was fortunate they did, to spare everyone another refereeing rant from José Mourinho.

Marcos Rojo, once again, should have been shown a first-half red card for a two-footed lunge. Pogba's goal could have been disallowed for offside–though a defender got the last touch–and because, as Ibrahimovic admitted after the game, his assist was illegal.

"I think it touched the hand a little bit," he said.

On the other hand, Juan Mata had a goal disallowed when he was far less offside than Pogba had been, and Joe Ledley punched a corner clear in the Palace penalty area.

Victory meant Mourinho could, for once, refrain from criticizing the referee, in this case Craig Pawson.

"I don't comment," he told BT Sport.

The constant complaints about referees by Mourinho and his peers after almost every Premier League match grow as wearying as a baby's bawling. This week it was left to another of the usual suspects to hurl his toys from the play pen.

Wenger vents–again–after Arsenal slips up 

Away from the stadium, Arsène Wenger is a charming man who understands there is more to life than soccer and knows how grownups should behave.

Yet Wenger has not survived this long as a top-level coach by being mature and reasonable. Many of those who enjoy the most success in the arena are also the least balanced and adult. They share a childish hatred of losing. Wenger can't resist petulantly stamping his little feet after Arsenal loses (or even when it wins). You don't beat a Wenger team, to borrow an old rugby joke, you just score more goals.

Of those managers who speak passable English and have been in the Premier League long enough to feel comfortable, Klopp and Mauricio Pochettino are conspicuous in resisting the temptation to blame referees for everything, though Pep Guardiola clearly tries very, very, hard to act like a grown up.

Even so, the other naughty kids in the playground are beginning to tease Wenger.

On Tuesday, after Arsenal lost a pulsating match at Goodison Park, 2-1, Wenger blamed the referee, Mark Clattenburg, who awarded Everton a corner in the 86th minute from which Ashley Williams headed the winning goal.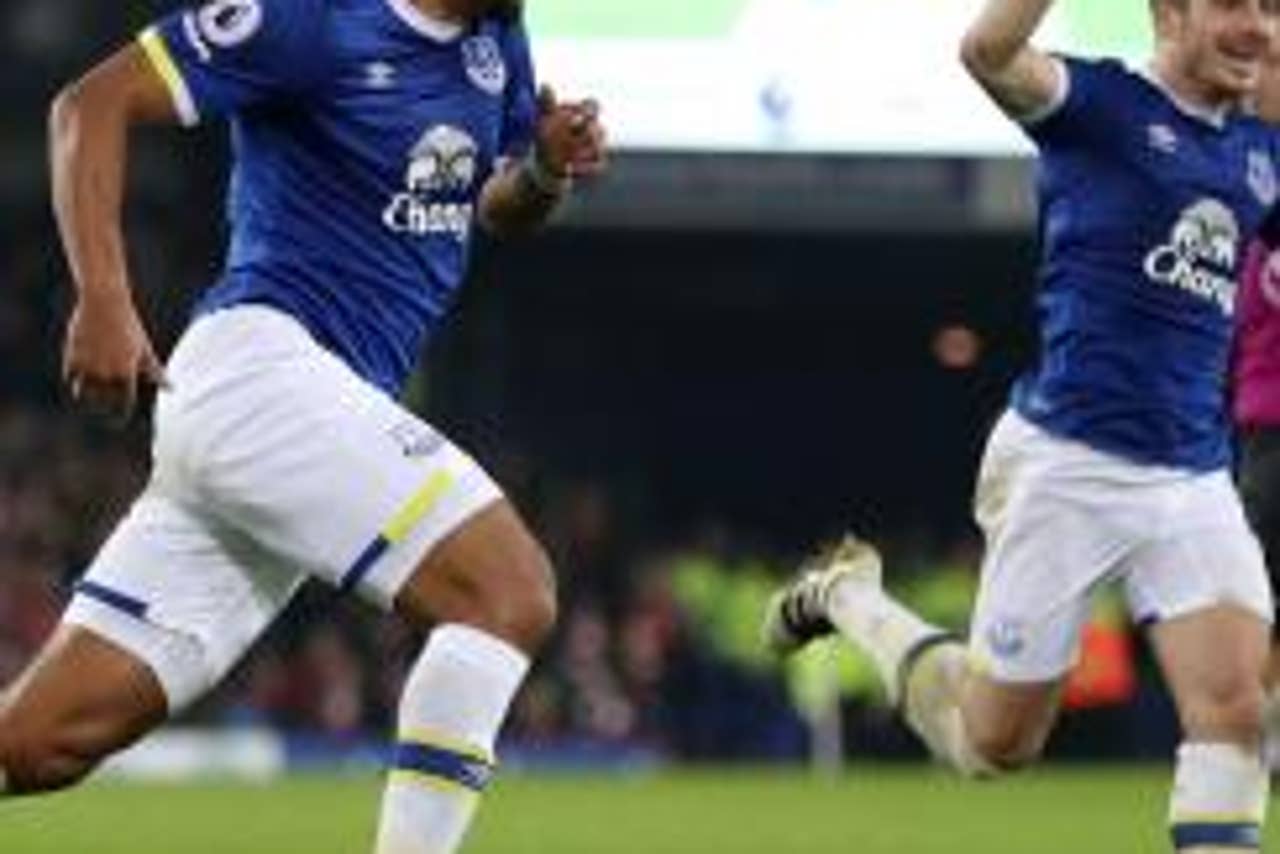 "Of course it was no corner. You can see it was no corner but we have to live with the wrong decision," Wenger said at the press conference after the game. "I am really disappointed in Mr. Clattenburg. He is in a really good position to see it, and it is not the first time we are really unlucky with his decisions."

Wenger was also unhappy with the penalty Clattenburg awarded Tottenham in a 1-1 draw last month. But then, as Ronald Koeman, the Everton manager gleefully pointed out on Tuesday, Wenger is always unhappy with the referee.

"I am not surprised about Wenger and his comments," said Koeman, who also enjoyed a good record against Wenger with Southampton. "It is the third time in a row I won at home against Arsenal as a manager and three times in a row it was about the referee. I'm sorry, Arsenal–we won through the referee's decision. I'm sorry."

No he isn't.

On Tuesday, Wenger whined over a mere corner. He did acknowledge that, maybe, one of his defenders could have headed the ball before Williams did. On the other hand, Wenger did not complain that Clattenburg sent off Everton's Phil Jagielka nor about any of the other throw ins or corners the officials might have got wrong.

Arsenal completed 80% of its passes, was successful with 60% of its tackles and scored one goal from 12 shots. It seems unfair for Wenger to expect the referee to be perfect when his players did not come close.

 

 

Wenger likes to keep his hand in by complaining when Arsenal wins. On Saturday, he moaned about the penalty that put Arsenal behind before it beat Stoke, 3-1. He also seems to have pushed one of the match officials, Paul Tierney, a Premier League novice.

Mark Hughes of Stoke, a protégé of the ultimate bad loser, Alex Ferguson, ragged Wenger over the penalty and tried to turn the shoving to his advantage

"If Arsène says it wasn't a penalty, it wasn't a penalty," Hughes told the BBC with a straight face.

Hughes also told the media that if someone at Stoke had pushed an official they would have been severely punished.

"I am not here trying to get Arsène into trouble, because we should be trying to protect each other, but I am just trying to make the point that sometimes there is a rule for one and not for another," Hughes said.

But then the terrible infant managers always suspect that somehow the rules are bent against them. They believe that decisions in their favor, even ones that are blatantly wrong, are only what they deserve, while decisions against, even ones that happen to be correct, are all the manifestations of a conspiracy.

Fine margins for Leicester in title defense

Of course Leicester is missing N'Golo Kanté, but the Foxes 1-0 loss at Bournemouth was a demonstration of how fine the margins are at the highest level of soccer.

Leicester was lucky with injuries last season. This season, stand-in goalkeeper Ron-Robert Zieler is a finger-tip from matching Kasper Schmeichel's heroics of last season. Zieler reached Marc Pugh's follow-up shot after 34 minutes but could not quite divert it round the post. That was the only goal of the match.

Jamie Vardy rounded the Bournemouth goalie, Artur Boruc, in the first half. Last season Vardy was automatic. On Tuesday, he could not quite finish. Leicester laid siege to the Bournemouth goal in the last 25 minutes and created three outstanding chances. Last season two might have gone in. On Tuesday, none found the net. and Boruc denied Leonardo Ulloa in the dying moments.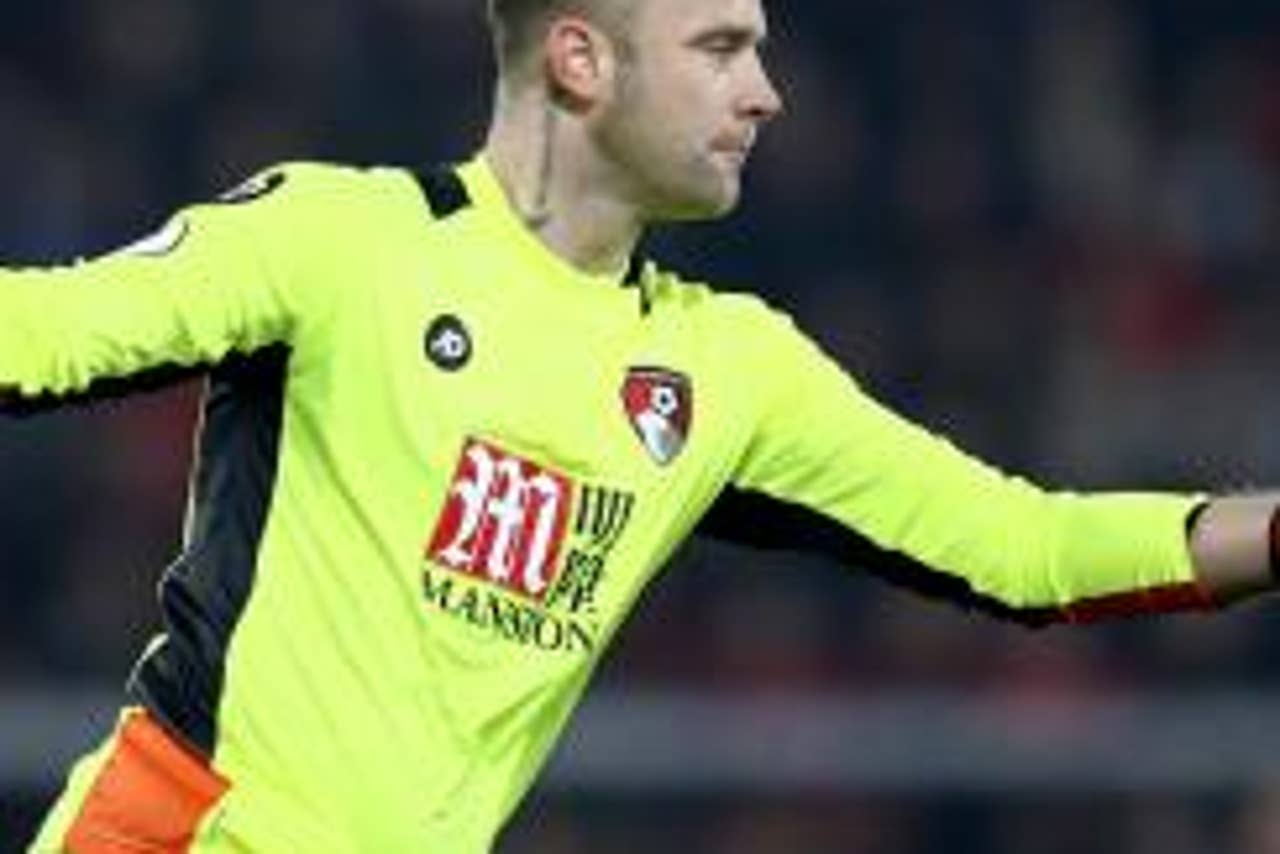 There are other deeper problems. Maybe, the desperate hunger has been sated. With no title on the line, Riyad Mahrez's aversion to tackling has grown more pronounced. In the center of defense, Robert Huth and Wes Morgan, both 32, are occasionally looking their soccer age.

All evening, all over the field, Leicester was an inch or two from recapturing last season's magic. In the best leagues, an inch or two is the distance between greatness and relegation.

This article originally appeared on
---