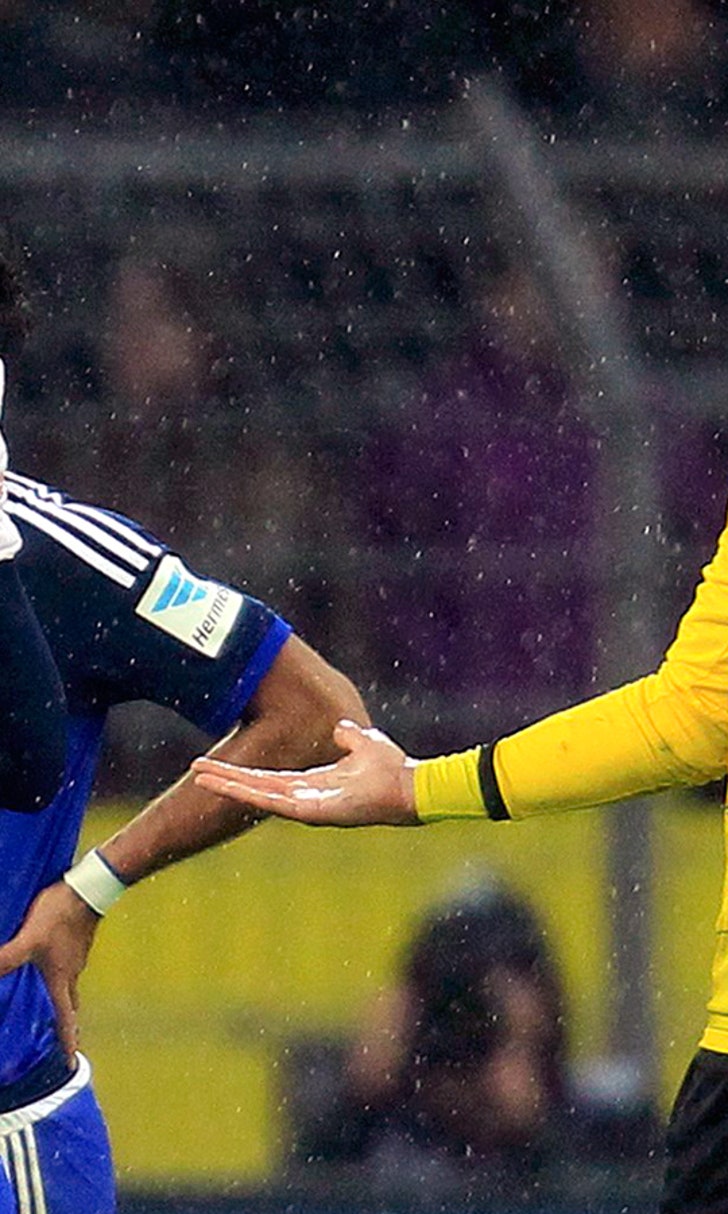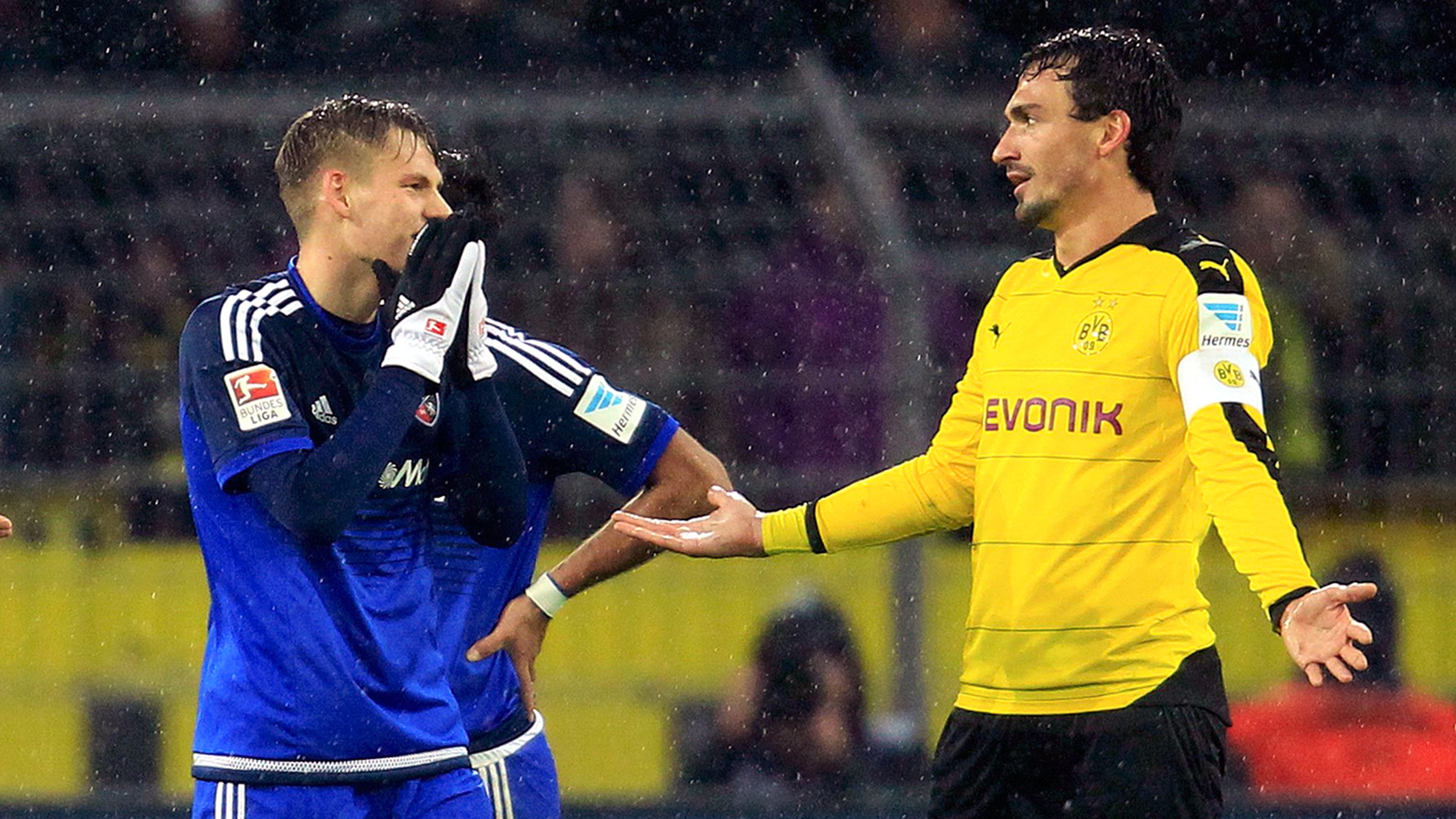 Mats Hummels scores own goal of the season, gets away with it
BY Thomas Hautmann • January 30, 2016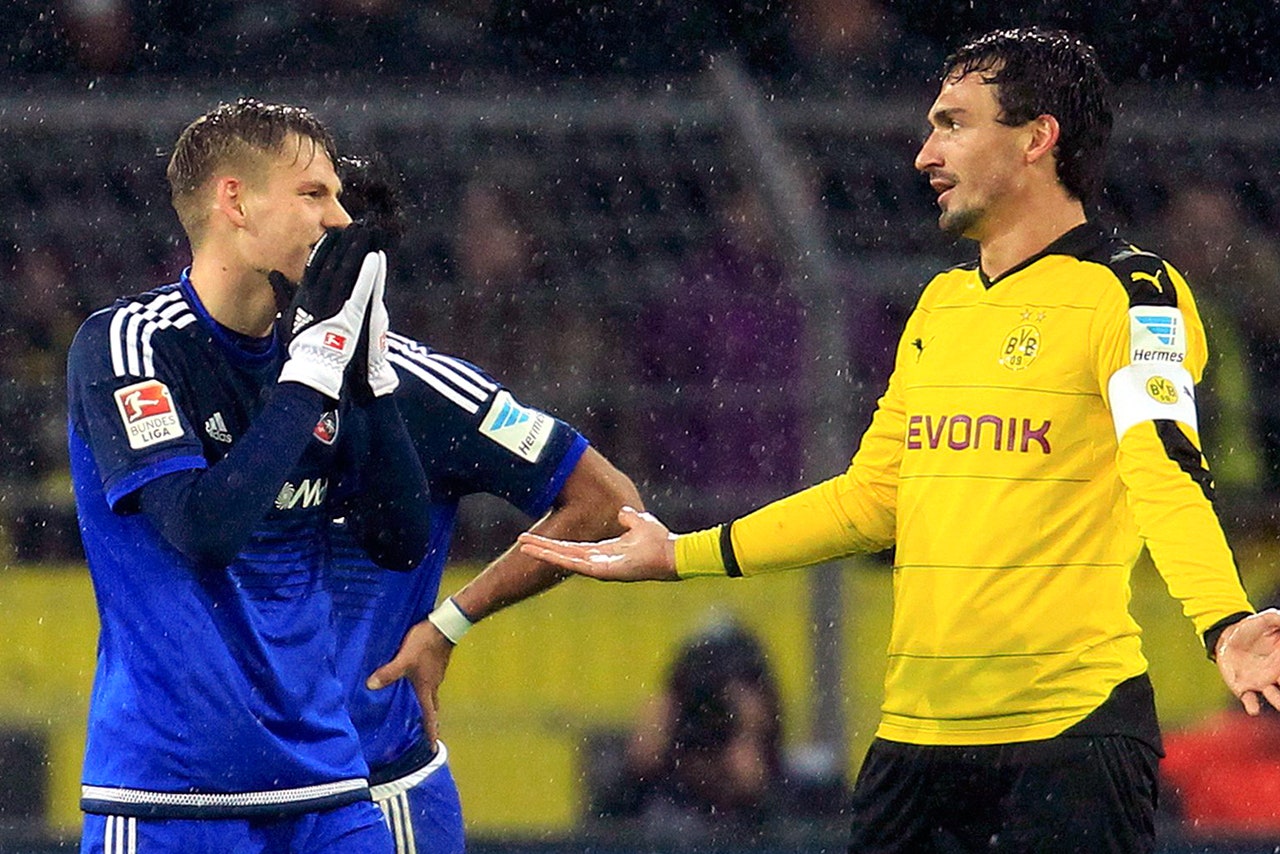 Sometimes, it's better to be lucky than good.
Mats Hummels should have landed on every YouTube blooper reel on Saturday after scoring what would undoubtedly have been the own goal of the season, were it not for a whistle saving the Borussia Dortmund captain's blushes.
Hosting Ingolstadt and with the score tied at 0-0 in the second half, Hummels played a hurried "back-pass" that sailed over the head of goalkeeper Roman Burki and in the net. It was an astoundingly well-taken goal, but a soft foul from Ingolstadt's Dario Lezcano as he pressured Hummels negated the goal. Check it out:
Hummels' reaction here is priceless, but Mats, you can gesticulate all you want.
You know you got away with that one.
---
---