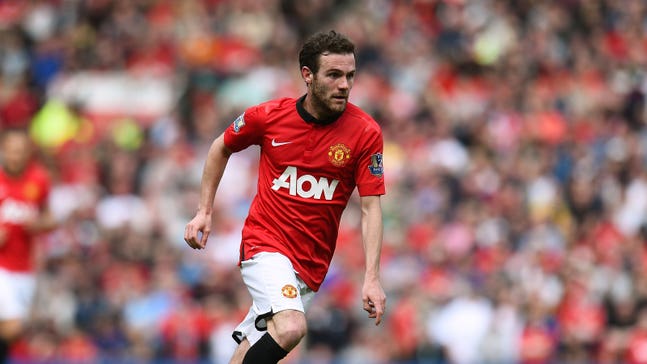 Mata believes the Red Devils will emulate Liverpool next season
Published
May. 10, 2014 8:48 a.m. EDT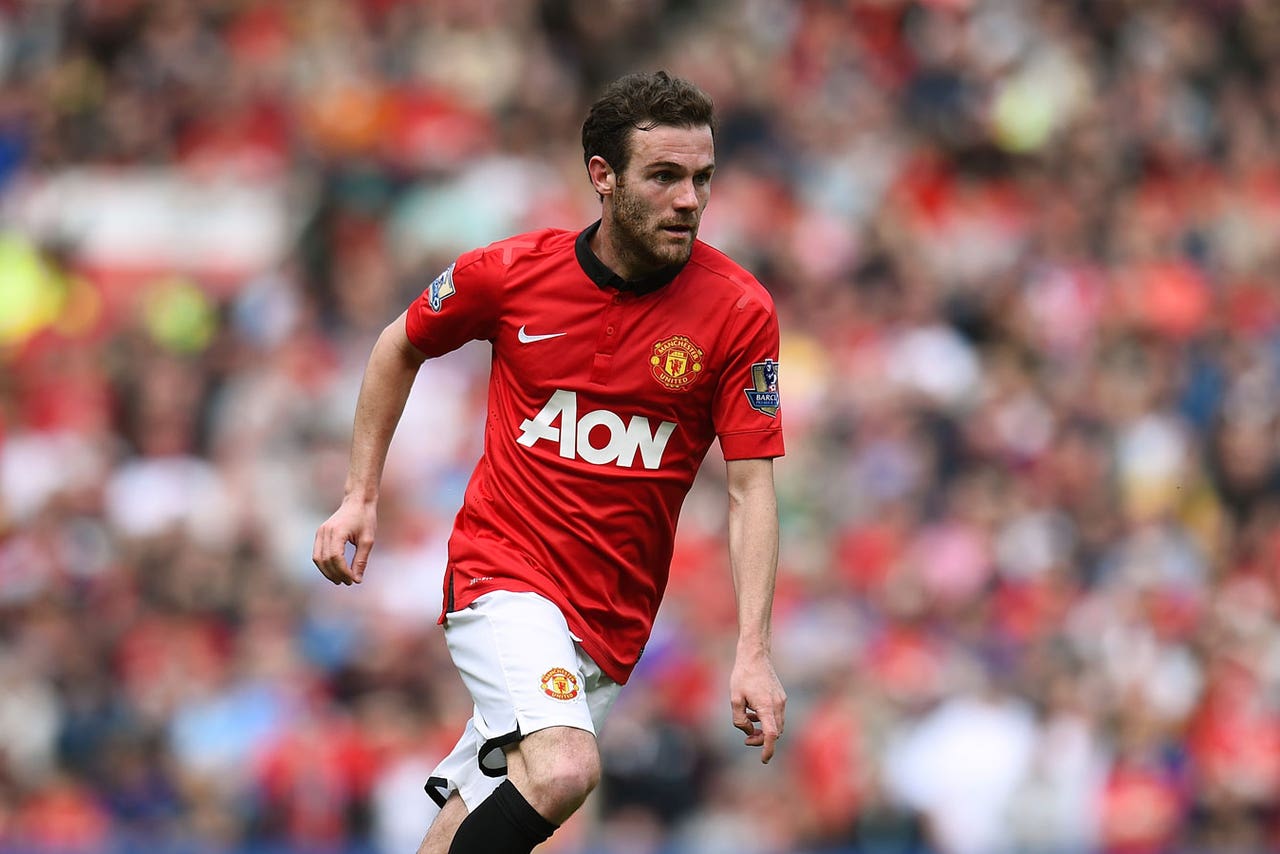 Juan Mata believes Manchester United will emulate Liverpool and fight for the Premier League title next season without the distraction of European football.
The Spaniard, who already owns a Champions League winner's medal after playing a pivotal role in Chelsea's dramatic win in Munich, insists last year's Premier League champions will bounce back to winning ways.
United enter a final Premier League showdown at Southampton in seventh place, three points behind sixth-placed Tottenham.
However Mata claims United can emulate Liverpool who, unfettered by European football, have ignited the Premier League with an energetic brand of football.
"It can definitely be an advantage in the league," Mata told the Daily Mail.
"Of course, I would rather be playing in the Champions League, but if we take Liverpool as the example - you have a team who have fought all the way to the finish without having played in the Champions League."
Following the departure of David Moyes from Old Trafford, Ryan Giggs has been placed in temporary charge and Mata admits the Welshman was his childhood hero.
"I told him when I arrived that he had been my hero growing up," he admitted. "And he said to me, 'I'm really happy you're here. But I'm a bit sad too because now I've only got the second best left foot at the club.'
"I told him that was impossible. He was the player I watched most closely as a kid. I loved the way he controlled the ball and the touch he had.
"He was a pure winger, left-footed, right out on the touchline. He was fast, unplayable in a one-on-one situation, and he scored goals. Now destiny has made him my team-mate and my manager."
Mata understands that Giggs' tenure could terminate at the end of the season and when quizzed on the possibility of being managed by Holland coach Louis van Gaal, the Spaniard remained coy.
"I've never met him," he claimed. "I know what kind of history he has, the titles he has won and the kind of football he is playing with Holland.
"But I don't think it's good to talk about a coach who is not our manager."
The playmaker has endured a turbulent season, going from Champions League winner and back-to-back player of the year awards at Chelsea to being sold to a struggling United side, but Mata remains undeterred by past events.
"I went through a situation at Chelsea that I had not been through before in my career," he said.
"I was not playing regularly but I really believe that made me stronger. You can lose faith in yourself in adversity but I never did.
"I remained confident and I never lost sight of my objectives."
The return of Jose Mourinho to Stamford Bridge saw Mata sidelined and ultimately led to his departure but the 26-year-old remains thankful for his time at Chelsea.
"I will always be grateful to Chelsea," he added. "To the directors, the owner and the fans, because from the first day to the last they were fantastic.
"I wish them the best, I really do. I have a lot of friends there. Cesar (Azpilicueta), Fernando (Torres), David (Luiz), Oscar. I talk to Lampard and Terry a lot too. I was with them for two and a half years and I wish them the best."
He is also proud of the open thank you letter he wrote Chelsea fans as he left.
"I didn't do that just for the sake of my image, it was heartfelt," he said. "I wanted to express what I felt about Chelsea, about the fans, who had always treated me so well."
---