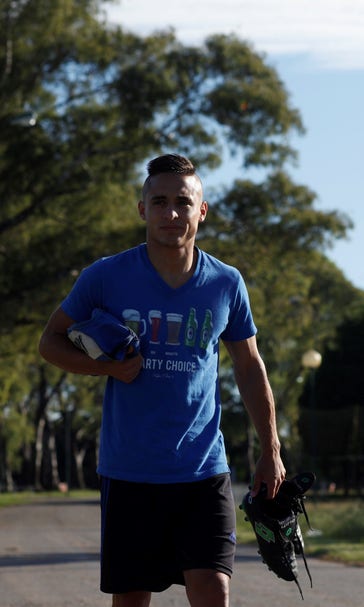 Mariani: "I cannot wait anymore—I want to be in Brazil right now"
July 3, 2014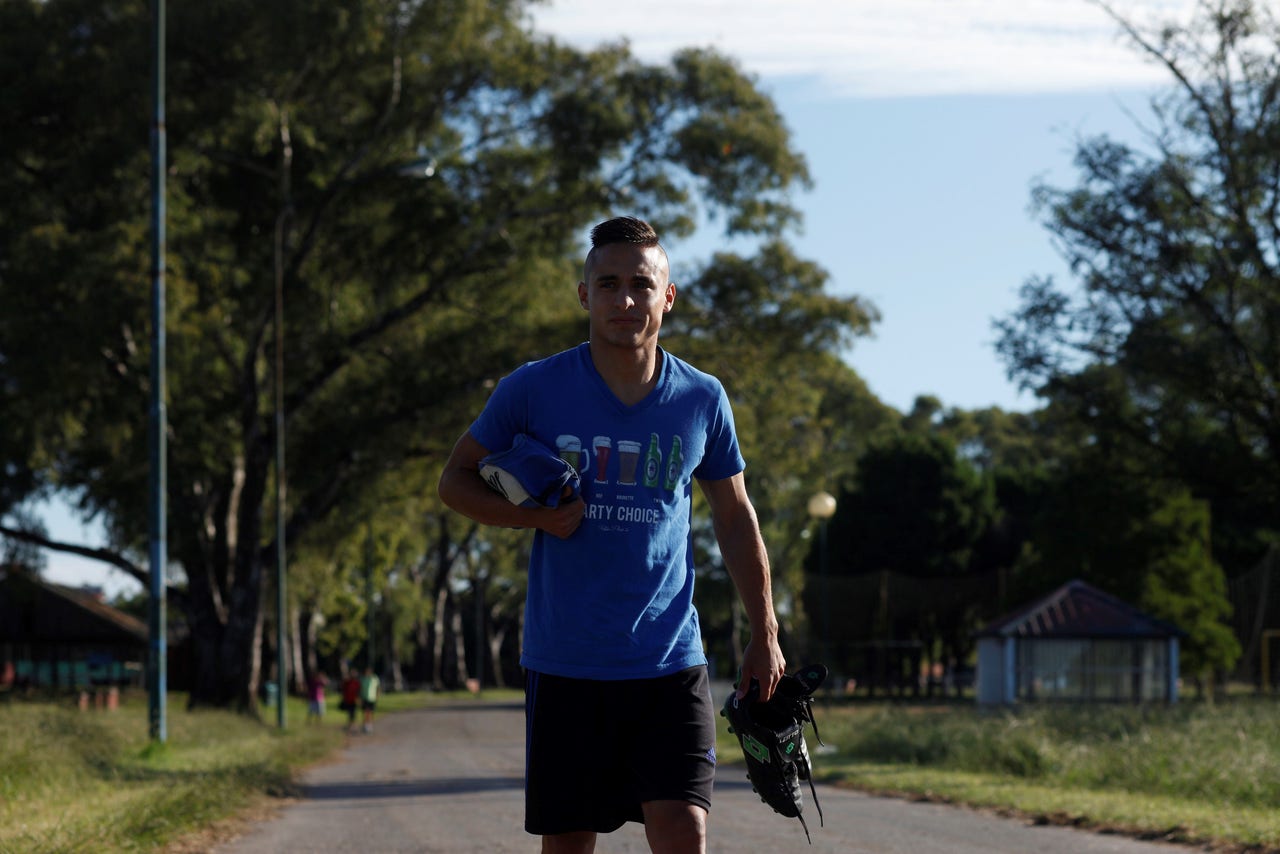 Jordan Mariani feels more anxious than nervous these days. The Brazil World Cup is about to start as well as his trip to Rio de Janeiro, where he will play a 4-on-4 match with some of the world's best street soccer players. It is the culmination of a dream.
For Jordan, the last stage of shooting the documentary Every Street United in Brazil is both a real test and a great opportunity. He is "working really hard" for that goal, he says. Going to the gym on Saturday mornings and running in the afternoons has been added to his training routine. He also started boxing since "it gives you a good physical condition," he says.
"I want to be 100 percent to play in Brazil. For this, I do everything that helps me to be better day after day," he explains, while grabbing a fast meal for lunch during the half an hour he has free between soccer training in the morning and working in a bank in the afternoon.
"I cannot wait any more--I want to be in Brazil right now. My family shares my anxiety and desire to live this experience. They ask me where I will stay. They care about my safety. It is the first time I will travel to Rio. My friends make jokes. They cannot believe that I am going to Brazil during the World Cup."
Since the day he showed up for a casting call in October 2013, Jordan knew that those selected would travel to Brazil. And he was overcome when he learned that he was the one chosen to represent Argentina.
"I felt many emotions at the same time. Besides happiness, the feeling was similar to what you feel when you try out for a team and you make it. You know the effort made to achieve it. It is pure satisfaction". But since then, the most difficult thing for Jordan has been waiting. He tries to imagine how the match would be. He has already spoken by Skype with the player from Spain, Miguel Calero Montiel. He hopes to be on the same team as Miguel since language, as well as soccer, unites them.
June will be a unique month in Jordan's life. After coming back from Brazil, he will try out for many Argentine Premier League teams. His main goal is still to become a professional player.
"I've been preparing for this moment since last year and the documentary may help because the first thing a foreign club asks for is a video. The shooting may open doors abroad. I went to the United States to try out and I couldn't make it," he recalls and insists: "But I'm still looking for an opportunity; it may be near."
---