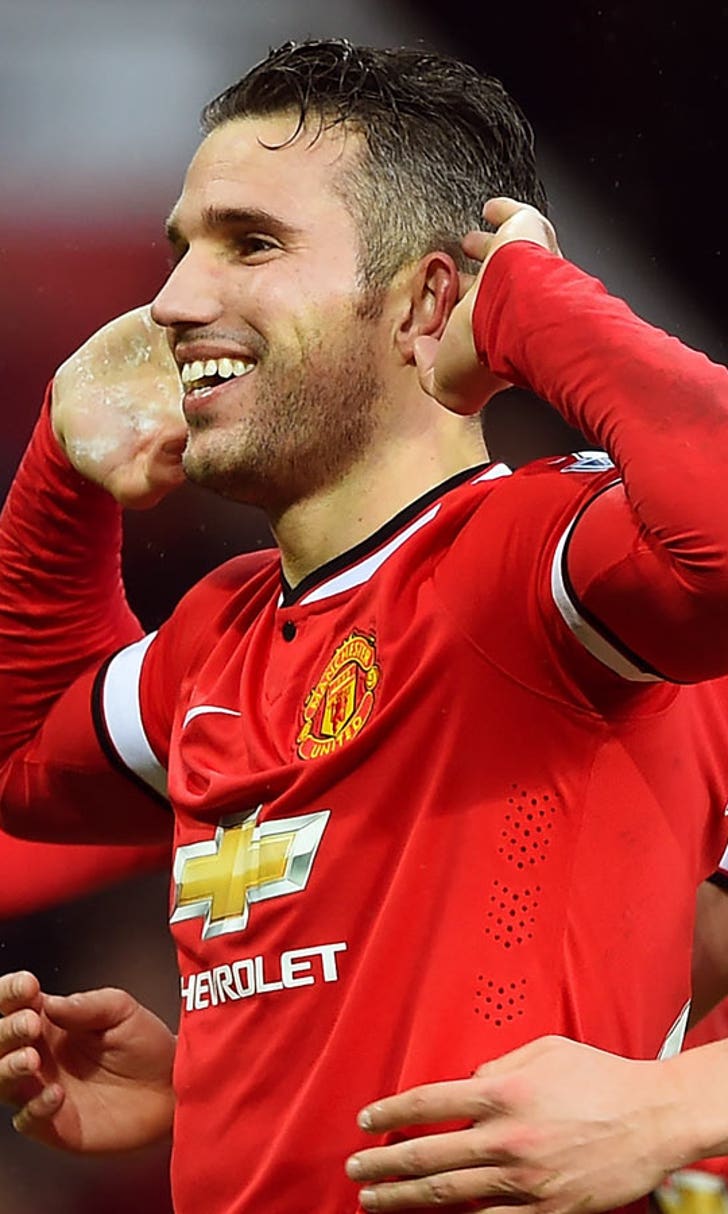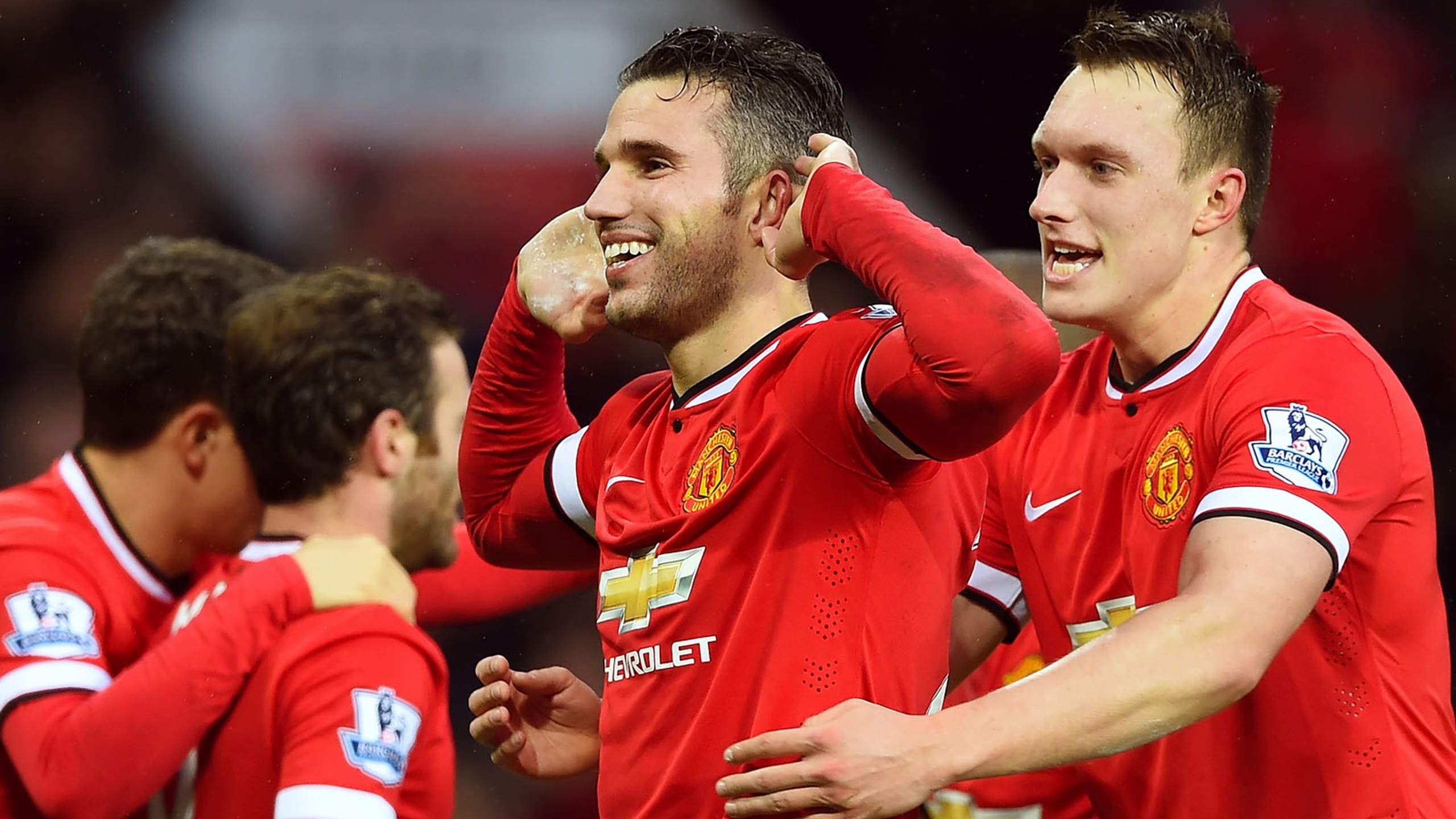 Manchester United stay red hot after cushy win over rival Liverpool
BY Jonathan Wilson • December 14, 2014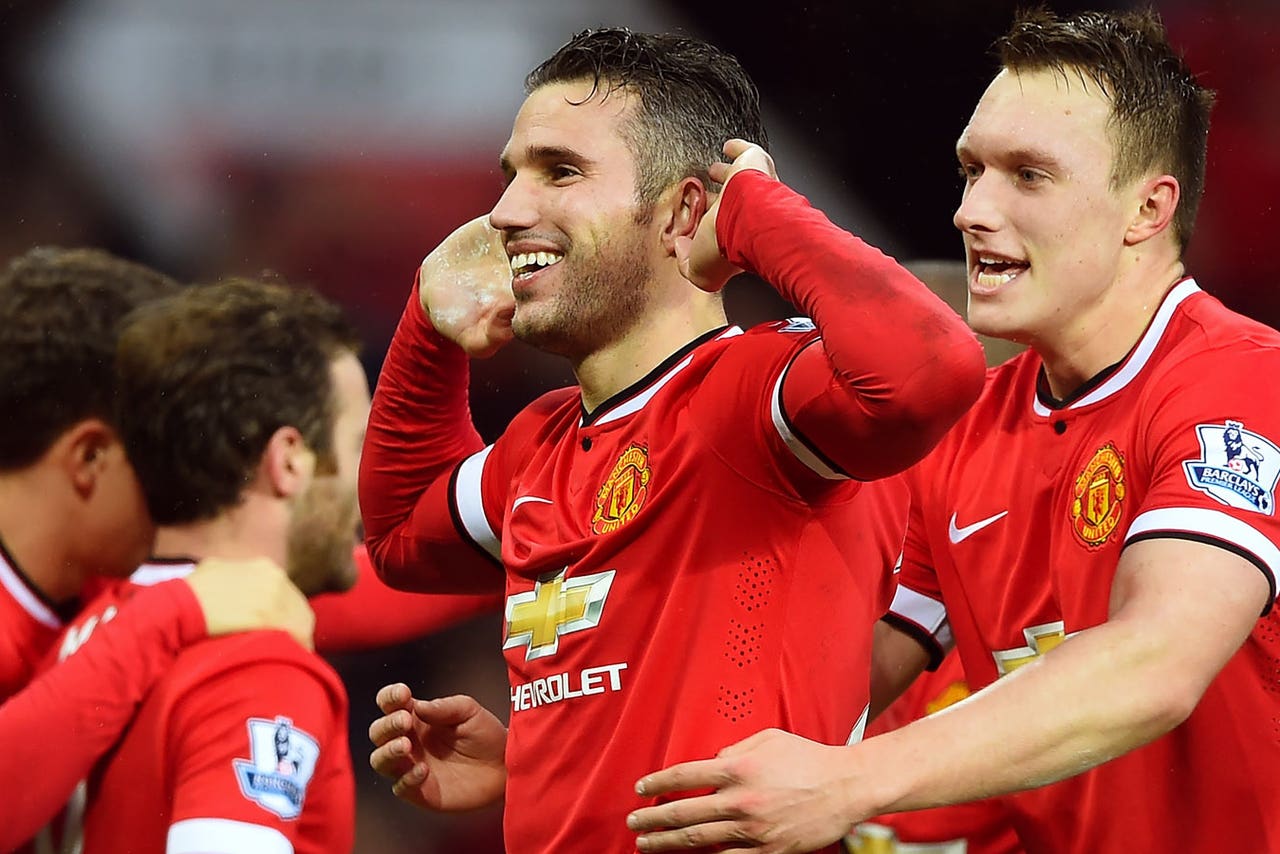 MANCHESTER, ENGLAND --
Six wins in a row for Manchester United, but as with the fifth win, this was a game in which the fact of the victory covered a far more complicated story after the Red Devils' earned a 3-0 win over Liverpool at Old Trafford on Sunday night.
Liverpool's struggles go on, but for long spells it was the better side. Once again David de Gea was instrumental in keeping United in the game and once again there was a sense that this was a United groping towards a way of playing.
"I thought we did enough to win the game," Rodgers told Sky Sports 1. "We created enough chances to win the game but we also made defensive mistakes. I think David de Gea was man of the match, that doesn't surprise me. I've seen him have four or five games like that."
Injuries, of course, have played their part -- 43 in Louis van Gaal's five months in charge -- preventing any sense of continuity developing for Manchester United. Yet there's also been an almost wilful inconsistency of team selection. The wildcard this time was the selection of the 19-year-old James Wilson to play at center-forward alongside Robin van Persie. Asked why he'd selected Wilson, van Gaal simply replied, "speed." That's not great news for Radamel Falcao, who was again  on the bench. In fact, of United's six summer signings, brought in for a total cost of $238 million, none started, four injured and two on the bench.
That van Gaal played with a back three was no great surprise, although there was a twist in that Wayne Rooney was used not behind the two front men but alongside Marouane Fellaini, with Juan Mata as the No. 10. The logic was presumably to use Rooney's muscle as extra protection but the deep role meant he was ideally positioned to take advantage when, after 12 minutes, Antonio Valencia nutmegged Joe Allen on the right and cut the ball back to the top of the box. Rooney, untended as he ran on to the pass, hit a powerful sidefoot past Brad Jones -- who had been preferred in goal to Simon Mignolet.
Just seconds earlier, de Gea had made a fine save with his body -- increasingly a specialty -- to keep out Raheem Sterling after he'd been played through by Adam Lallana. That coalition and the play of Philippe Coutinho -- for fouls on whom three United players were booked -- were two of the successes of Rodgers's unexpected switch to a back three, with Alberto Moreno and Jordan Henderson used as wing-backs, with Steven Gerrard and Allen at the back of midfield. The cover they were supposed to offer in front of the back three was almost non-existent for the goal; Allen had been dragged left, so he and Moreno ended up facing down Valencia, while there was nobody occupying the space Rooney surged into.
The goal aside, though, there was some encouragement for Liverpool; although flawed in both boxes, this was in some ways its best performance since the win over Tottenham back in August. De Gea made another characteristic save -- standing tall to push away a Sterling effort -- before halftime. But five minutes before the break, van Persie touched on Ashley Young's cross and Mata nodded in at the back post.
He was clearly offside -- the linesman presumably believed van Persie hadn't got a touch -- but the goal stood and Rodgers, after a half in which his team had played relatively well, was facing a 2-0 deficit, undone by some defensive laxity and an error from the officials. It said much for Liverpool's state of mind that nobody protested, as though its back line is so used to making mistakes that it simply assumed it must be at fault again.
United went 2-0 up at Arsenal having had one shot on target; it won 2-1 at Southampton on Monday having had just three shots in the game, its poorest tally since Opta began counting such things in 2003; here it was 2-0 up at halftime having had three shots, one of them offside. United has either become very clinical or very fortunate.
Mario Balotelli was introduced at halftime, a move that seemed a desperate last gamble. It was still to Sterling, though, that the chances fell; laid through by an underhit Evans backpass dithered and was denied by de Gea again. When Balotelli did finally get a clear sight of goal -- although there were plenty of speculative punts from long range as well -- de Gea made a startling save, pushing the ball onto the bar. He went on to make two other excellent saves from the Italian.
With Liverpool just threatening to exert some serious pressure, van Gaal withdrew Wilson for Ander Herrera, retuning Rooney to center-forward. Immediately he led a break and, although his ball to van Persie was cut out, Mata switched the ball to the Dutch forward who swept the ball in his seventh of the season as Jones, as he had done for Rooney's goal, went down far too early by seemingly trying to save a shot from Mata that never came.
United's rise continues, but again this was a win based on fine finishing and fine goalkeeping rather than any great sense of coherence.
"In spite of the goals, we gave a lot of chances away and we have to improve on that," van Gaal admitted after the win. "It was so easy playing in the second half, we had so much space, and nevertheless we gave the ball away. I cannot (explain) that, you will have to ask the players."
---