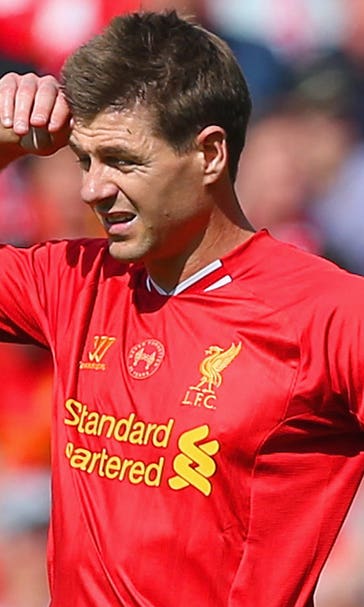 Liverpool skipper Gerrard to be offered new contract in summer
BY foxsports • May 3, 2014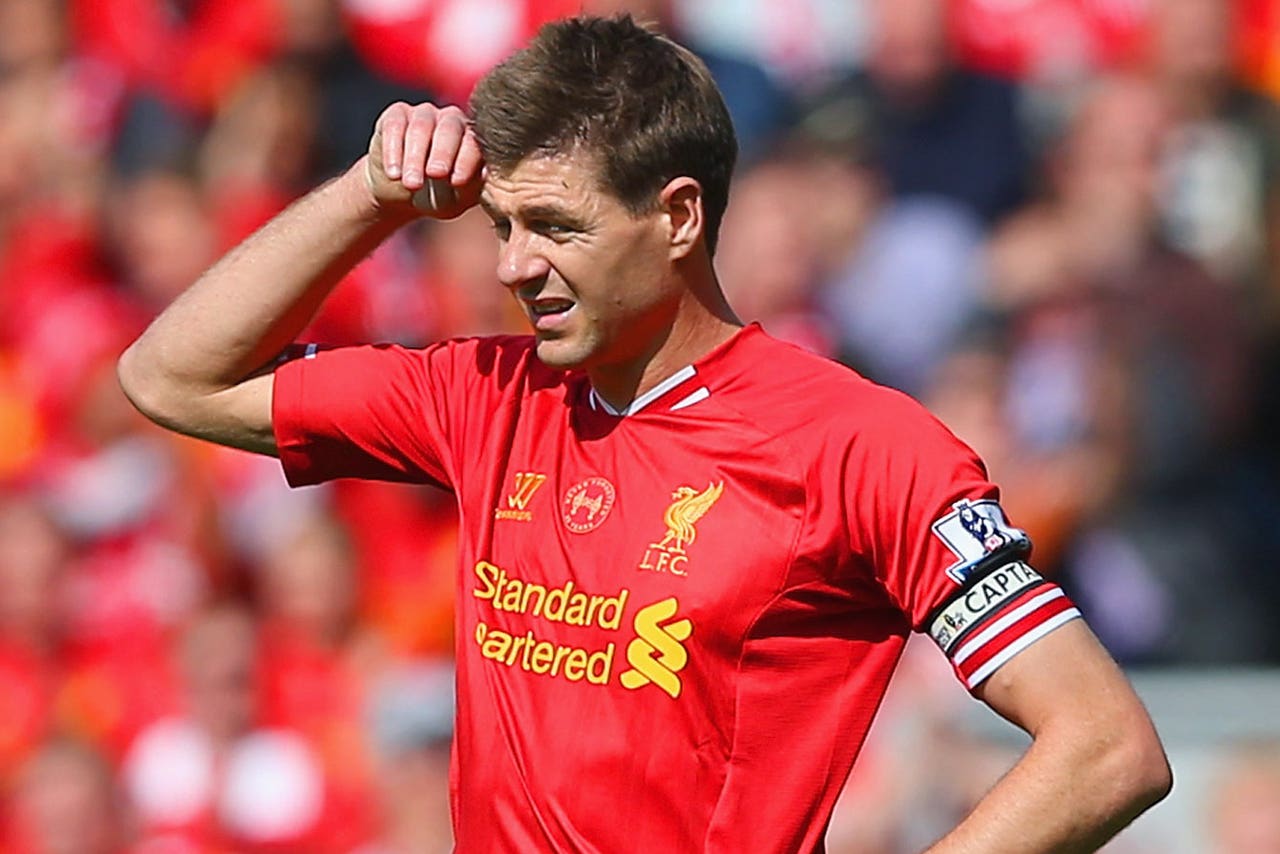 Liverpool manager Brendan Rodgers has confirmed that Steven Gerrard will be handed a contract extension at Anfield this summer.
The Liverpool skipper, who turns 34 later this month, has 12 months left on his current deal but the Anfield outfit are set to extend that by another season.
Gerrard has had an outstanding campaign for Rodgers and Liverpool, operating in a more defensive role.
And Rodgers is under no illusions that Gerrard deserves to have a new deal.
"Steven will be one we look to get a contract to in the summer," Rodgers told the Liverpool Echo. "With a year to go, it's something we will address.
"I believe Steven will play beyond 2015. He is a player who has really shown his qualities this season. Come the summer, he will still only be 34. Looking towards the future, I still think he's going to be a key part of our squad.
"He has dropped into a new position and played it seamlessly. His intelligence in the game is second to none. He is improving all the time. It's one where he has been brilliant for me as a captain and as a player this season and I would like that to continue.
"Most clubs, especially bigger clubs, recognise now that once a player gets over a certain age you have to look at a contract's duration. But for me Steven still has so much to offer and I really want him beside me here working on the field."
Rodgers says Gerrard will get over the slip in last week's clash with Chelsea, which enabled Demba Ba to open the scoring in their 2-0 win at Anfield - a result which put the destination of the title back into the hands of Manchester City.
"Everyone had empathy for Steven," Rodgers said. "The mistake obviously changed the course of the game and he was just unfortunate.
"Steven was hurting like we all were. Steven's quest is not for himself, it's more about the team and doing it for the supporters.
"This is a player who has picked himself up after disappointments many times over his career here at Liverpool and he will do it again. He has carried this club throughout his career.
"He's a real good man and I have just reinforced to Steven this week what an influential player he is for our team. There is no blame attached to him because he has been instrumental in where we are to this day and he will continue to be in the coming years.
"Steven has been brilliant on the training field this week. He has narrowed his focus like the team has and now we're looking to playing Crystal Palace."
---