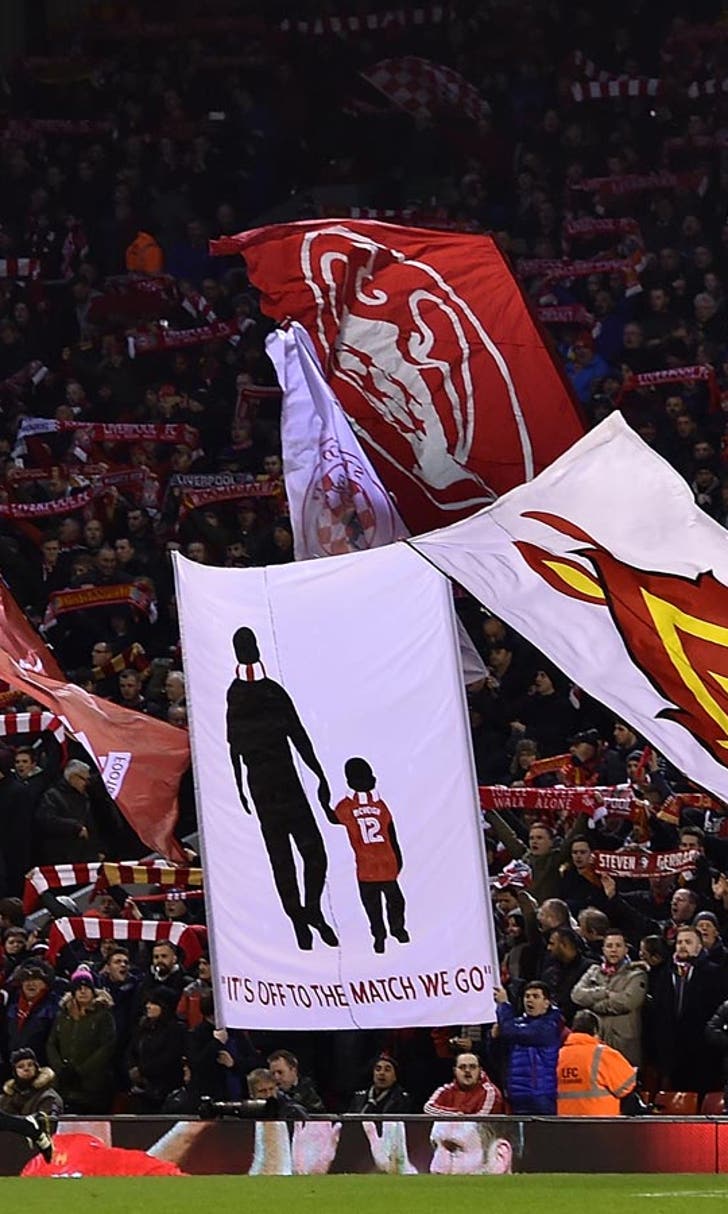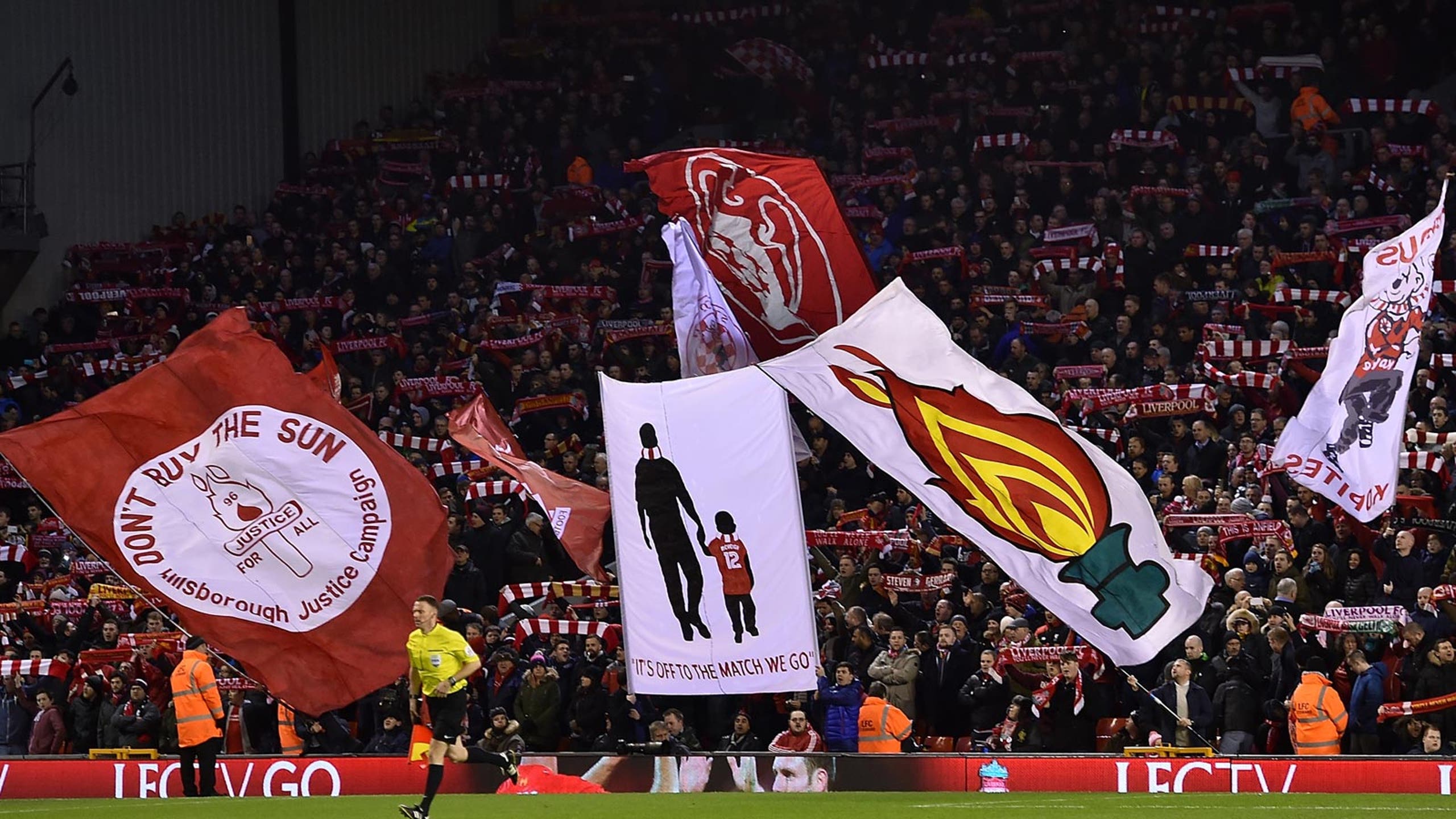 Liverpool fans urged to walk out in ticket-price protest
BY foxsports • February 5, 2016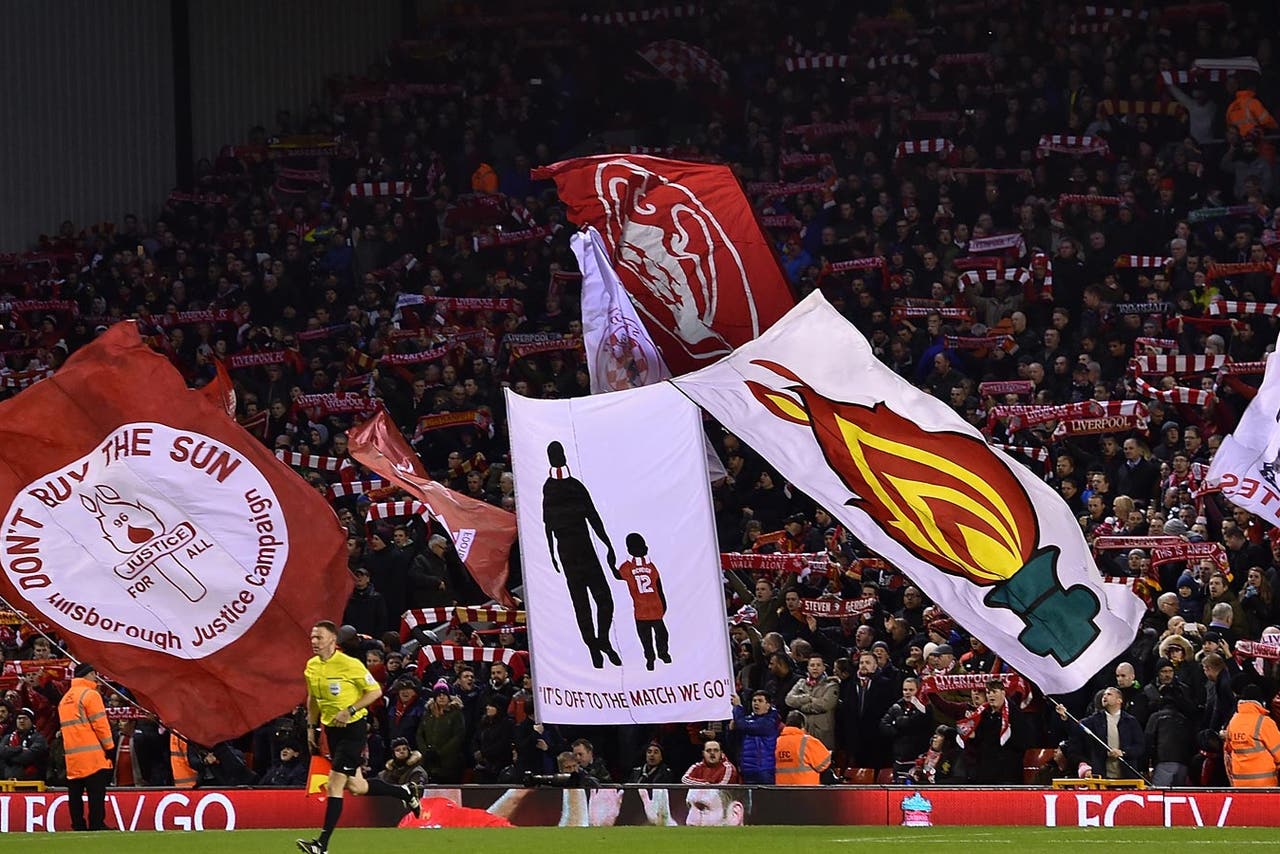 Liverpool supporters' groups are threatening the first walkout in the club's history over ticket price hikes on Saturday.
Two leading groups have called for supporters to exit the stadium in the 77th minute of Saturday's Premier League game with Sunderland.
They are unhappy with season ticket price rises next season.
Spirit of Shankly and Spion Kop 1906 have called for the walkout after the club announced that the most expensive ticket in the Main Stand at Anfield will rise from £59 ($86) to £77 ($112).
Liverpool also announced this week that some season tickets for the 2016/17 campaign would be priced at more than £1,000 ($1,455) for the first time.
A group representing fans' interests has been in talks with the club over ticket prices for more than a year and expressed disappointment earlier this week at Liverpool's failure "to lead in a fairer approach to ticket prices".
Spion Kop 1906 tweeted: "LFC thinks it's acceptable to make more money than ever before from supporters... Let's make sure the owners know this is unacceptable.
"On 77 minutes, leave your seat and walk out."
Spion Kop 1906's idea has been backed by fellow fans' group Spirit of Shankly, who on Tuesday said it was "extremely disappointed" with the "unfair and unnecessary" prices.
The new pricing structure will also see the cost of the most expensive season ticket price rise to £1,029 ($1,497). The lowest will cost £685 ($997).
Liverpool say 64 per cent of prices will freeze or decrease, with 45 per cent of match-day tickets also seeing a reduction.
Tuesday's announcement from the club followed a 13-month consultation process, which the Spirit of Shankly group was involved in.
Liverpool chief executive Ian Ayre has defended the price changes, saying: ''We always carefully consider ticket pricing to ensure the long-term sustainability and competitiveness of the club while listening to the views of our match-going fans to understand the priorities around accessibility and affordability.
''The redevelopment of our Main Stand and increased capacity has given us flexibility to freeze or reduce more than half of all tickets across the stadium which is reflected in our longer-term plan to give fans more choice on what price they pay to attend a game.
''We recognise the incredible importance of ticket pricing to our match-going fans and we take the responsibility very seriously in determining pricing at Anfield.''
The redeveloped Main Stand will accommodate 8,500 new seats, half of which will be allocated to corporate hospitality.
Press Association material was used in this report
---
---