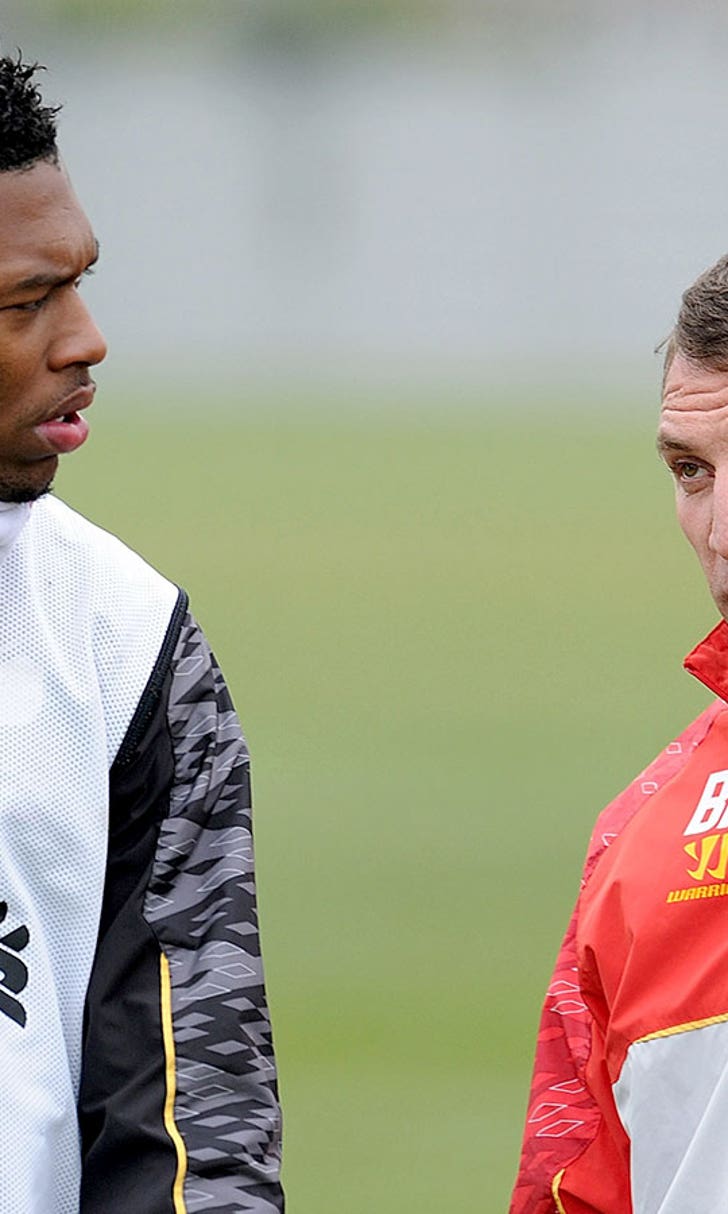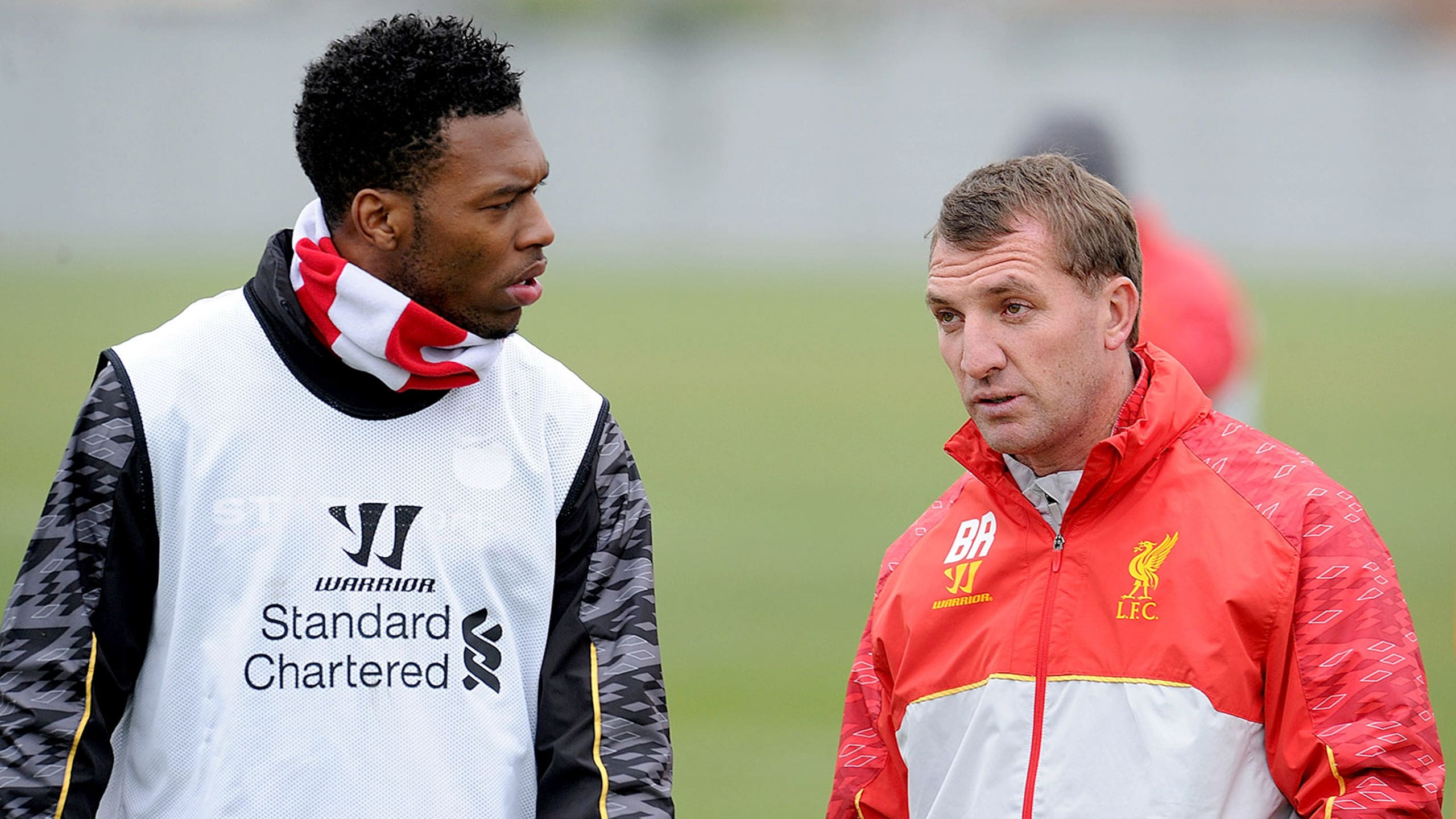 Liverpool confirm Sturridge injury, ruled out until new year
BY foxsports • November 21, 2014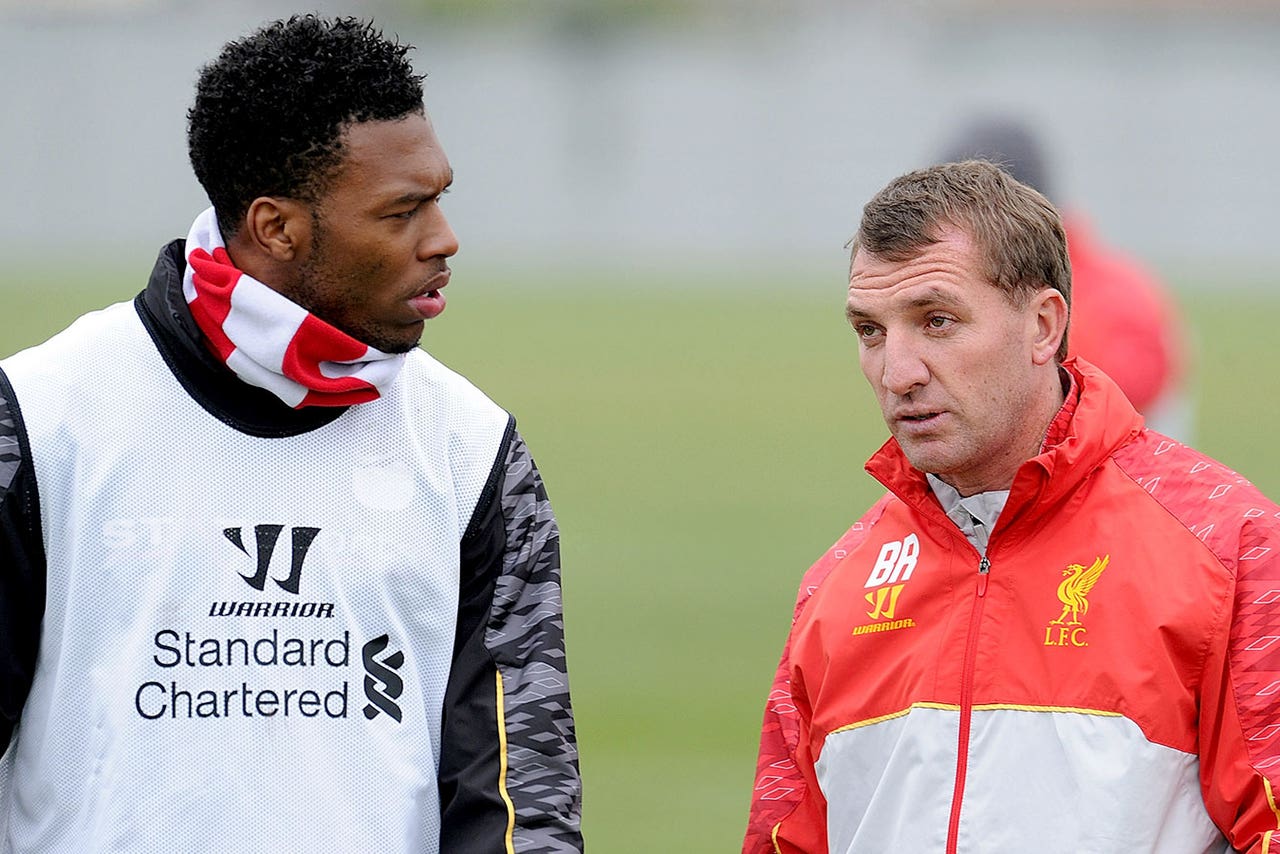 Liverpool manager Brendan Rodgers has confirmed striker Daniel Sturridge will not play until the new year.
And Rodgers admits the time has come for the club to take a long-term view on the treatment they give to a the thigh problem which has restricted the England man's career. Sturridge has suffered nine separate but similar injuries to the same thigh and Rodgers says the issues may be genetic – the striker's father and two uncles, Dean and Simon, both ex-professionals, suffered with similar injuries.
Rodgers admits the club will now use the next couple of months to explore every avenue in an attempt to find a solution to the problem but the manager absolved the player of any blame.
"It is extremely unfair. He has just been extremely unfortunate," he said. "The last time he played was August 31 and he is a player who does not want to be out for this length of time. There is no-one more frustrated than him at this present time. I spoke to him today and he was as down as I have seen anyone in terms of not being able to help the team.
He added: "I think now is the time for him and us to go away to see what more we can do to get him onto the pitch consistently. He is world-class talent but he can only fulfill that if he is playing games - but there is no-one who wants that more than Daniel; he wants to be working and playing.
"We need to look to find the answers to allow him over a consistent period of time to perform here at Liverpool. Daniel has had up to nine injuries on that same thigh over a period time, not just over the last six or seven months. We have to look across his time as a young player and see where we can find ways to get him out there playing."
While the club's medical staff will look deeply into the problem it is likely Liverpool will also explore external specialist advice to get to the root of the cause.
"There are many different ways of dealing with players. I am very proud of my medical and sports science team here - we have shown our ability to get players on to the field is second to none," added Rodgers. "Unfortunately for the likes of Daniel over a number of years he has been unable to have that fitness that is going to allow him to play a consecutive number of games.
"There are maybe cases due to a player's make-up genetically where it can be difficult. Hopefully in this adverse moment we can find a way that allows a program over a period of time that allows him to play and train. With him being out we need to refocus on the players who are fit and available. We can't cry about it, we just need to work really hard as a team with the players who are fit and look to get results."
Rodgers dismissed speculation he could recall Belgium international Divock Origi from his season-long loan spell at Lille as that was a prerequisite of the $15 million deal they struck with the French club in the summer.
For that to change the Ligue 1 side would have to concede to a new agreement, with Liverpool having to pay considerable compensation, and they have shown no appetite to entertain such an option.
"I don't think there is any chance. It was never the case," said Rodgers. "When he was signed - and there was no discussion - it was one where he had to stay at Lille. I've seen reports saying he may come back early but that was never the case - one of the reasons we were able to sign the player was that he stayed there all season. As far as I am concerned that is still the case."
That means there is extra pressure on Mario Balotelli, who will be assessed over the next 48 hours to see whether he has fully recovered from the hamstring injury which forced him to leave international duty with Italy early. Balotelli is yet to score a Premier League goal since his £16million move from AC Milan.
However, the misfiring Italian may at last be close to getting the extra support he needs up front after Rodgers confirmed fellow summer signing Rickie Lambert was due for more action in the coming weeks.
"A lot of the focus this season has been on players who are injured and a player who is no longer here (Luis Suarez)," he said. "I need to ensure my time is devoted to the players who are fit and available. Rickie will get an opportunity now - we have so many games in an exciting period and he will feature in those heavily."
---