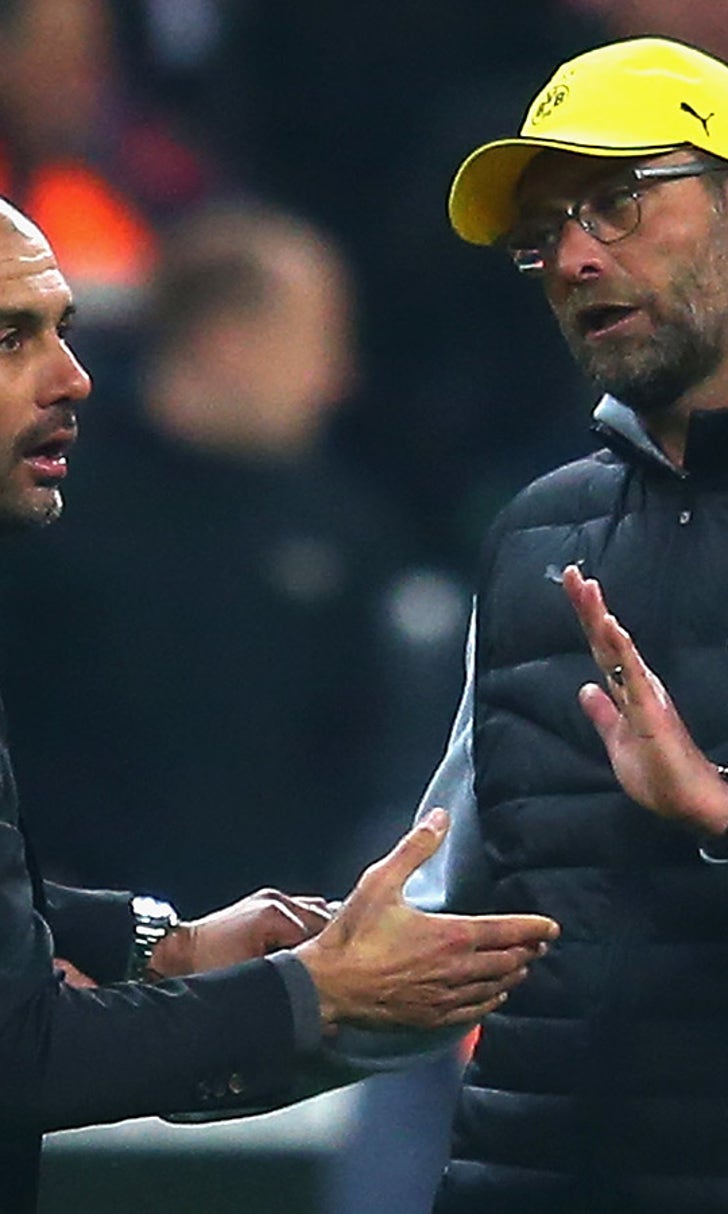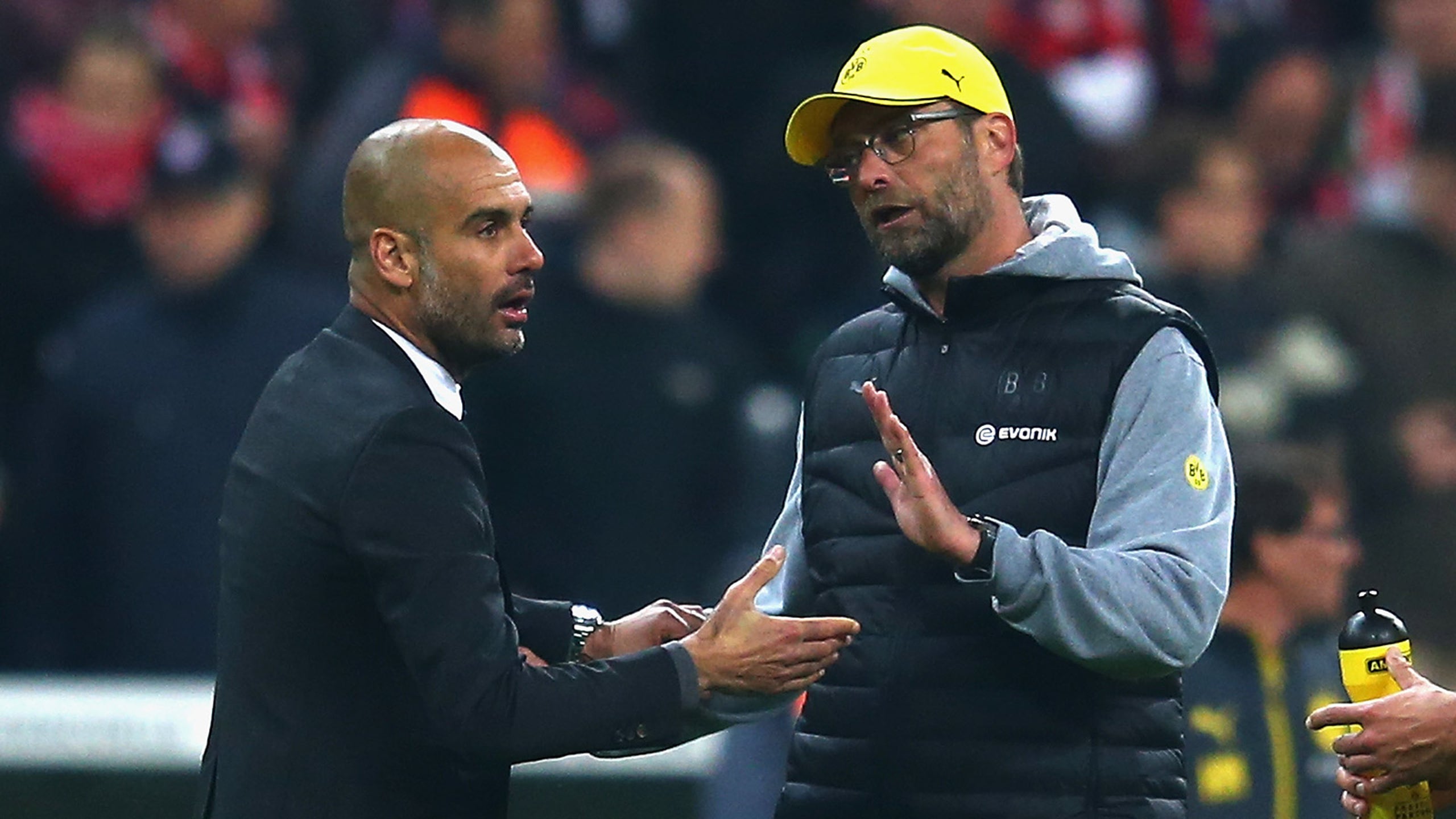 Klopp warns Guardiola that English soccer may surprise him
BY foxsports • January 11, 2016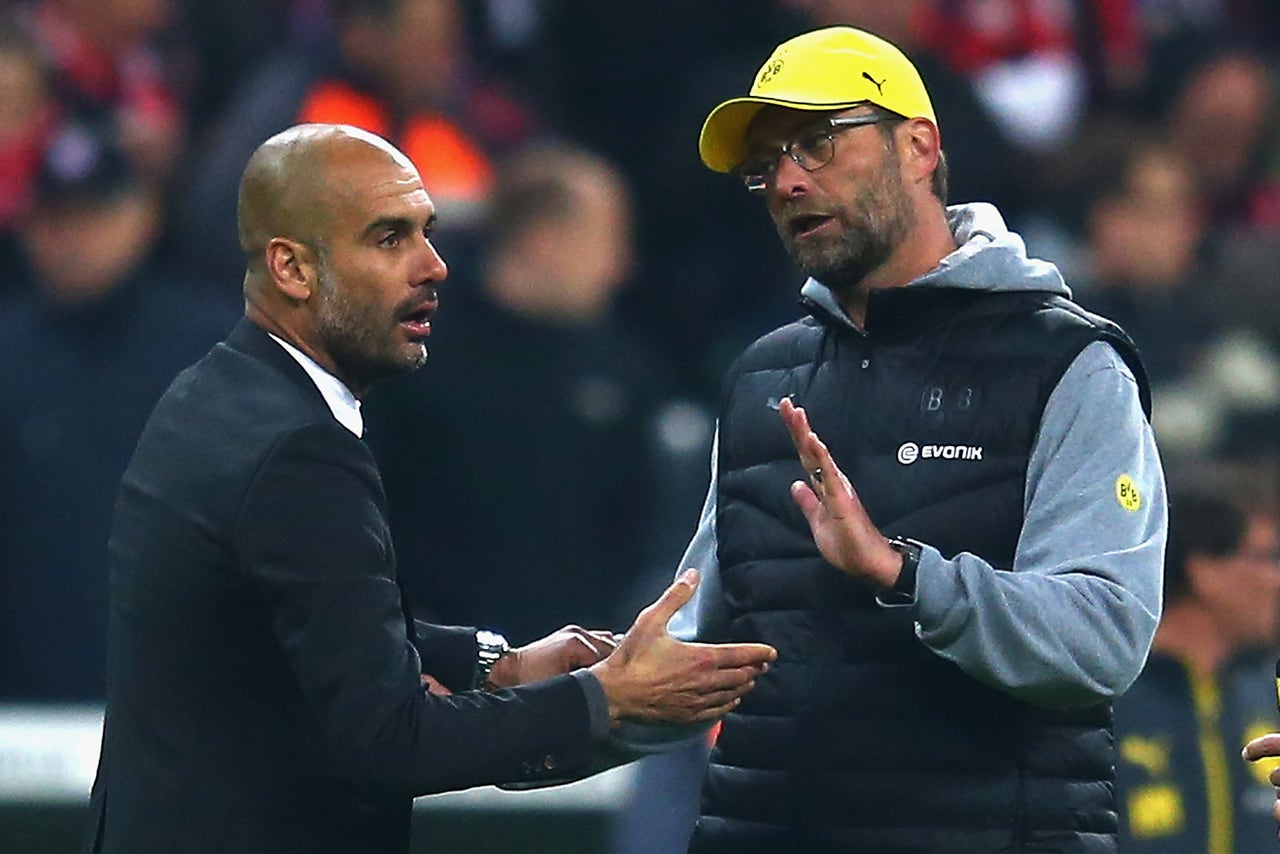 Liverpool manager Jurgen Klopp has warned Pep Guardiola he could be in for a shock if he comes to manage in the Premier League.
Guardiola has confirmed he will leave his current role as Bayern Munich head coach at the end of the season, with the former Barcelona coach reportedly linked with moves to a number of Premier League clubs, including Manchester City and Manchester United.
But Klopp believes the volume of matches in England may come as a surprise to Guardiola.
The Reds boss admits he did not even realize cup matches in England went to replays with his injury-hit side scheduled to face Arsenal on Wednesday and Manchester United on Sunday in key Premier League contests, before they take on Exeter in an FA Cup third round replay three days later.
"Pep is so experienced," said Klopp. "I'm sure he will buy a few players and have a good team, have 35 players or whatever.
"The number of games is the biggest difference. When I came here, I didn't know there were two rounds in the semi-final of the Capital One Cup.
"I had people in Germany, saying 'yeah, you're in the final again'. Idiots!
"In Germany, when you tell people about the FA Cup that if you draw you play again, they say 'what?'. Here, you have penalties and extra time, but only after the second game.
"That's the thing, it's the number of games - football, football, football."
Jordon Ibe became the 13th victim of the club's current injury crisis after suffering a hamstring strain in the Capital One Cup semi-final, first leg victory over Stoke.
Ibe is one of seven Liverpool players currently ruled out due to hamstring problems and the former Borussia Dortmund manager admits he is used to having a winter break in matches to help injured players regain fitness.
"I have had a similar situation before with injuries, but with the winter break, they come back," he added.
"What I can say about here is very positive, great country, great people, the food is much better than everybody said. Okay, the weather is not great - like everyone said."
---
---