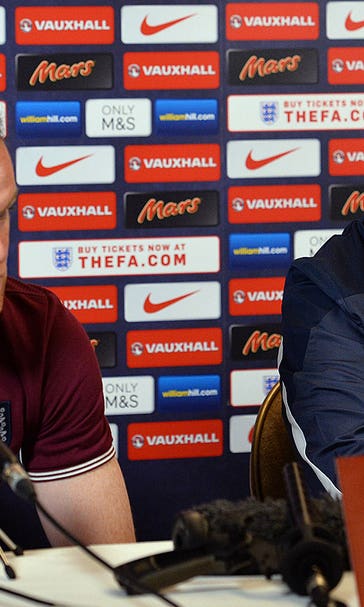 Kane impresses England captain Rooney ahead of Lithuania game
BY foxsports • March 26, 2015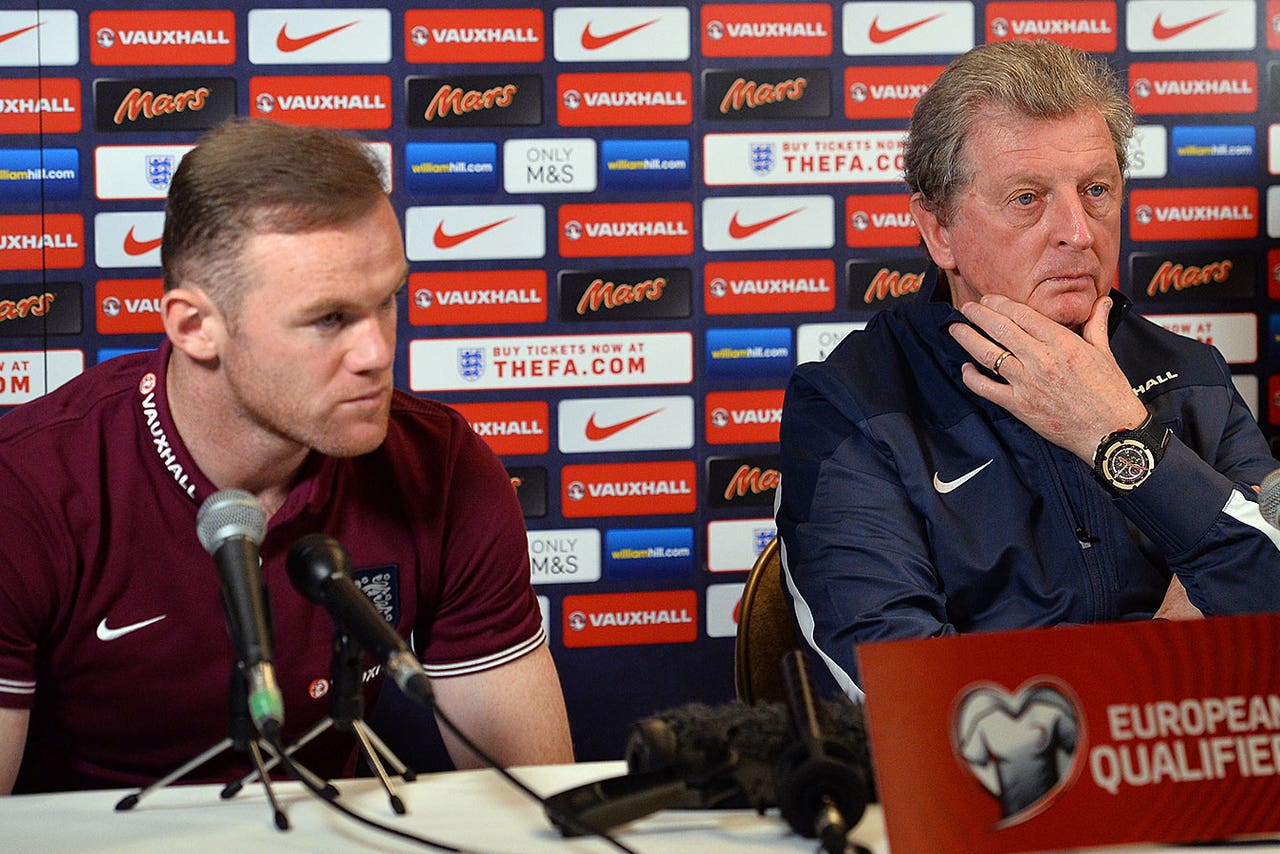 Wayne Rooney has been impressed by Harry Kane's "sizzling form" but is wary that too much pressure may be mounting on the uncapped England striker.
Having started the season down the pecking order at Tottenham, the 21-year-old forward is now on the cusp of his senior debut for the national team.
Kane's incredible 29-goal haul in all competitions has captured the public's imagination and led to calls for him to start alongside Rooney in Friday's Euro 2016 qualifier against Lithuania (live on FOX Sports 2, Friday, from 3.30pm ET).
Roy Hodgson was not giving much away on the eve of the match, although both he and the England captain have been impressed by what they have seen of Kane.
"It is great to see a young English striker come through, scoring goals," Rooney said. "He is working hard for the team.
"He was scoring goals earlier in the season in the Europa League and not starting in the Premier League.
"Then he got his chance in the Premier League and he has taken it with both hands.
"I hope it continues because he is in sizzling form at the minute."
Rooney has been impressed by Kane in their two training sessions to date, highlighting his ability and maturity.
The latter attribute is particularly important given the expectation is ratcheting up week by week - pressure Rooney knows all about.
"He hasn't played a full season in the Premier League yet, although he is doing really well," Rooney said.
"I think we have to, you know, give him room to breathe, really, rather than smothering him and demanding a lot of him at an early age when he hasn't played for England yet.
"He is still in his first season in the Premier League, so I think we should give him time, let him continue doing what he is doing. I think that is the best way to get the best out of him."
Whether Kane's debut comes against Lithuania or in next week's friendly against Italy, his first run out may well be overshadowed by Rooney's exploits.
The 29-year-old is just three shy of Sir Bobby Charlton's record 49-goal haul for the Three Lions and a place in the history books.
"Of course I am aware of it, but if it happens then that's great," Rooney said.
"But the main aim for me is focusing on the game on Friday night, trying to help us get three more points in this group and get us a step closer to France next year.
"But, of course, it is there, it is within touching distance now and if it happens then I will be really pleased."
Rooney will certainly fancy his chances of adding to his tally against a Lithuania side sat 94th in FIFA's world rankings.
Few expect England to fail to make it five successive Group E wins at Wembley, but Rooney insists complacency will not be an issue.
"I don't think I need to address that," he said. "I think that's been addressed by the manager.
"We're a young squad, we're hungry to win, to do well. There's places up for grabs so everyone who starts the game on Friday night, they know they have to perform to stay in the team.
"I don't think there will be any complacency from us."
England have no fresh injury concerns heading into the Lithuania match, although some players may return to their clubs before the trip to Turin.
Liverpool's Raheem Sterling is amongst those, as is Manchester City midfielder James Milner, Hodgson revealed.
"We haven't decided upon that yet," the England manager said. "Raheem is an obvious case, there's another one with James Milner, who's been playing for quite a long while now with a knee problem.
"Both of them have done well in training this week, they played through it just like they have been played through it with their clubs but there are people, those are two examples, that we're going to have a serious look at.
"In Raheem's case, in particular, I think he needs some specific treatment and, who knows, the wise thing might be to let him go and give someone else a chance."
---