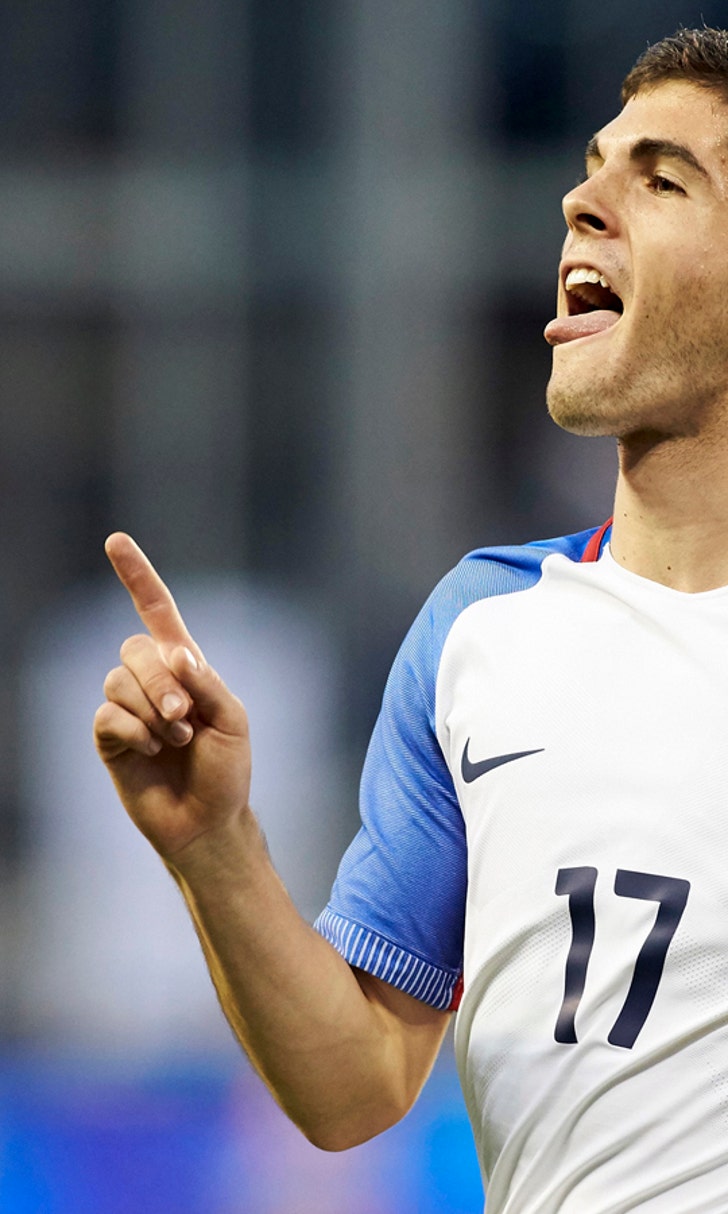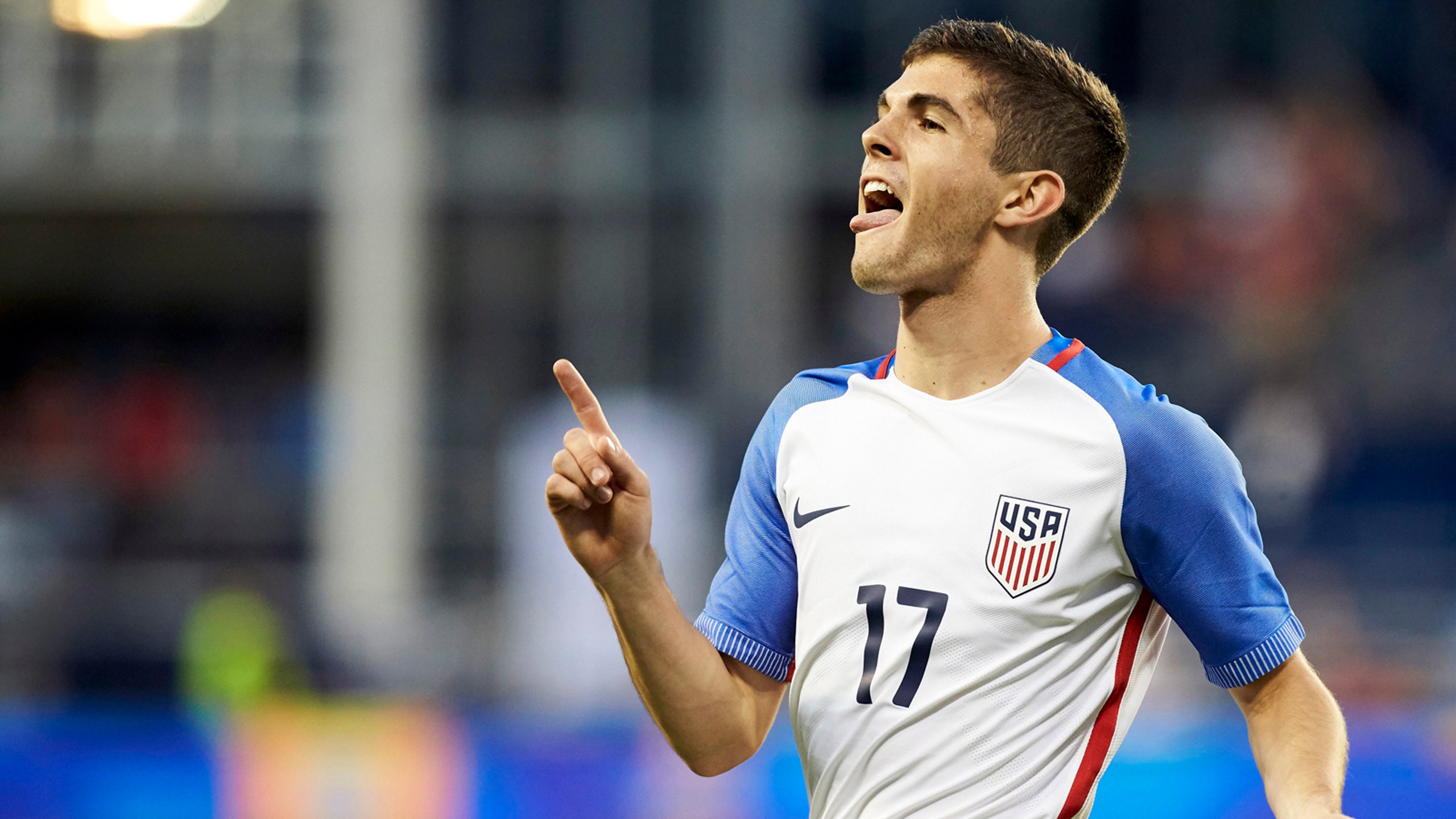 Jurgen Klinsmann isn't ready to start Christian Pulisic -- but should he be?
BY foxsports • November 15, 2016
Christian Pulisic may be one of the most exciting young prospects coming up through the U.S. national team, but coach Jurgen Klinsmann isn't ready to start the teenager just yet.
In every appearance the attacking midfielder has made, it's been off the bench, including on Friday, when he scored twice and had an assist in 24 minutes against St. Vincent & the Grenadines in World Cup qualifying. After the match, Klinsmann suggested that doing well off the bench does not necessarily mean a player is ready to start.
"To start a game in World Cup qualifiers, with things on the line, is tricky," Klinsmann said when asked about Pulisic starting. "You think about who you want to start, who grinds their opponent, who gets their opponent tired, who makes the physical plays? Coming off the bench when a game is pretty much decided is nice. Maybe you can add another (goal) and he did."
"But there's a big difference," Klinsmann continued. "It's a big difference to start a game or to come off the bench. Both are very important, but we'll bring him along and when we feel like this is a good opportunity, we'll do it."
At 17 years and 350 days old, Pulisic is definitely still developing as a player. He has just seven caps with the USMNT and three international goals, thanks to his brace on Friday. But Pulisic is also an example of an American prospect doing exactly what Klinsmann wants: aiming high and plying his trade with Borussia Dortmund in Germany. BVB's season just started and Pulisic did not feature in their opener, but last year he made the jump from their U19 squad to the first team, getting nine appearances and two goals in the Bundesliga.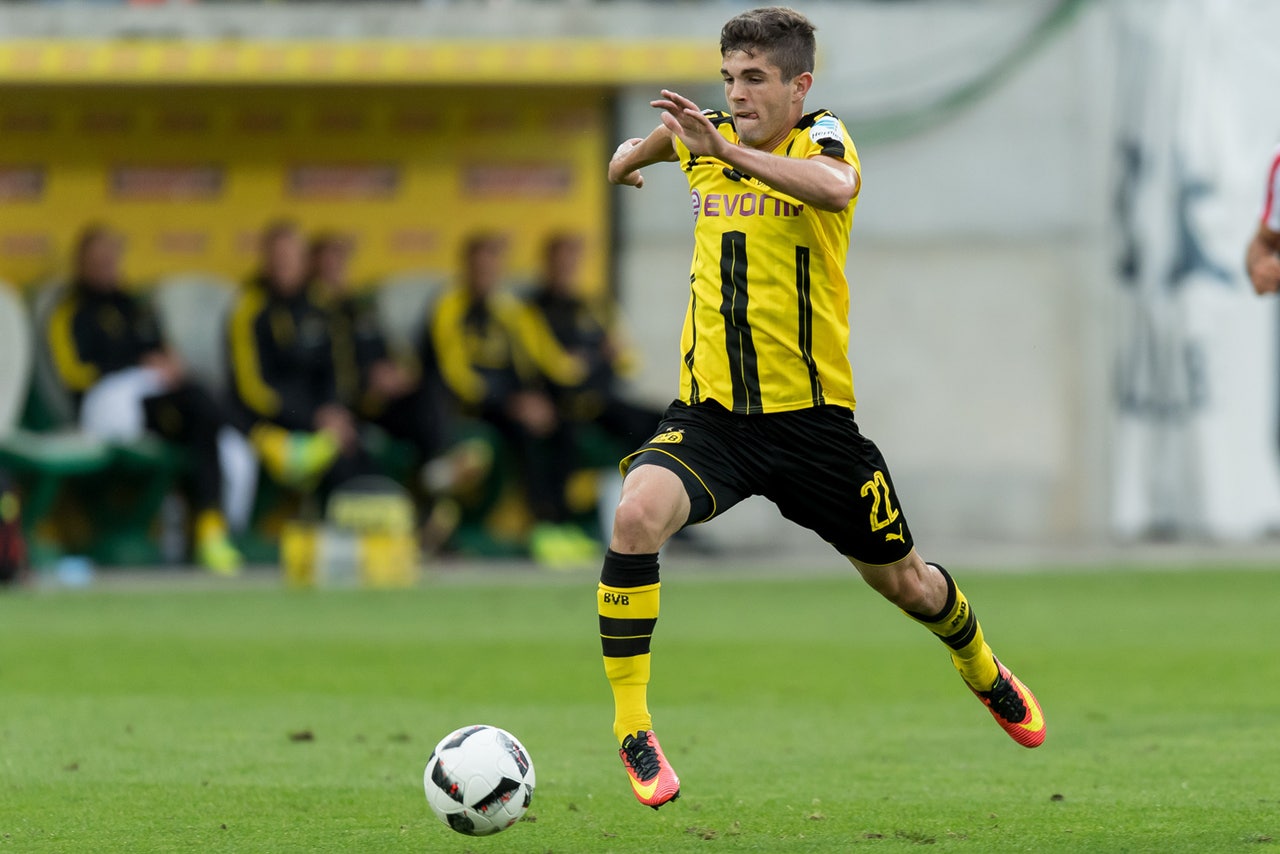 (Photo by TF-Images/Getty Images)
That alone may warrant at least a chance at starting sometime soon for the USMNT. After all, Pulisic has shown off the bench for the USMNT that he is a creative, dynamic player who has a good sense of how plays are developing around him -- and he has shown the same with BVB, one of the most intense playing environments that club soccer has to offer. Klinsmann wants proactive attacking soccer and Pulisic is a player who can actually help deliver it and help shape the USMNT's still-missing attacking identity.
The youngster said he hasn't gotten any indication from Klinsmann on when his chance to start will come.
"He just tells me to keep going," Pulisic said on Friday. "If the moment comes, it comes, but I'm just really excited to get any minutes I can right now with this team."
Klinsmann's reluctance to start the soon-to-be 18-year-old makes sense though, at least for right now. If there's one thing that was notable about Klinsmann's starting line-up against St. Vincent & the Grenadines, a soft opponent if there ever was one, it's that Klinsmann chose a largely non-experimental line-up of proven players in a proven formation. In other words, Klinsmann took Friday's match seriously and didn't underestimate the opponent, avoiding a potential disaster like the USMNT's loss to Guatemala in qualifying earlier this year. For a coach that has been criticized so often for his relentless tinkering and squad rotation, Klinsmann's game management left little to complain about.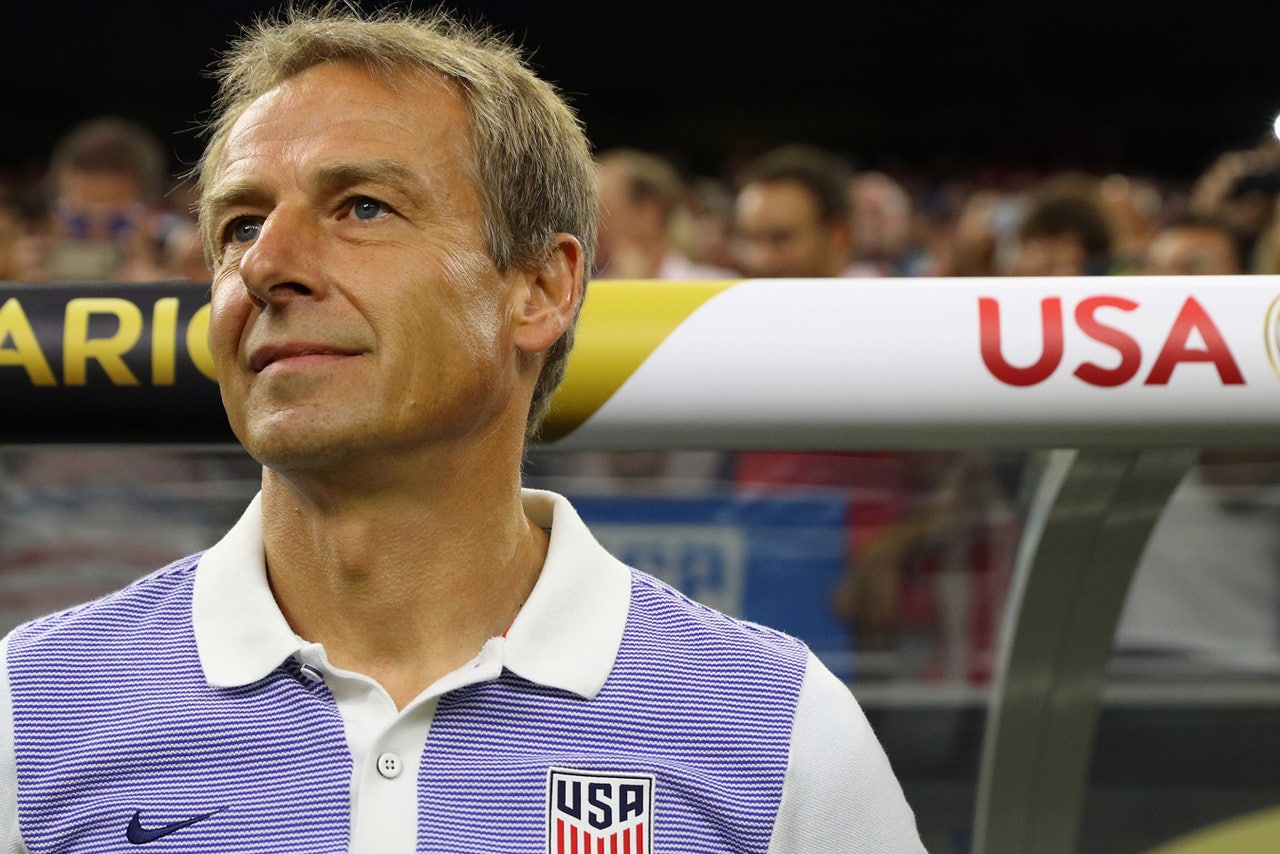 (Photo by Scott Halleran/Getty Images)
Pulisic's time to start for the national team will surely come sooner rather than later, but on Friday, Klinsmann hinted that he wants to see Pulisic get more regular minutes for BVB, which could be a battle, before starting the youngster. He also pointed out that Pulisic still hasn't fully transitioned out of the club preseason and, if Pulisic couldn't go 90 minutes, that would force the use of a substitute. That's fair from a game management standpoint and doesn't detract from Pulisic's excellent skillset, such as his speed to get in behind back lines and his quick decision-making on passes to break up defenses.
But if Pulisic keeps having performances like he did on Friday, Klinsmann will surely take the plunge soon. After all, during Copa America, Pulisic was one of the lone bright spots in an awful match against Argentina where the Americans had pretty much nothing going forward. Add his good performances with a lack of depth on the wings for the USMNT and it's only a matter of time.
He may not start on Tuesday, when the USMNT finishes this round of World Cup qualifying before entering the Hex (8pm ET on FS1), but fans should rest assured that Pulisic will be a starter soon enough.
MORE FROM FOX SOCCER:
---
---