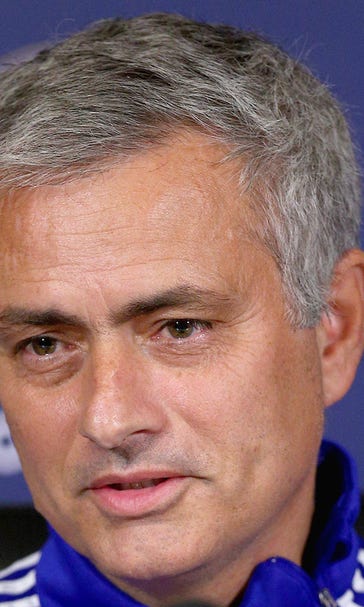 Jose Mourinho refuses to comment over his future as Chelsea boss
October 30, 2015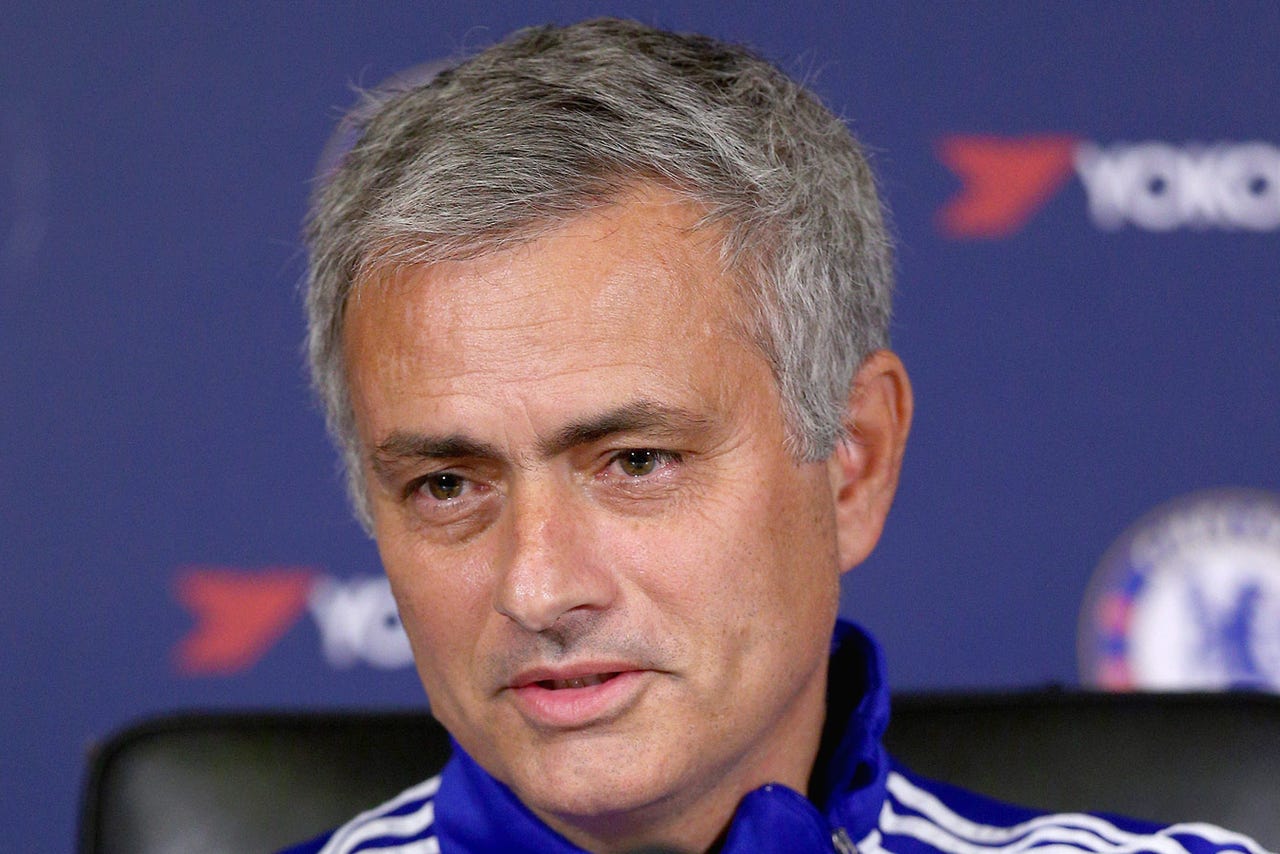 Jose Mourinho refused to comment on whether he has received reassurances from Chelsea's board and owner Roman Abramovich over his future as manager.
Mourinho was subject of the first managerial vote of confidence of Abramovich's 12-year ownership on October 5, and Chelsea have won just one of four matches since ahead of Saturday's clash with Liverpool. Chelsea, the defending Premier League champions, enter this weekend's fixtures 15th in the table after losing half of their 10 games, including last Saturday at West Ham, while their Capital One Cup defence ended at Stoke on Tuesday.
Asked whether he had been given assurances over his position, Mourinho, who in August signed a four-year contract extension until June 2019, said: "I don't have to tell you." Abramovich has previously axed managers when Chelsea's place in the Premier League's top four and qualification for the Champions League the following season had been in doubt. Asked if he can guarantee Chelsea a place in Europe's elite competition next term, Mourinho said: "I cannot promise."
He then pointed to the failure of Manchester United and Liverpool to qualify for the Champions League in recent seasons. Mourinho added: "Chelsea is a big club. It's the club that I choose to come (to). It's a club I live in a very specific way every day. Liverpool is a big club, Man United is a super big club. Last season Liverpool win nothing and didn't qualify for the Champions League. Two years ago Man United didn't qualify for the Champions League - not even Europa League - and won nothing. They are still a monster club, but that's football."
Mourinho declined to comment on two disciplinary matters hanging over him. The 52-year-old Portuguese had until Thursday at 6pm to respond to a misconduct charge relating to his half-time dismissal by referee Jonathan Moss at West Ham.
Mourinho expects his appeal against a $77,000 fine and suspended one-match stadium ban for comments made about referee Robert Madley following the October 3 loss to Southampton to be heard on Friday. "I think so," he said. "Not optimistic, not pessimistic - just wait."
Mourinho has consistently stated since his return in June 2013 that finishing in the top four had to be the priority in a competitive league. But in referring to the examples of United and Liverpool, Mourinho neglected to say that both sides changed their managers.
David Moyes was replaced by Louis van Gaal at United and Brendan Rodgers at Liverpool by Jurgen Klopp, who will be in the visiting dugout at Stamford Bridge on Saturday.
Asked about the changes in Liverpool since Klopp succeeded Rodgers earlier this month, Mourinho said: "I think everything is the same. Changed some details, obviously, in their tactical approach to matches. But this is the nature of the game, especially when you are thinking and speaking about two top managers. When you change a top manager for an ordinary one... when you change a top one to another top one, the level is high, they know what to do, it's just a little bit of difference to the way both think about football."
Mourinho was asked about Klopp's challenging campaign at Borussia Dortmund - when the German side started poorly in the Bundesliga last term before qualifying for Europe - and whether there were parallels with Chelsea this season. He declined to discuss it.
Chelsea also refused to comment on former first-team doctor Eva Carneiro's lawyers serving notice on the club that she intends to seek a claim for constructive dismissal. A Chelsea spokesman said: "We're not aware that we've received any paperwork. It's an internal staffing matter, so we won't comment."
The incident which sparked the Carneiro controversy happened in the opening-day draw with Swansea, when Chelsea began their title defence. Chelsea sealed the trophy prior to the most recent Liverpool clash, at Stamford Bridge in May, when the Reds afforded their hosts a guard of honour. The Blues had in January beaten the Reds in a feisty Capital One Cup encounter, when Diego Costa was adjudged to have trodden deliberately on Emre Can and received a retrospective three-match ban.
Mourinho was unhappy with the media for highlighting the incident - something which still rankles. He said: "You are saying the game was fantastic, but after the game was not so fantastic. Hopefully we don't have more of the same." Costa (ribs) and Pedro (undisclosed) will undergo late fitness tests to determine if the pair will play on Saturday, while midfielder Nemanja Matic is available after a one-match suspension for his dismissal at West Ham.
---
---