Jerry Jones on Tony Romo: 'We need him back under center'
Published
Nov. 3, 2015 11:32 a.m. ET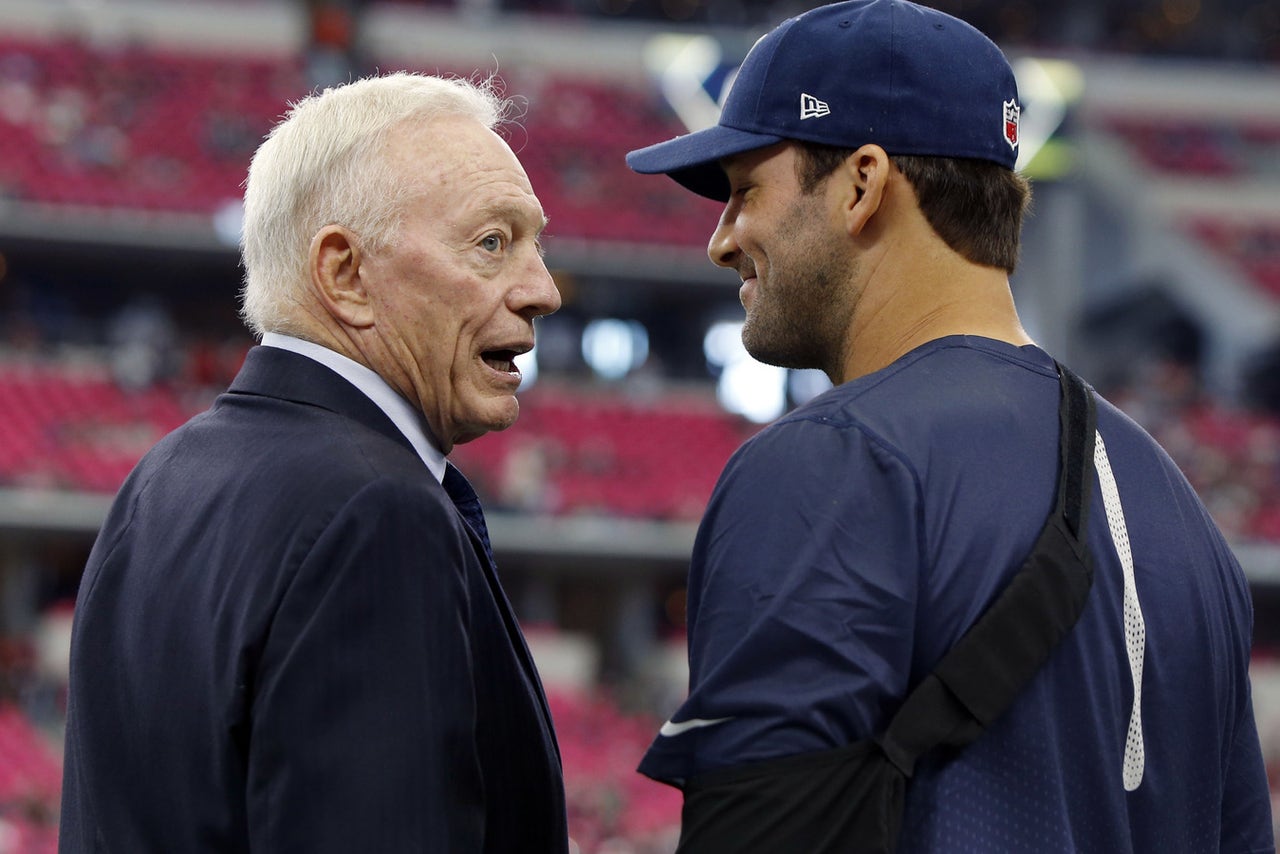 By Jason Rowan
Dallas Cowboys owner Jerry Jones stated the obvious when he acknowledged his 2-5 team desperately needs Tony Romo back running the offense as soon as the quarterback can return.
Jones has watched the Cowboys drop five straight games since Romo's injury and was asked if he has an even better appreciation for the quarterback's talents after watching an ineffective Brandon Weeden and an inept Matt Cassel take turns failing to provide stability at the position. In perhaps an attempt at gallows humor Jones joked that he was hoping there would be some kind of  quarterback controversy awaiting Romo upon his return. It obviously did not pan out in that manner.
"But let's all smile on that one so that we don't get that seriously going across the [ticker]," he said on 105.3 The Fan Tuesday, via The Dallas Morning News. "The whole point is, let's not worry about the quarterback controversy, we need him back under center."
Romo suffered a broken collarbone in a Sept 20 game against the Philadelphia Eagles. The Cowboys then placed him on the injured reserve/designated to return list, meaning he isn't eligible to return until Nov. 18. Given the timetable set forward, the first game Romo could play in is a Nov. 22 showdown with the Miami Dolphins. Romo can return to practice, though, on Wednesday.
Cowboys head coach Jason Garrett last week said Romo has "made progress" in his recovery and indicated Monday that he fully expects the quarterback to practice this week, albeit on a limited basis.
Jones, meanwhile, indicated Romo is "going to be mentally ready" when the time arrives for him to return to the field, saying there's no reason to expect Romo not to be in the lineup in the first game in which he's eligible to return.
"No. There's no reason," he said. "He's really doing well. You'd like to say ahead of schedule but who knows about that? But still, I know of no reason he won't be playing at that time."
The only question is if it will even matter at that point in the season or if the Cowboys will have played themselves out of playoff contention by that point.
More from Sportress of Blogitude:
---
---