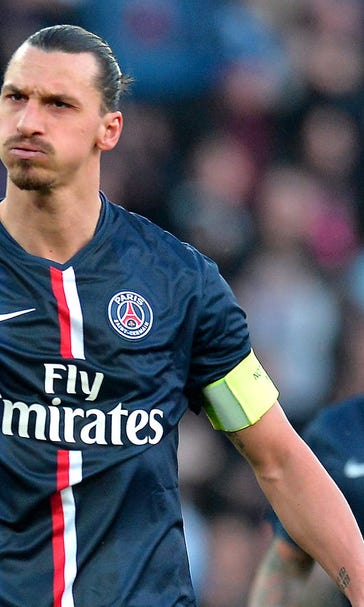 Ibrahimovic says he is unmoved after heavy criticism in France
BY foxsports • March 25, 2015
STOCKHOLM --
The ''turbulence'' in France following his rant against a referee hasn't affected Zlatan Ibrahimovic.
French politicians and journalists criticized the Paris Saint-Germain striker this month for using an expletive to describe France as he lashed out against the refereeing in his team's 3-2 loss at Bordeaux.
''Everything that's happening in France ... this turbulence, panic, for me it is normal,'' Ibrahimovic said Wednesday. ''There are no problems, believe me.''
Speaking to reporters in Stockholm ahead of a European Championship qualifier against Moldova, Ibrahimovic said he only cares about the opinions of people who are close to him.
''All the others, believe me, it doesn't give me an itch,'' the Sweden striker said. ''Even if it's ministers and journalists. What goes around comes around.''
Ibrahimovic has apologized for the comments, saying they were not directed at France or the French. But he hasn't pulled back on his criticism against the referee, Lionel Jaffredo.
''The question is why I got angry. No one has discussed that,'' Ibrahimovic said. ''He needs to do his job and he should do it in the right way.''
The Sweden captain also said his comments had been blown out of proportion by his critics.
''They just want to pull me down from the top, but they won't succeed. Neither will you,'' he told the Swedish reporters. ''I feel very good at the top and that's where I'll stay.''
---