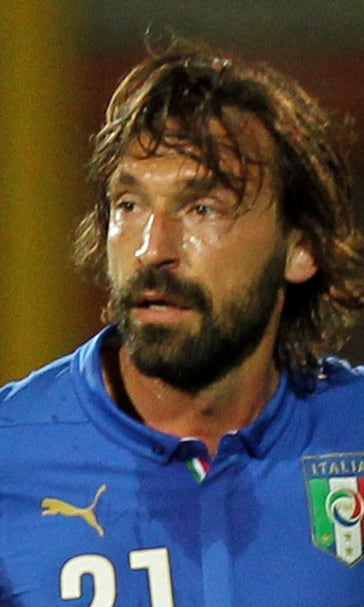 Hodgson believes England can deal with threat of Italy playmaker Pirlo
June 10, 2014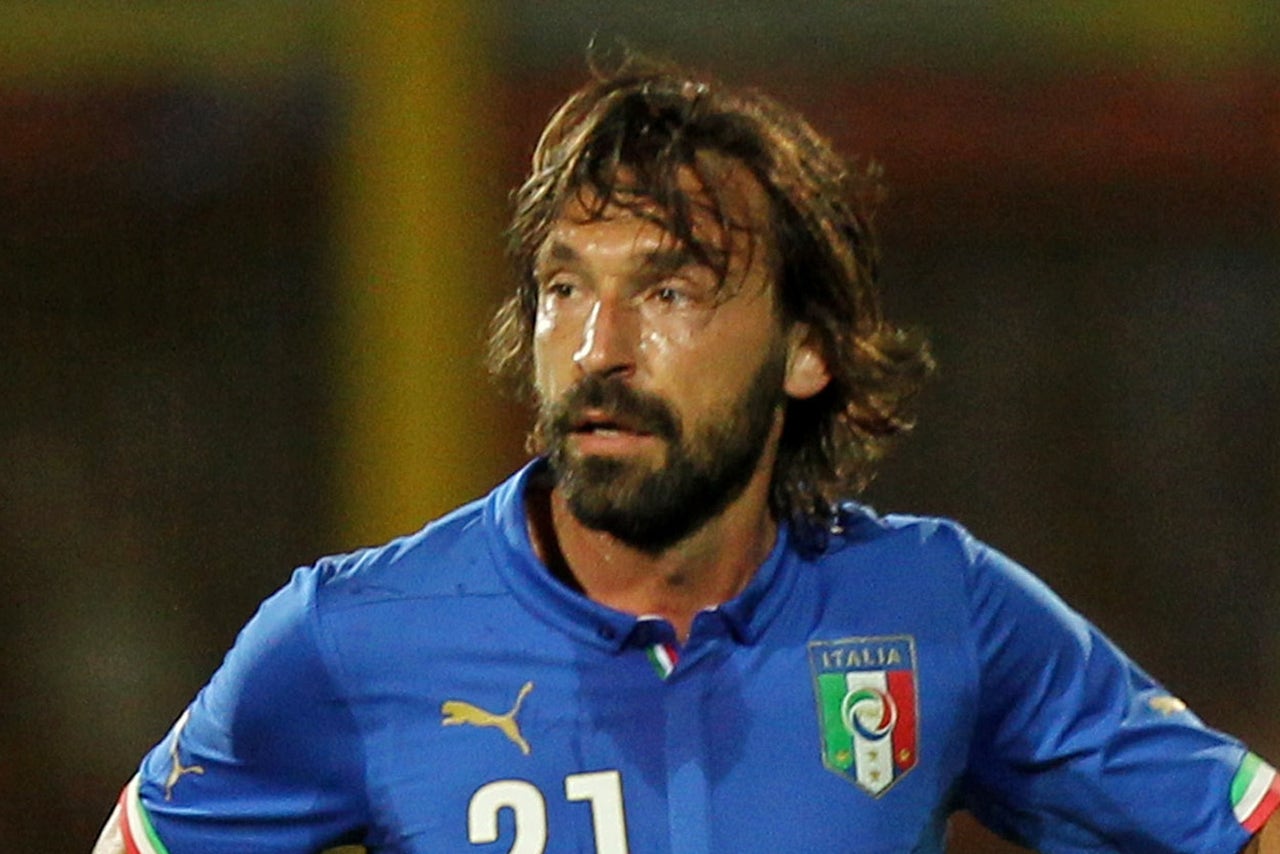 Roy Hodgson is convinced that England will contain Andrea Pirlo much better in Manaus than they did at Euro 2012.
England slipped out of the European Championships two summers ago on penalties following a goalless draw at the quarter-final stage.
Pirlo pulled the strings for Italy throughout that contest, before converting a remarkably composed Panenka spot-kick in the shoot-out.
Hodgson is aware that England will need to get much closer to the Juventus midfielder when they open their World Cup campaign on Saturday, but believes the side he now has at his disposal is better equipped to handle that threat and provide one of their own.
He said: "€œHow are we going to stop Pirlo? What we'€™re going to do first of all is we'€™re going to play better against Italy this time than we did in Euro 2012.
"Of course, against a tiring team and a team that was playing with Pirlo, he had a very, very good game because he'€™s a very, very good player.
"What are we going to do this time against Pirlo? First, we'€™ll play with more energy because we'll have more energy because it will be the first game in the tournament. We'€™ll be even more compact than we were in that game.
"€œWe'€™re going to make certain also that Italy have a lot more concern themselves with our attacking play, because one of the problems we had in that game is that we weren'€™t functioning well as an attacking unit. So Italy had too much of the ball and we were doing too much defending.
"€œOne of our plans this time is to make certain we do a lot more attacking and that Italy find themselves wondering what they'€™re going to do about people like Steven Gerrard or Wayne Rooney."
Hodgson is also aware of the threat posed by former Manchester City striker Mario Balotelli, but claims to have no special plans for the fiery frontman.
He added: "It interests me when I'm preparing the team and we'€™re discussing his qualities and what problems we might face with him and with him in the Italian team.
"Really, Balotelli as a player and as a person, it'€™s purely a question to put to the Italy coach. How do you get on with him? How do you use him? I saw him on TV and the occasional game for Man City.
"I'€™ve not worked with him. I'€™m not in a position to make any judgement, other than to say the obvious one: He's a very dangerous player with great qualities, and whenever he plays he will pose problems the opposition will have to deal with."€
England's Monday training session brought the encouraging sight of Alex Oxlade-Chamberlain being put through some running drills as he recovers from a knee injury, but captain Gerrard was restricted to some light work.
The Liverpool midfielder has a groin niggle, although there is no suggestion yet he is a doubt for Saturday's opening group game against Italy and he is expected to train in Rio de Janeiro today.
Hodgson is due to take questions from the media early this afternoon, and Sky Sports News will bring you live coverage of the Rio press conference.
In the meantime, Oxlade-Chamberlain's team-mates have welcomed his return to the training pitch.
Jack Wilshere said: "He did well, some running which, five days after an injury, is good. He's young, the body heals better when you're younger.
"He has 24-hour treatment too. Back at the clubs it can take a bit longer but he's got treatment all the time. Hopefully we can get him back."
And Adam Lallana called the Arsenal midfielder's return "a massive step".
---