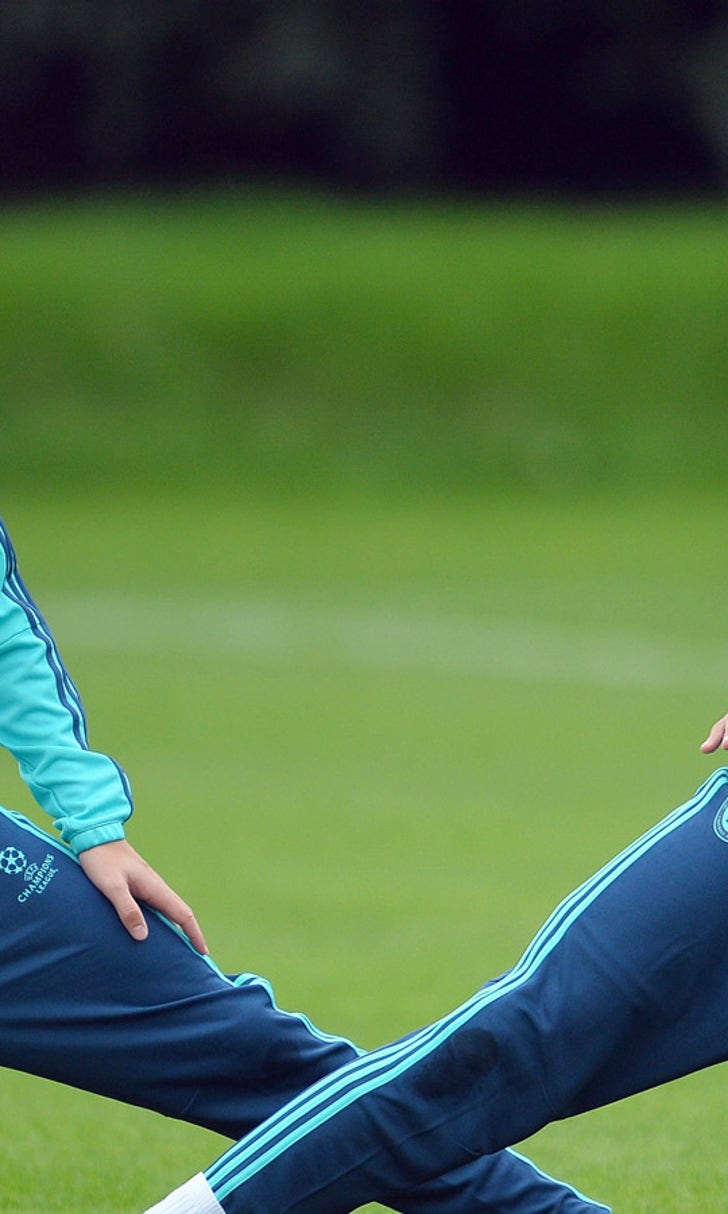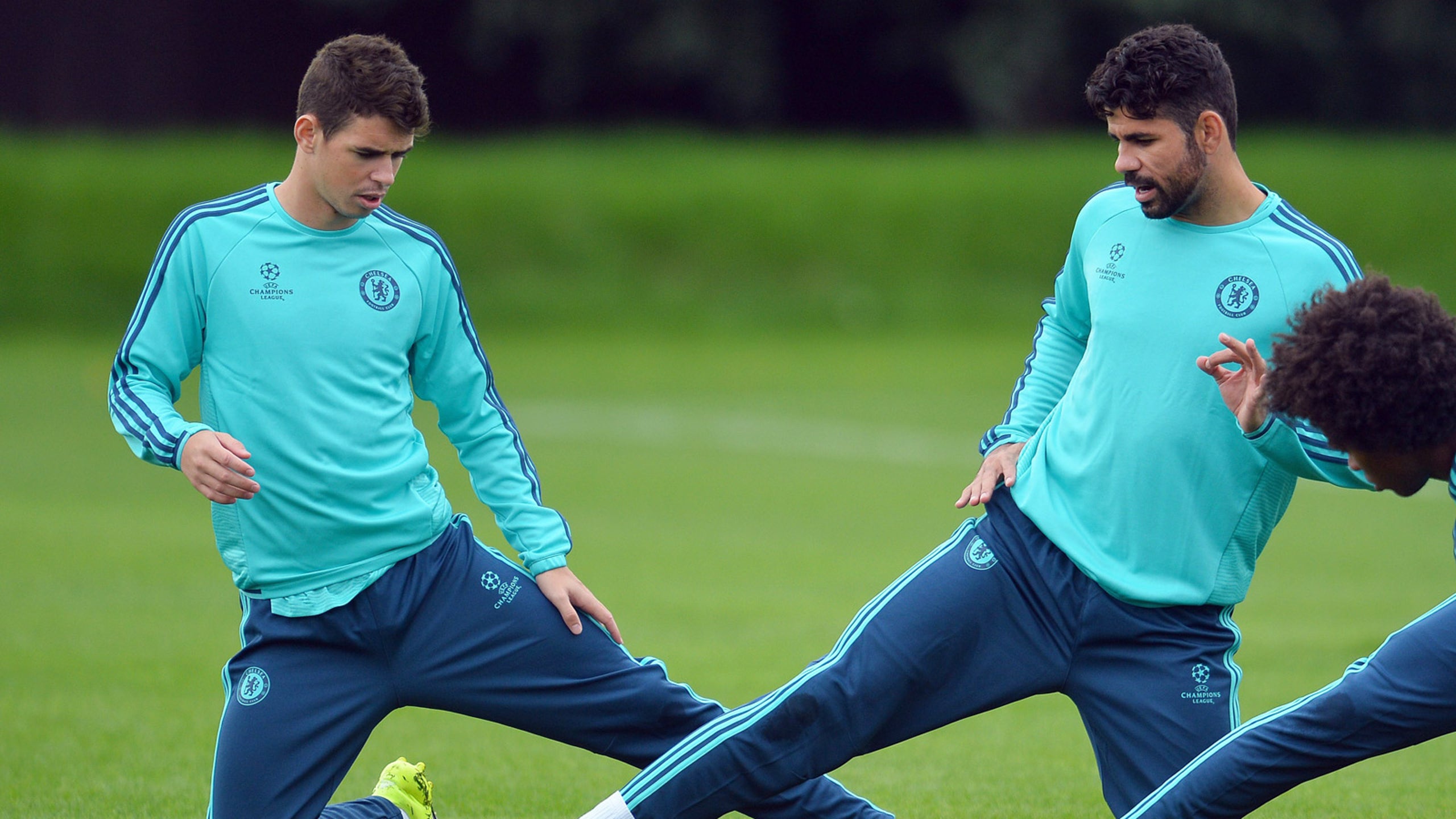 Hiddink says Costa and Oscar confrontation over in seconds
BY foxsports • January 8, 2016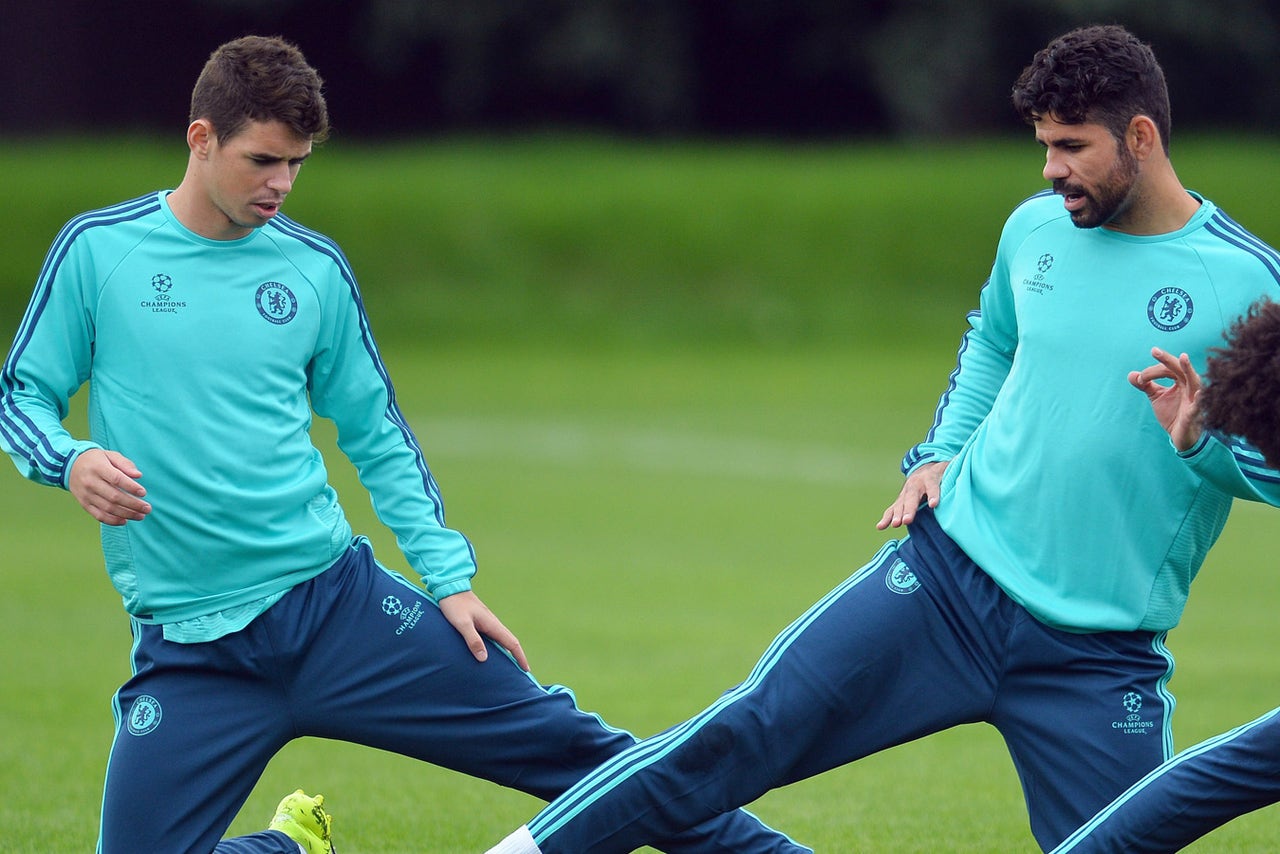 Chelsea interim boss Guus Hiddink has played down the training pitch confrontation between Diego Costa and Oscar which has already been laughed off.
Tensions boiled over ahead of Sunday's FA Cup third-round tie with Scunthorpe after robust tackles were exchanged during training at the Blues' Cobham base.
Costa took exception to a challenge from Oscar, with the swift intervention of team-mates required to help defuse the situation.
"It was a pity that our photographer yesterday had a day off because he could have shot beautiful pictures of two bulls who were chesting a bit after a charge from behind from the smallest bull of the two, which was Oscar," said Hiddink, who succeeded Jose Mourinho last month.
"(Costa) took a charge from behind and it was overdone. Especially when you know Oscar. He's not the biggest tackler of the team.
"He got Diego. Then they stumbled over the ground, stood up as a normal reaction and then chested a bit without any further threat of punching or whatever.
"We came in between, but there was no need to say we had to grab them to avoid them hitting.
"We had an intense, very sharp training session that's close on the edge. Those things happen.
"Oscar apologised in front of the group. They looked at each other and then they started laughing. Jokes were made already afterwards.
"It's a battle which happens when you're used to playing at high intensity."
Earlier, Oscar had played down the incident on Twitter, saying: "Those who are saying me and @diegocosta fought today in training are lying, he's one of my best friends and we would never fight."
Oscar, in particular, has appeared rejuvenated by the managerial change at Chelsea.
Hiddink did not wish to compare the Brazil playmaker's performances in recent weeks with those under his predecessor, though.
"Players like Oscar who are blessed by nature in their talent, they know they have to work hard for the benefit of the team," Hiddink added.
"Maybe they were relying a bit too much on their talent. They are adding now some things.
"I don't want to say that it was not (the case) before, but I'm focusing on that because the talent is gifted."
Another seemingly gifted figure in football is Pep Guardiola.
Hiddink tip-toed around the subject of Guardiola declaring his intention to move to the Premier League this summer, with Chelsea among those looking to court the Bayern Munich boss.
Manchester City, Manchester United and Arsenal are other potential destinations for the sought-after former Barcelona manager.
"When extra quality can be added, (it's) welcome, I think," said Hiddink, who ruled out the possibility of becoming permanent boss at Stamford Bridge, no matter how well he does.
"I've put two dates in my mind which is May 21 and 28 and then it's finished. Then I can go home on the 29.
"Those dates are (the) FA Cup (final) and Champions League (final). We made it very clear that at the end of this then I will stop."
Hiddink won the 2009 FA Cup during his previous spell as interim boss, when he replaced Luiz Felipe Scolari.
A second win in the competition is an aim for Hiddink.
The Dutchman added: "Fourth place in the Premier League is difficult. Then there are two targets left and one is the FA Cup.
"It's a big target for this group of players to get it."
Hiddink wants Chelsea to back up the impressive showing at Crystal Palace with victory in three home games in the next week - against Scunthorpe, West Brom and Everton.
Hiddink, who did not see last season's fourth-round exit to Bradford, said: "In the upcoming games we have to show what we're capable of."
They will likely have to do so without Eden Hazard, who is out with a groin injury and will not be rushed back.
Chelsea have only one fit striker in Costa, with Radamel Falcao (groin) and Loic Remy (calf) absent.
Hiddink did not directly respond to the speculation that Falcao's loan from Monaco might be cut short, only considering the Colombian's fitness.
"I'm worried about his situation," Hiddink said.
As for new recruits, Hiddink would not be drawn on speculation and also refused to discuss the prospect of Didier Drogba retiring from playing to join him on Chelsea's coaching staff.
"He's a big legend for this club, but still under contract with Montreal. We have to respect that," Hiddink said.
---
---