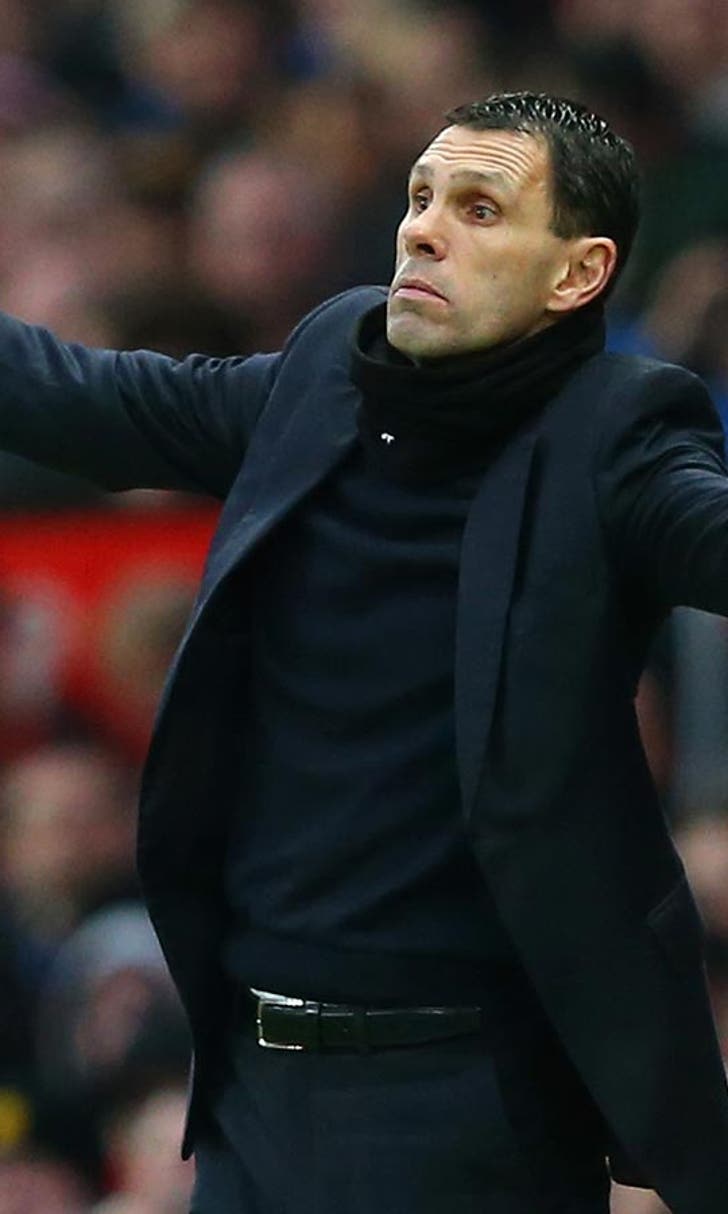 Gus Poyet slams referees after Wes Brown's dismissal in loss to United
BY foxsports • February 28, 2015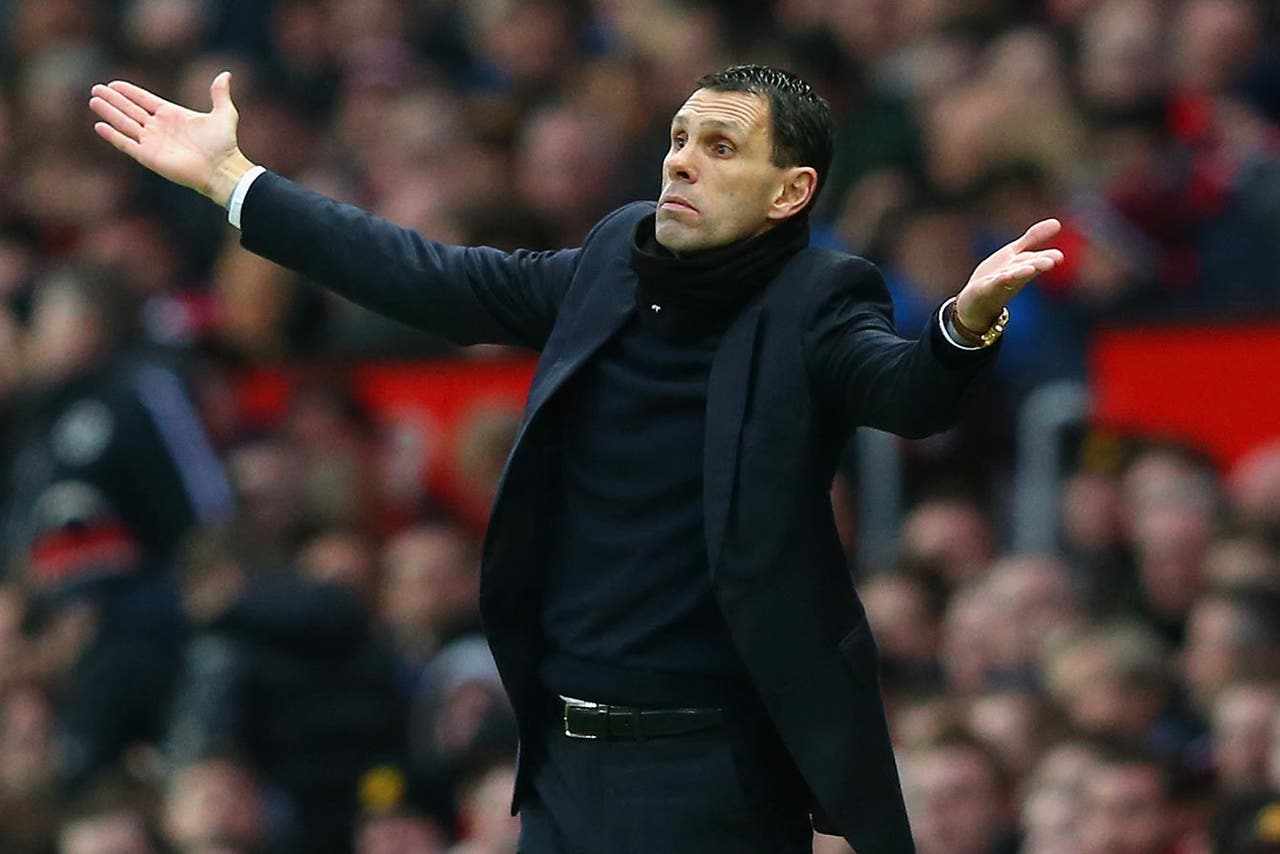 Gus Poyet hit out at the standard of refereeing in England after he was left baffled by Roger East's decision to dismiss Wes Brown in Sunderland's 2-0 defeat at Manchester United.
Sunderland were on course for a 0-0 draw at Old Trafford before Wayne Rooney scored from the penalty spot in the 66th minute. East awarded the penalty after Radamel Falcao went down in the box. Replays showed John O'Shea had pulled the Colombian back and Brown swept around the side of the striker as he fell to the floor.
But, to the astonishment of Poyet and the Sunderland players, referee East showed a red card to Brown, rather than O'Shea.
In a statement released via the Professional Game Match Officials Limited (PGMOL), East insisted it was not a case of mistaken identity and he did in fact mean to send Brown off as he believed the former United right-back committed a foul on Falcao.
But Poyet was puzzled by the decision.
"He (East) told the players there were two fouls. One committed by John O'Shea and one committed by Wes Brown," the Sunderland boss said. "He gave the Wes Brown one so that's why he sent him off. Wes Brown didn't touch anyone, so I don't know what he saw... How can you give a penalty that didn't happen?"
Poyet said he will wait until the submission of the report before deciding whether to appeal Brown's three-match ban.
"We need to realise there is a report and there's something that referee saw which we think didn't happen," the Uruguayan said, calmly. "So with everything on the table we will make decision whether to appeal."
Poyet's temperature rose when he was asked about the standards of refereeing in the country.
The former Chelsea midfielder clearly thinks referees are not owning up to mistakes and believes the whole process of improving officiating standards is not good enough.
"That showed it doesn't matter what you say, they're going to say what they want to support the referees and that is not honesty," Poyet said. "They need to be more honest - the ones who are checking on the referees. We are human beings. I made a decision today. I didn't change early enough to stop that penalty happening. That was my decision and I can make a mistake. So they need to accept that as well and not hide. Because at the moment they're hiding a little bit.
"The referees have to get better. There are too many (mistakes) every day."
The refereeing controversy is likely to take the focus away from the fact that United put in yet another sub-par performance at Old Trafford - particularly in the first half.
Ander Herrera, Antonio Valencia and Radamel Falcao were wasteful on going forward and United fans become despondent on several occasions, urging their team to attack.
The worst performer of the afternoon was Angel di Maria. The Argentinian looked anything but a £59.7million player and was substituted at half-time.
United manager Louis van Gaal said Di Maria was removed because of his poor performance and not due to injury.
"I want to win as a manager and I have to observe and analyse and I have to take the steps that are necessary," Van Gaal said when asked about substituting the most expensive player in British football. "I always thought in theory that I could change Angel for Adnan Januzaj and then we were in the second half better.
"We have to give Angel more time to adapt to the Premier League; it's not so easy with the high tempo. I want to give him time, it's also not easy to change a player of his quality, but I have to make these decisions."
Before the match Van Gaal complained he did not have a 20-goal a season striker, but Rooney took his penalty well and also nodded in an 84th minute second to seal the win.
"He said to me, and he was right, that he usually hits penalties high into the goal. Today, he shot along the ground because of their tall goalkeeper and I was very happy that was the case," Van Gaal said after the win, which moved United up to third with 11 games left.
---