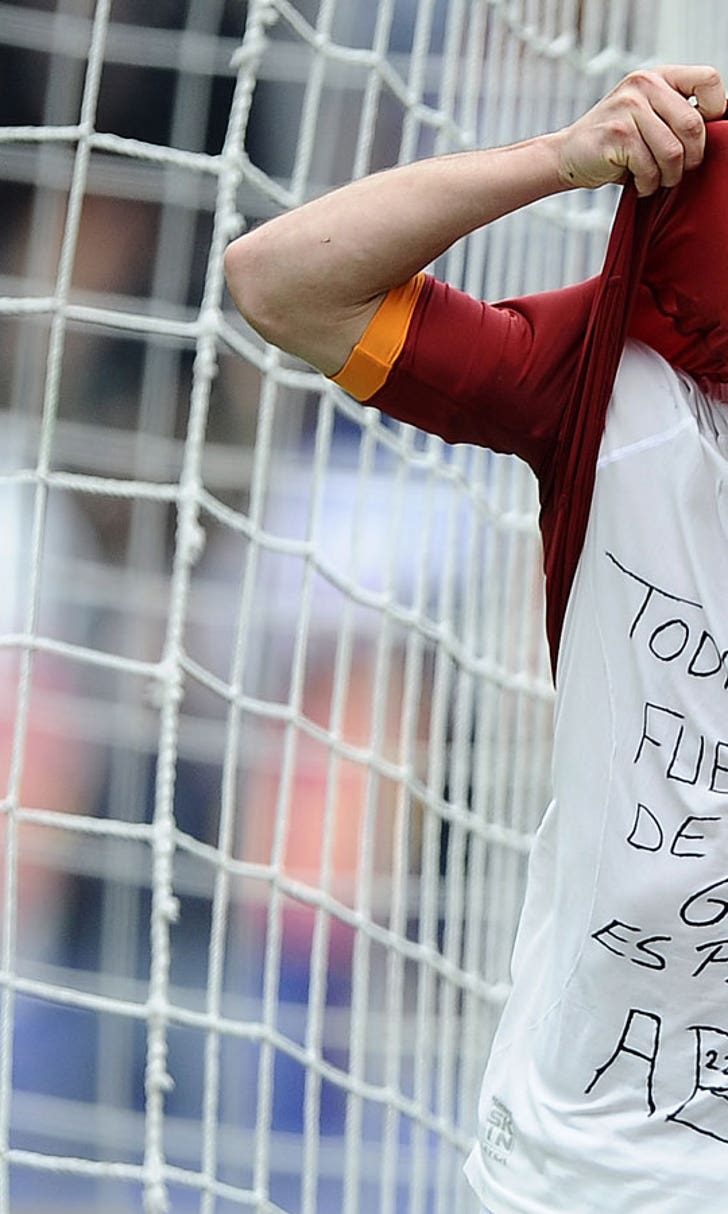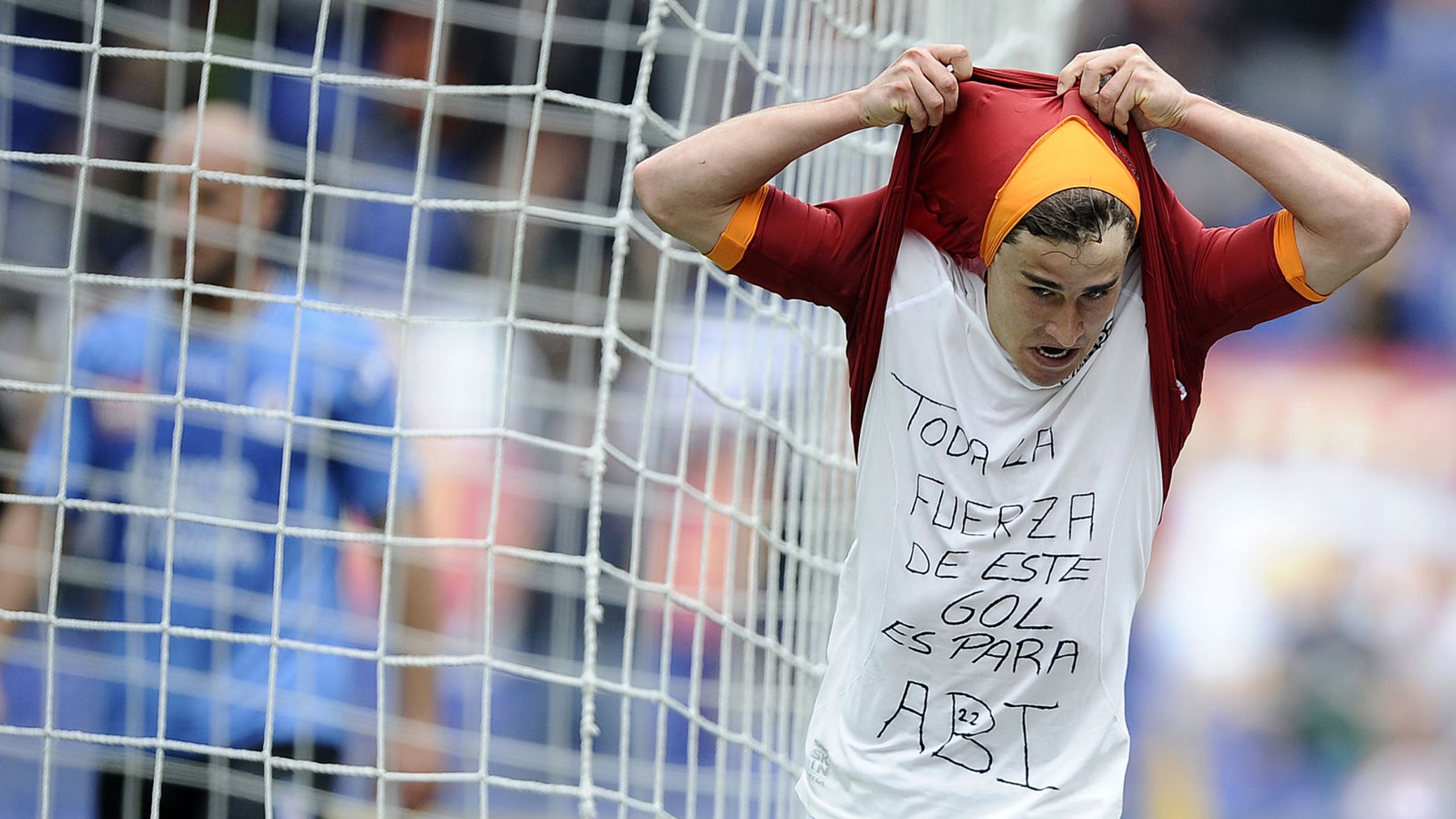 Getting shirty! Soccer players to face sanctions for revealing slogans
BY foxsports • March 1, 2014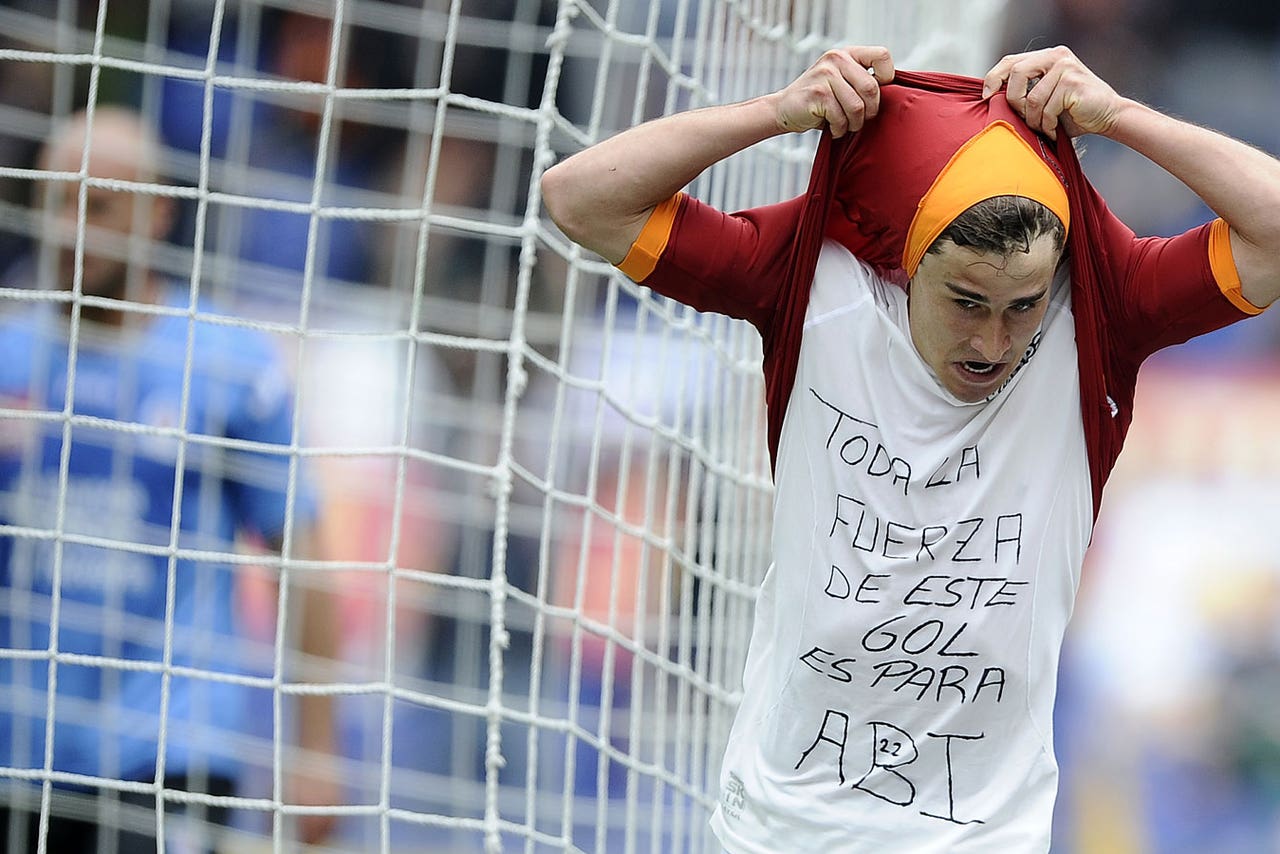 From June of this year, footballers will face sanctions if they lift up their shirts to reveal slogans or messages on an undergarment.
The new law will come into effect before the start of this summer's World Cup in Brazil.
The decision was taken at a meeting of the International FA Board, the game's law-making body, in Zurich.
Overt slogans have long been banned by FIFA, world soccer's governing authority, but players often lift up their shirts after scoring to display other messages.
Speaking after the IFAB meeting, FIFA secretary general Jerome Valcke said: "From now on, there can be no slogan or image whatsoever on undergarments - even good-natured ones.
"This will apply from June 1 and be in force for the World Cup."
At the same meeting on Saturday morning, IFAB rejected a proposal from European soccer's ruling body UEFA to review the so-called 'triple punishment.'
This occurs when a player is sent off, concedes a penalty and is later suspended for stopping a goalscoring opportunity.
And there will be no extension in the use of technology, which will be restricted to goal-line verdicts only.
---