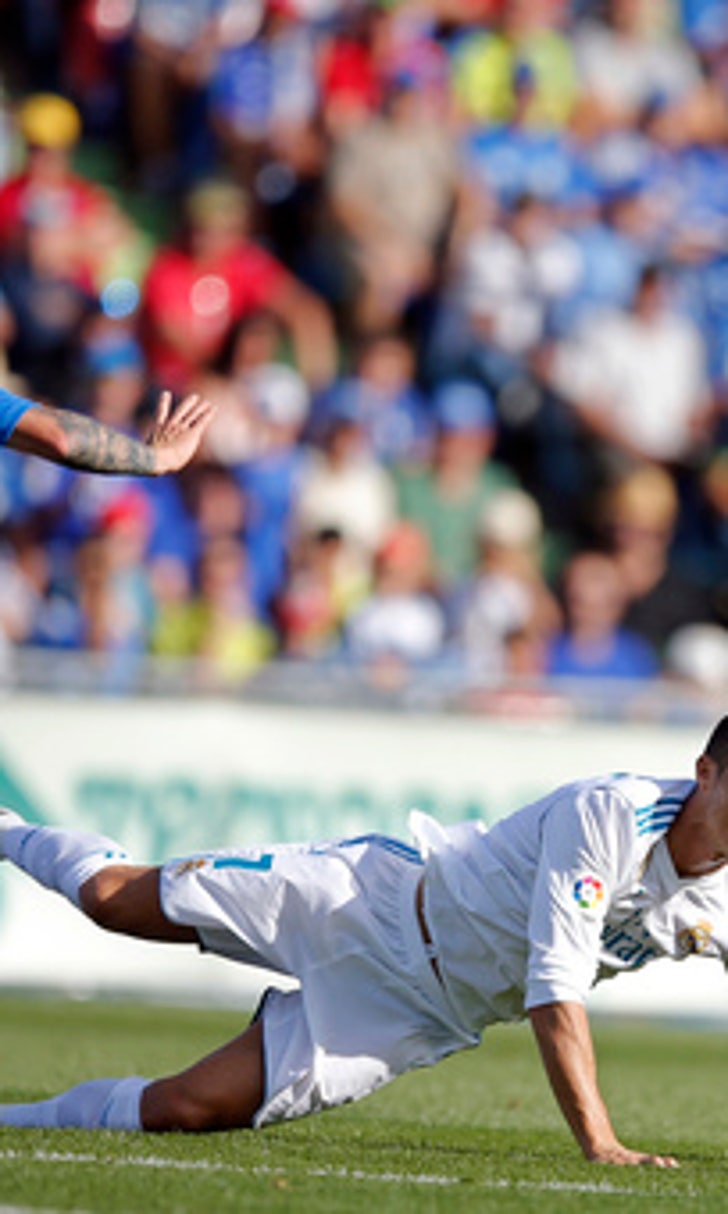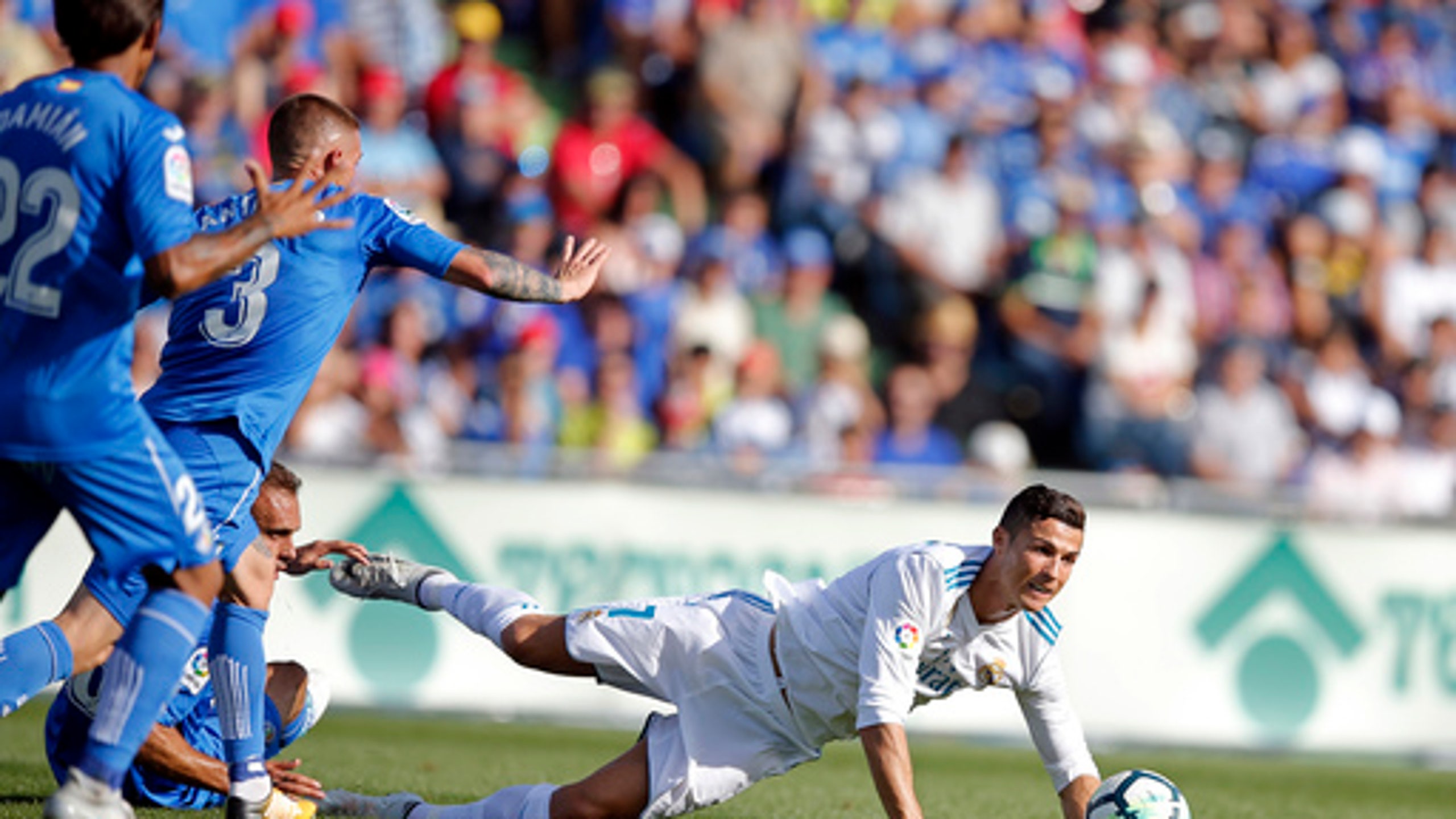 Getafe's poor field targeted by Spanish league opponents
BY AP • December 4, 2017
MADRID (AP) Spanish teams are seldom happy when playing at Getafe's small stadium in southern Madrid, no matter the result.
Win or lose, teams have been complaining about poor field conditions at the Coliseum Alfonso Perez, which has been attracting more attention than the hosts' decent Spanish league campaign this season.
Barcelona was one of the first to complain, hinting that it might have helped cause Ousmane Dembele's injury in the beginning of the season. Then it was Real Madrid which showed concern over the conditions at the Coliseum, and this weekend it was Valencia's turn to protest.
''If we want to be considered the best league in the world, we can't be playing in fields like this,'' Valencia midfielder Dani Parejo said after his team's 1-0 loss on Sunday, a result that kept the team from cutting into Barcelona's lead at the top of the league.
''It's not an excuse, but the ball wasn't rolling, the field was dry,'' Parejo said. ''I think they haven't worked on this field for an entire week. They have to find a solution for this. With a field like this, you won't see great soccer.''
Valencia said it had difficulties playing its ball-possession game because ''the field was not in ideal conditions.''
''We are already used to these comments,'' said Getafe midfielder Markel Bergara, who scored the second-half winner. ''But the field is the same for both teams. And when you play with an extra man for so long, and when you have a team which is good enough to win, you can't be making excuses.''
Getafe got the win despite having a player sent off midway through the first half.
Opposing players say the field at the Coliseum - which has a capacity of about 15,000 - feels heavier than in most stadiums. They say the grass is taller, and it feels that the field is not watered as often as in other venues.
The Spanish league says there are protocols that must be followed by all teams regarding field conditions, with standards that must be in place to keep the grass similar in all stadiums.
Getafe president Angel Torres downplayed the complaints but admitted that the club also hasn't been happy with the conditions.
''We changed the field and we are not very happy after having spent a lot of money,'' Torres told Spanish media, adding that cold temperatures have made it difficult to keep the grass in good shape. ''The stadium is very open and we have been enduring freezing conditions. We are trying to finds solutions to make it better.''
Barcelona complained of the field after a 2-1 win in September. Dembele, the most expensive signing in club history, ruptured a thigh tendon in his left leg during that match and hasn't played since.
''You can't play in this field,'' said Barcelona forward Gerard Deulofeu, who replaced Dembele against Getafe. ''We had spaces, but we couldn't do anything because of the field. It was really bad.''
Real Madrid was wary of the field conditions at the Coliseum before a 2-1 victory in October.
Getafe has won four of its league matches at home this season, with the losses coming against Sevilla, Barcelona and Real Madrid. It has won three in a row at its stadium.
Promoted this year after being relegated a season ago, Getafe is eighth in the standings with 19 points from 14 matches. Its best campaign ever in the first division was a sixth-place finish in 2009-10.
---
More AP Spanish soccer coverage: https://apnews.com/tag/LaLiga
---
Tales Azzoni on Twitter: http://twitter.com/tazzoni
---
---