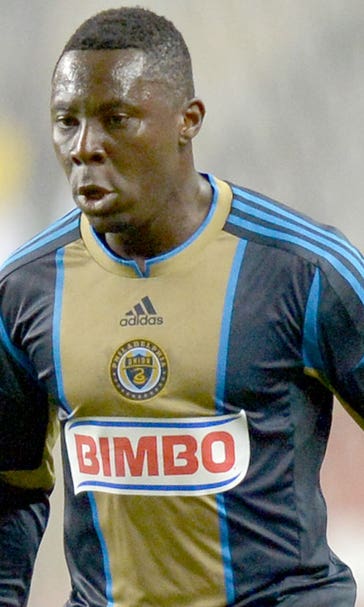 Freddy Adu keeps hustling, now as a Stouffer's pitchman
April 7, 2016

What is Freddy Adu up to nowadays? Hustling.
That is not in reference to his play for th Tampa Bay Rowdies. He is out here cashing checks for ... Stouffer's.
Adu is now pitching Fit Kitchen meals, which apparently have a lot of protein and complex carbs and other things your parents would be proud of you for eating.
Some have asked if this is sadder than when he was pitching vacuum cleaners last year. But that's not fair because none of this is sad.
Yes, Adu was once a teenager in TV commercials with Pele for Pepsi and being hailed as the face of Major League Soccer. He's flamed out and is now in the second division, relegated to pitching products on tweets. BUT - and this is important - he is still pitching.
Companies are paying him to tweet things and while it's surely less than Pepsi once paid him, it's probably not an insignificant amount of money. So keep hustling, Freddy. Cash those checks while you can.
P.S. - If you're reading this, Stouffer's, I will also tweet for money so hook it up.
P.P.S. - So would all of you.
---