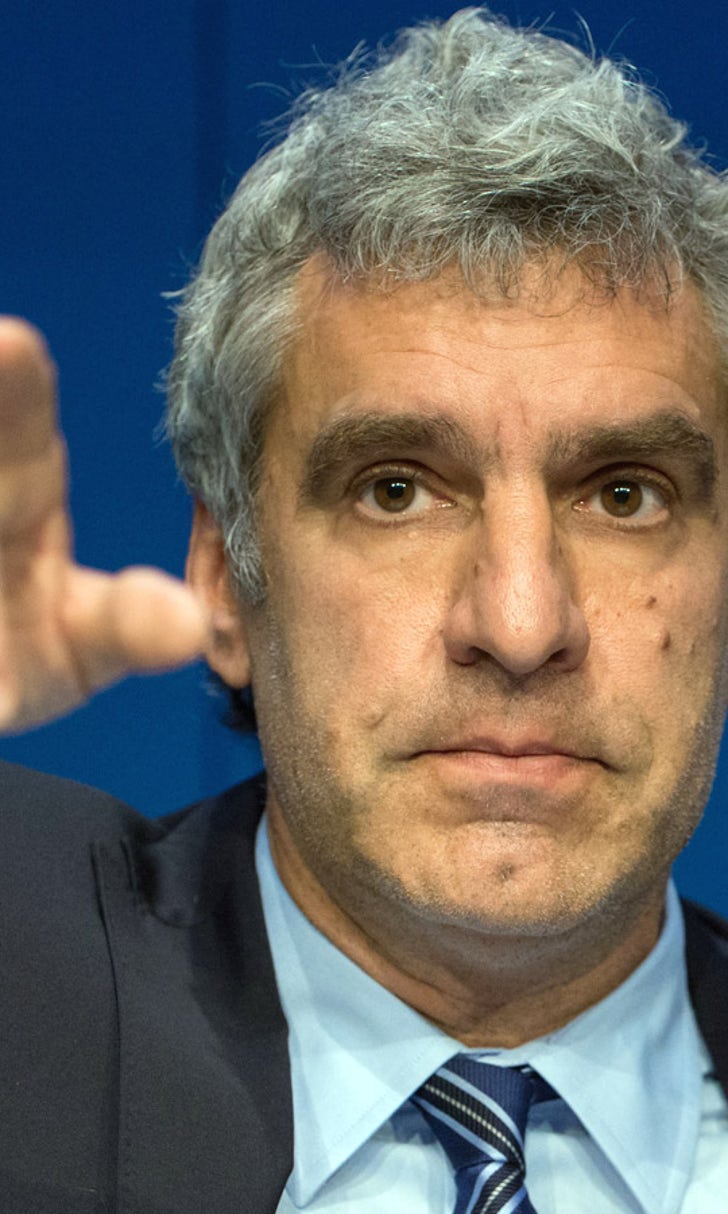 FIFA director of public affairs Walter De Gregorio to leave immediately
BY foxsports • June 11, 2015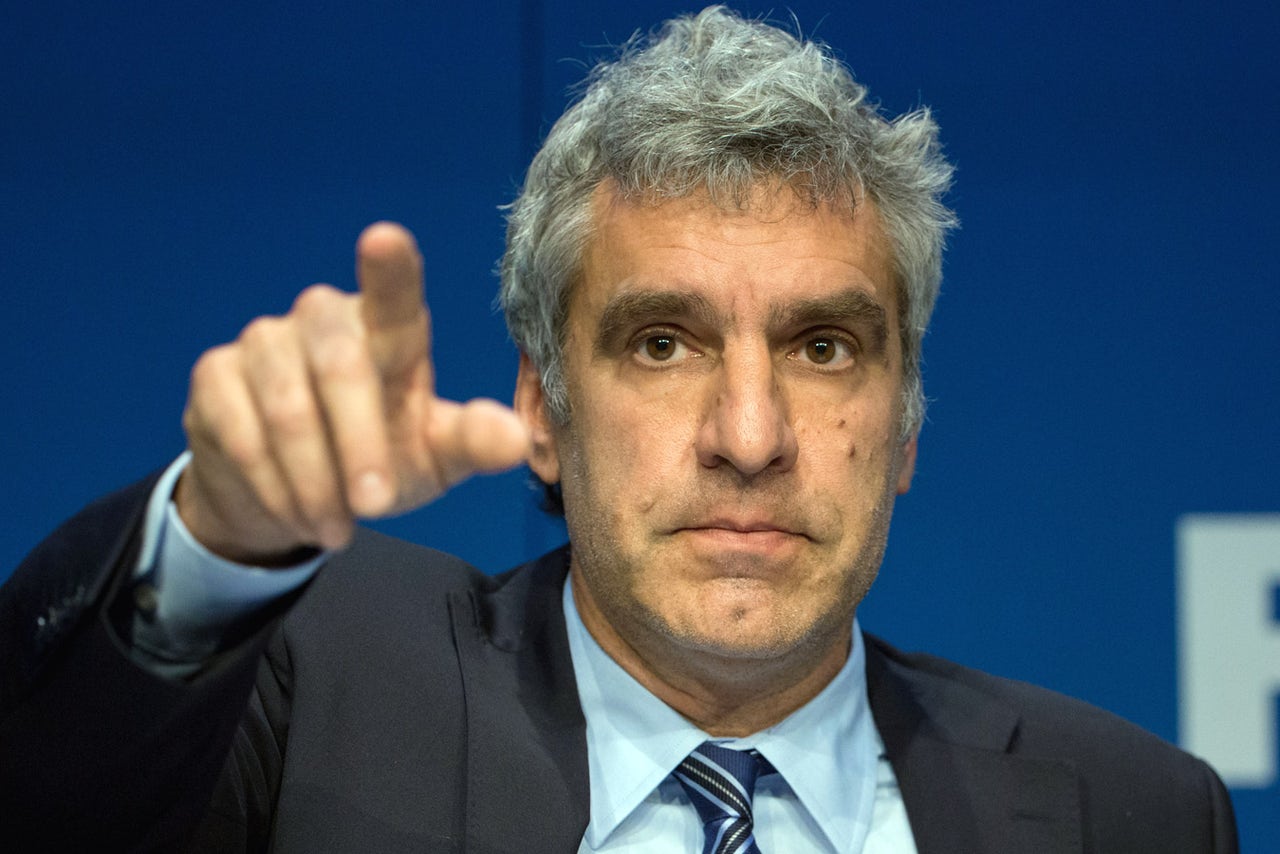 FIFA's communications director Walter De Gregorio has been fired days after making a joke on Swiss television about the world governing body. De Gregorio had been FIFA's most visible public face since the wave of corruption and bribery allegations brought the organization to its knees.
A FIFA statement said Gregorio has decided to "relinquish his office with immediate effect" but it is understood he has been fired on outgoing president Sepp Blatter's orders.
It follows De Gregorio making a joke on Swiss TV presenter Roger Schawinski's show earlier this week. The joke was: "The FIFA president, secretary general and communications director are in a car. Who's driving? Answer: The police."
The joke made headlines in the Swiss media but FIFA's leaders were not amused. Blatter's public relations advisor also criticized De Gregorio in an article, and after the communications director confronted the FIFA president he was shown the door.
A statement from FIFA said: "Walter De Gregorio has decided to relinquish his office with immediate effect as director of communications & public affairs. Mr De Gregorio joined FIFA on September 14, 2011 and will serve FIFA on a consultancy basis until the end of this year. His deputy Nicolas Maingot will resume the role ad interim.''
De Gregorio had held the position since September 2011 and it was he who fronted up for FIFA when the corruption crisis broke following the arrests of seven FIFA officials in a dawn raid in Zurich two weeks ago.
Within four hours of the arrests, De Gregorio staged a press conference at FIFA's headquarters where it was also announced that the Swiss attorney general would be interviewing 10 FIFA members about the bidding process for the 2018 and 2022 World Cups. De Gregorio insisted the investigation was "good for FIFA" adding: "It confirms we are on the right track. It hurts, it's not easy, but it's the only way to go."
FIFA secretary general Jerome Valcke thanked De Gregorio for his work. Valcke said: "Walter has worked incredibly hard for the past four years and we are immensely grateful for all he has done. I am glad we will be able to continue to draw on his expertise until the end of the year.''
---