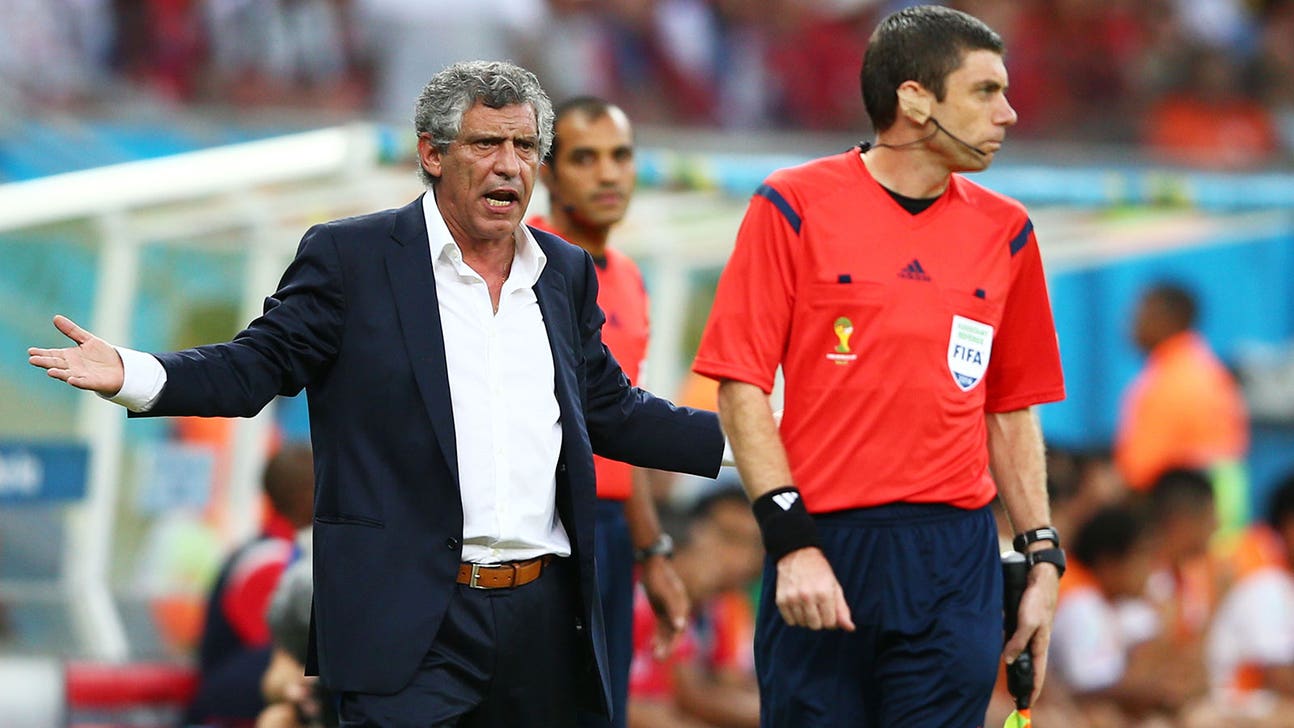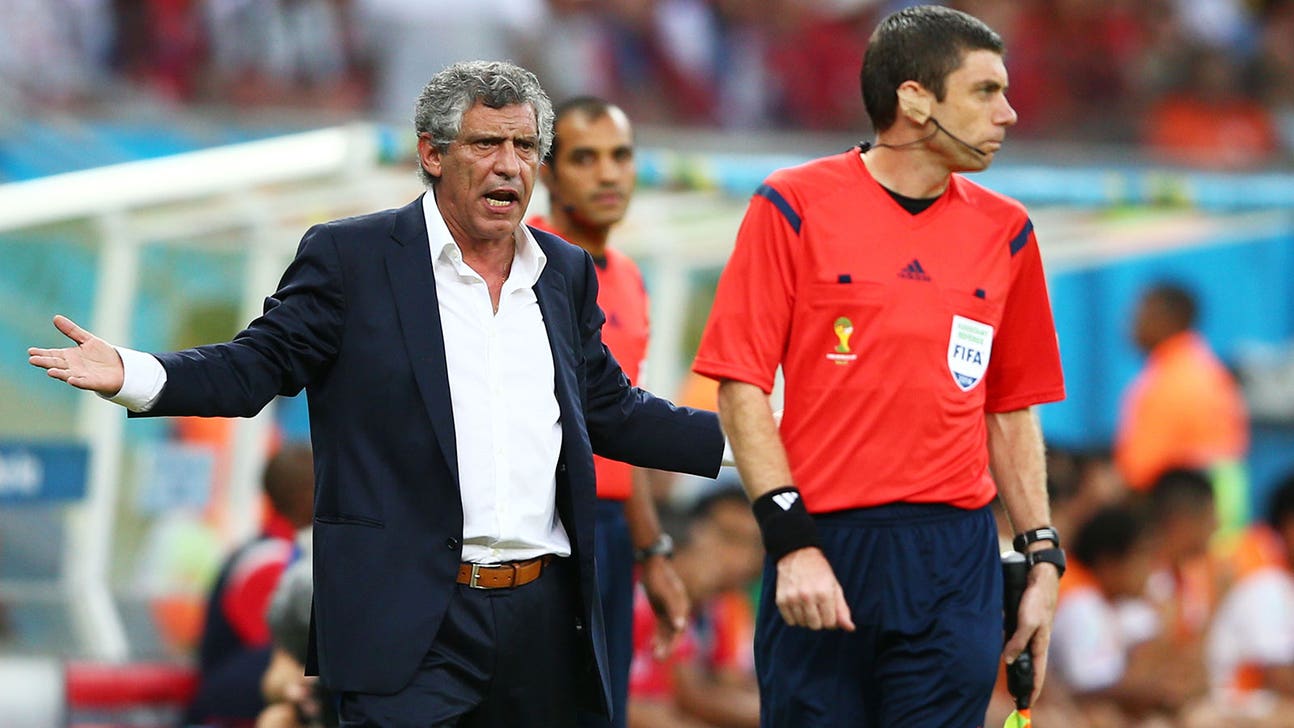 Fernando Santos banned 8 games by FIFA for verbal abuse
Published
Aug. 4, 2014 2:54 p.m. ET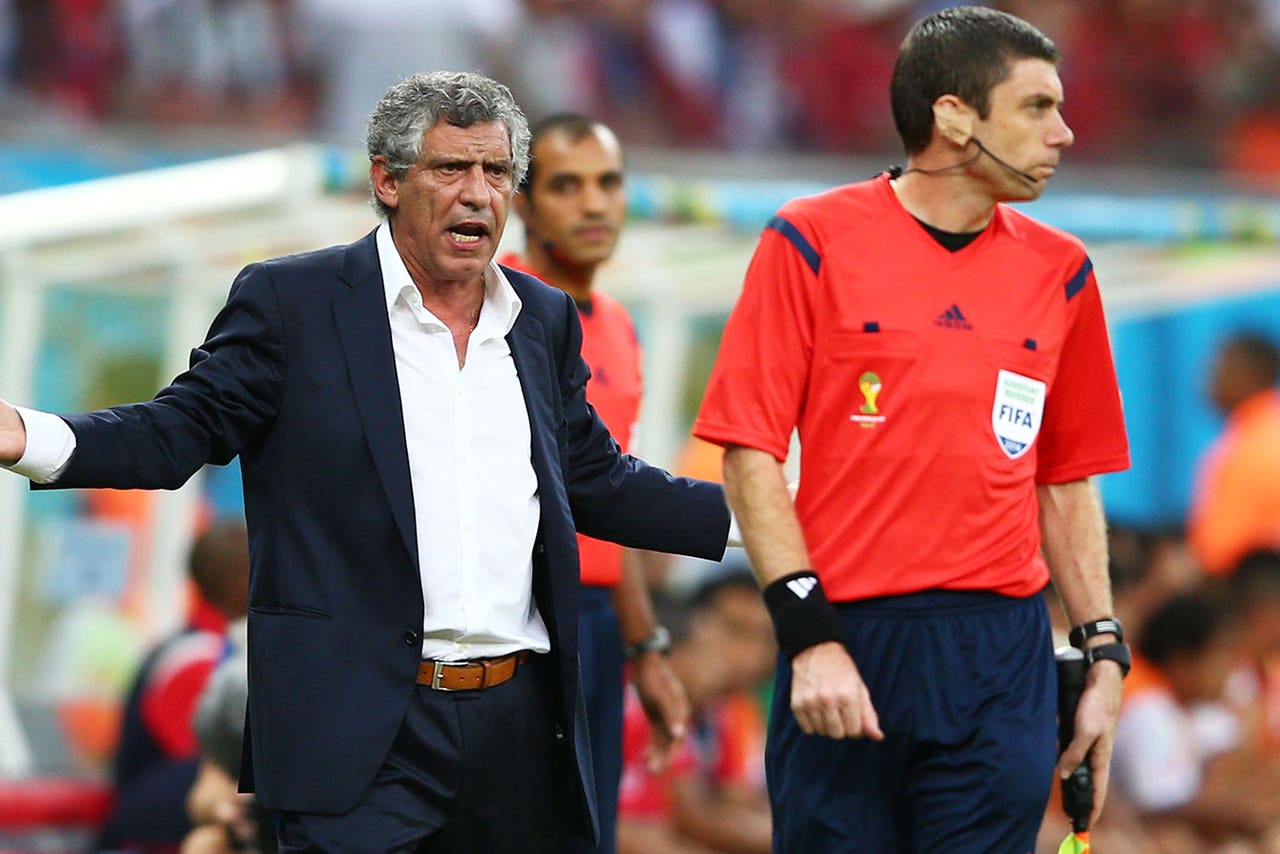 ZURICH -- FIFA banned former Greece coach Fernando Santos for eight international games on Monday for verbally abusing match officials at the World Cup.
Santos was banished from the dugout after extra time of Greece's second-round match against Costa Rica, which finished 1-1. His team then lost the penalty shootout.
Santos displayed ''several acts of unsporting conduct toward the match officials,'' FIFA said Monday in a statement.
FIFA said Santos must serve the ban in official competitive matches played by the next national team he coaches.
The sanction likely ends the Portuguese coach's top-level international career, though he can appeal. His Greece contract expired after the World Cup in Brazil. FIFA said its disciplinary committee also suspended Italy medical official Aldo Esposito for six matches.
Esposito was sent from the dugout for unsporting conduct during Italy's 1-0 loss against Uruguay. That group-stage match was made infamous by Luis Suarez biting Italy defender Giorgio Chiellini.
In a roundup of World Cup disciplinary cases Monday, FIFA noted that Suarez has eight competitive Uruguay matches left on his nine-match ban. FIFA also banned him from all football for four months.
However, the new Barcelona recruit has appealed all sanctions to the Court of Arbitration of Sport which expects to give a verdict later this month.
FIFA's disciplinary panel also ruled on suspensions for red-card offenses from the World Cup, which must be served in teams' next official competition matches. Italy midfielder Claudio Marchisio, who was sent off against Uruguay, will miss Italy's opening 2016 European Championship qualifier in Norway on Sept. 9.
Croatia, which plays in the same qualifying group as Italy, will be without Ante Rebic at home to Malta on the same date. Rebic was sent off in a 3-1 loss against Mexico. Antonio Valencia will miss Ecuador's first match at the Copa America in Chile next June. The Manchester United winger was dismissed in a 0-0 draw against France.
Cameroon's Alex Song will serve the rest of his three-match ban during African Cup of Nations qualifiers in September against Congo and Ivory Coast. Song was sent off in Cameroon's 4-0 loss against Croatia and was suspended for his team's 4-1 loss against Brazil.
---