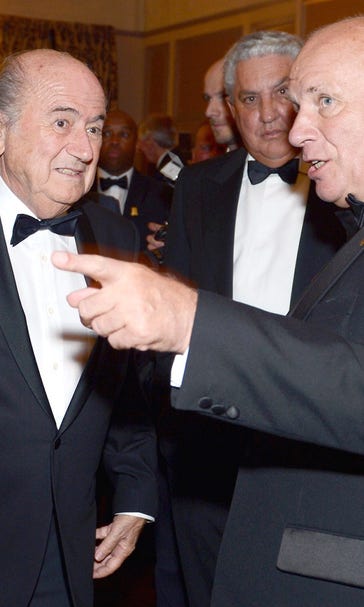 English FA to consult lawyers over Blatter's Russia claim
October 29, 2015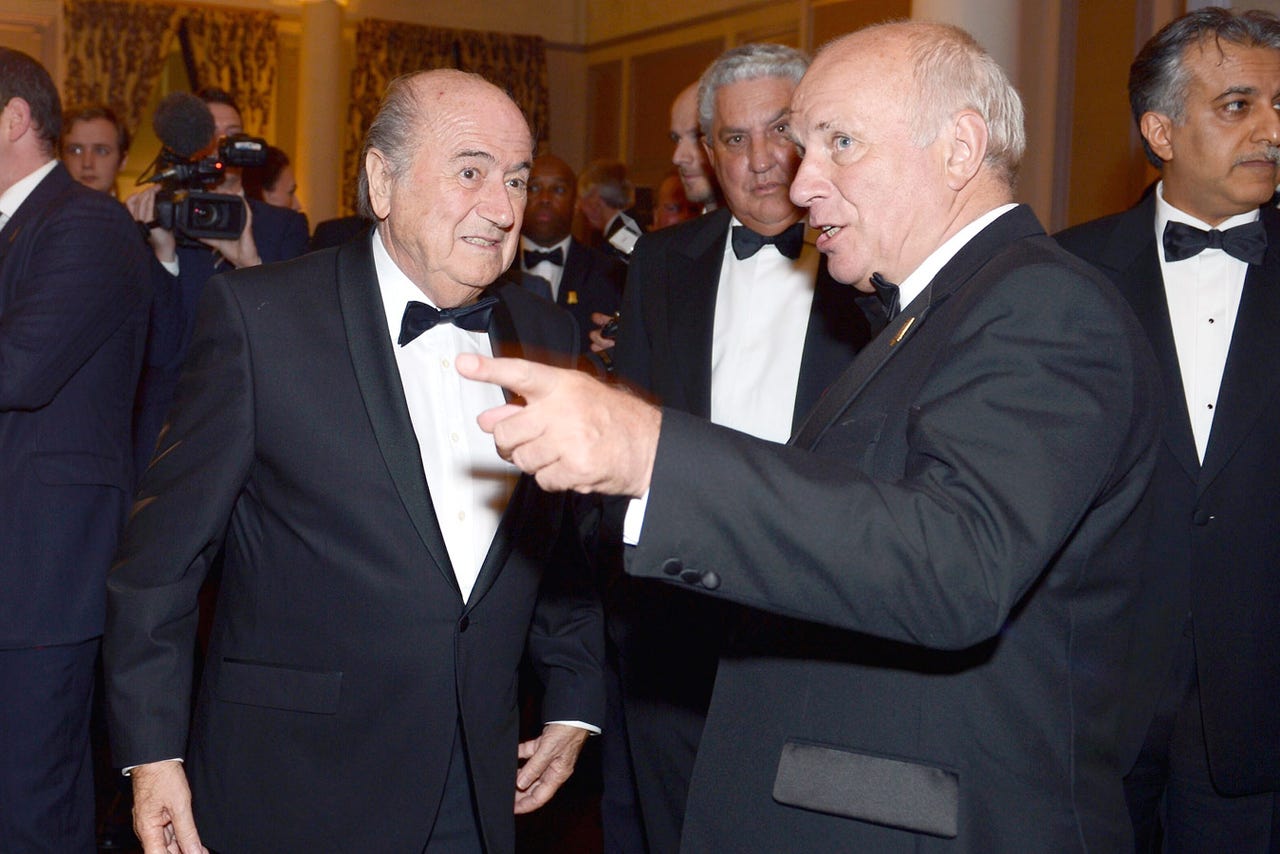 The Football Association is to consult its lawyers after suspended FIFA president Sepp Blatter's stunning disclosure that there was an agreement fixed for the 2018 World Cup to go to Russia even before the vote took place.
The FA spent £21million on England's 2018 failed bid including £2.5million public money from local authorities, and its chairman Greg Dyke told MPs it would be "very nice" to get that money back. Spain/Portugal and Belgium/Holland also spent significant sums on bidding.
Blatter told Russian news agency TASS that the tournament was always lined up to go to Russia with the 2022 World Cup to be held in the USA - until Michel Platini decided to throw his weight behind Qatar. Australia, Japan and South Korea almost spent tens of million of pounds on bidding for 2022.
Dyke, giving evidence to the culture, media and sport committee, said: "We will look into detail at what Mr Blatter says. There's nothing Mr Blatter says that surprises me much. If he is saying 'we wanted Russia' and it looks like he wanted that fixed before the vote, it's suggesting that it was all fixed anyway."
Blatter told TASS: "In 2010 we had a discussion of the World Cup and then we went to a double decision. For the World Cups it was agreed that we go to Russia because it's never been in Russia, eastern Europe, and for 2022 we go back to America. And so we will have the World Cup in the two biggest political powers.
"And everything was good until the moment when [French president Nicolas] Sarkozy came in a meeting with the crown prince of Qatar, who is now the ruler of Qatar. And at a lunch afterwards with Mr Platini he said it would be good to go to Qatar. And this has changed all pattern."
Blatter, who is facing criminal proceedings in relation to a £1.3million payment made to Platini in 2011 and over TV rights deals sold to Jack Warner, said there was "no possibility" that Russia would lose the World Cup.
Dyke was also quizzed by MPs over the FA's backing for Platini before the Frenchman was provisionally banned pending an ethics committee hearing into the £1.3million payment for work carried out at least nine years previously.
The FA chairman explained why that support had been suspended, saying: "That there was no contract, or a verbal contract 10 years later seems to me unrealistic. We were told initially there was a contract, we then discovered at that UEFA meeting there was no [written] contract."
Platini has defended himself over the payment in several interviews given to European newspapers.
He told The Daily Telegrpah: "Is an oral contract legal in Switzerland? Yes. Did I have the right to reclaim my money even nine years later? Yes. Did I produce a proper invoice as FIFA required? Yes. Was the money declared to the taxman? Yes.
"FIFA had the right, after five years, not to pay me. But they decided to respect what was a perfectly valid arrangement."
---