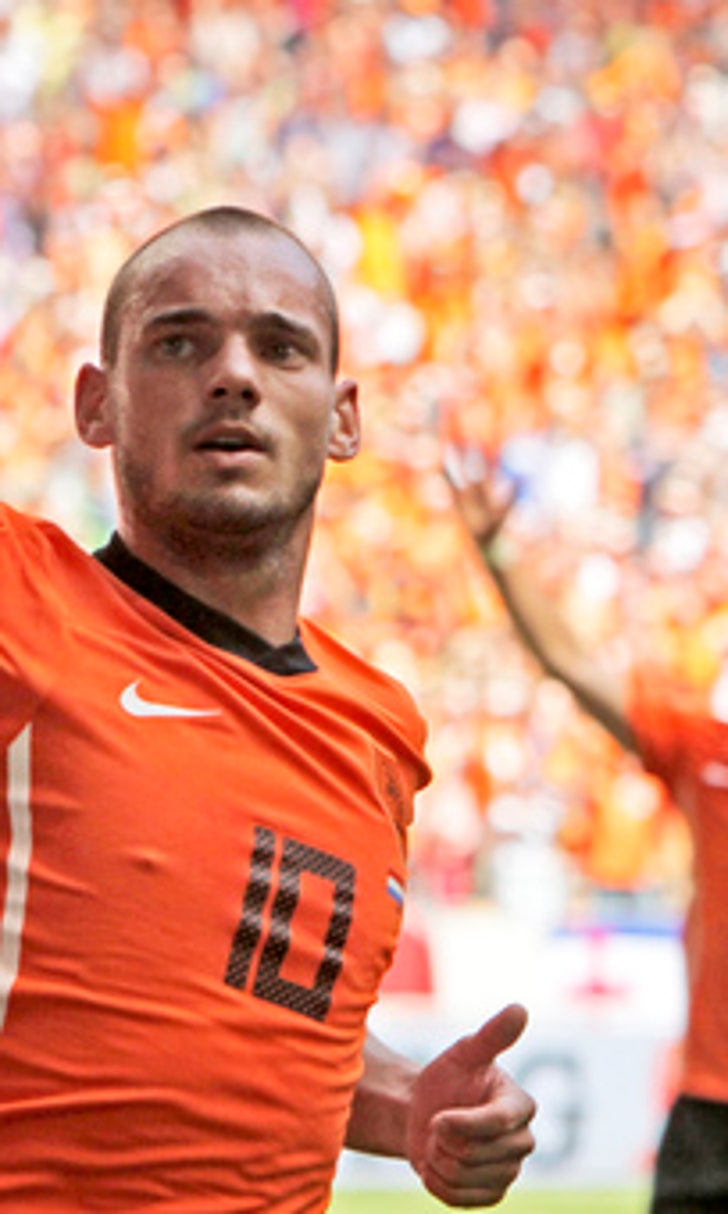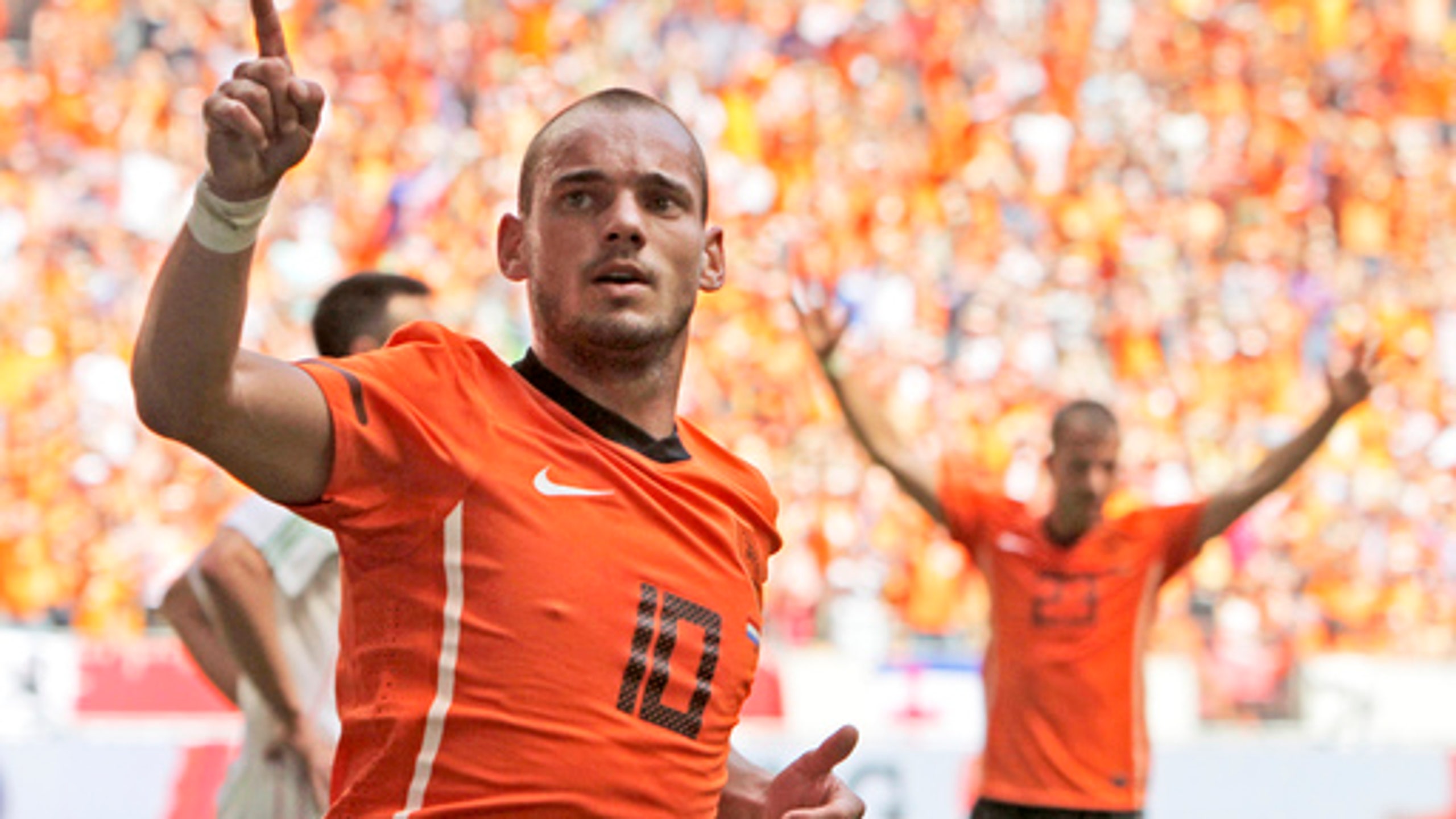 Dutch midfielder Sneijder retires from international soccer
March 4, 2018
THE HAGUE, Netherlands (AP) Midfielder Wesley Sneijder is retiring from international football after 15 years and a record 133 appearances for the Netherlands, the Dutch football association announced Sunday, clearing the way for new coach Ronald Koeman to rebuild the ailing national team.
Sneijder made his decision after Koeman visited the 33-year-old in Qatar, where he plays for Al Gharafa.
In an article on the Dutch association's supporters website, Sneijder said he knew his choice to play in Qatar could affect his international career.
''Above all, I understand that Koeman wants to make a fresh start with younger players,'' he said.
Sneijder has long been a key to Dutch successes. He was one of the best players and joint top scorer with five goals at the 2010 World Cup in South Africa, where the Netherlands lost to Spain in the final.
A creative midfielder with an eye for incisive passes, Sneijder's illustrious career say him play at top clubs including Ajax, Real Madrid and Inter Milan.
Sneijder's retirement comes just months after winger Arjen Robben also hung up his boots. Together with striker Robin van Persie, they made up an influential trio around which successive Dutch coaches could build successful teams. Van Persie has not retired, but has rarely played for the Netherlands in recent years and is now largely used as a substitute at Feyenoord.
The fading influence of the three stars as they grew older coincided with a spectacular fall in fortunes of the Dutch national team. After its final spot at the 2010 World Cup, the Netherlands reached the semifinals four years later in Brazil but since then has failed to qualify for the 2016 European Championship in France and this year's World Cup in Russia.
Koeman paid tribute to Sneijder, calling him as one of his country's best players of recent times.
''A great player with a great charisma,'' Koeman said. ''But I have to make new selection choices, build a new Oranje and so have to make choices.''
---
---