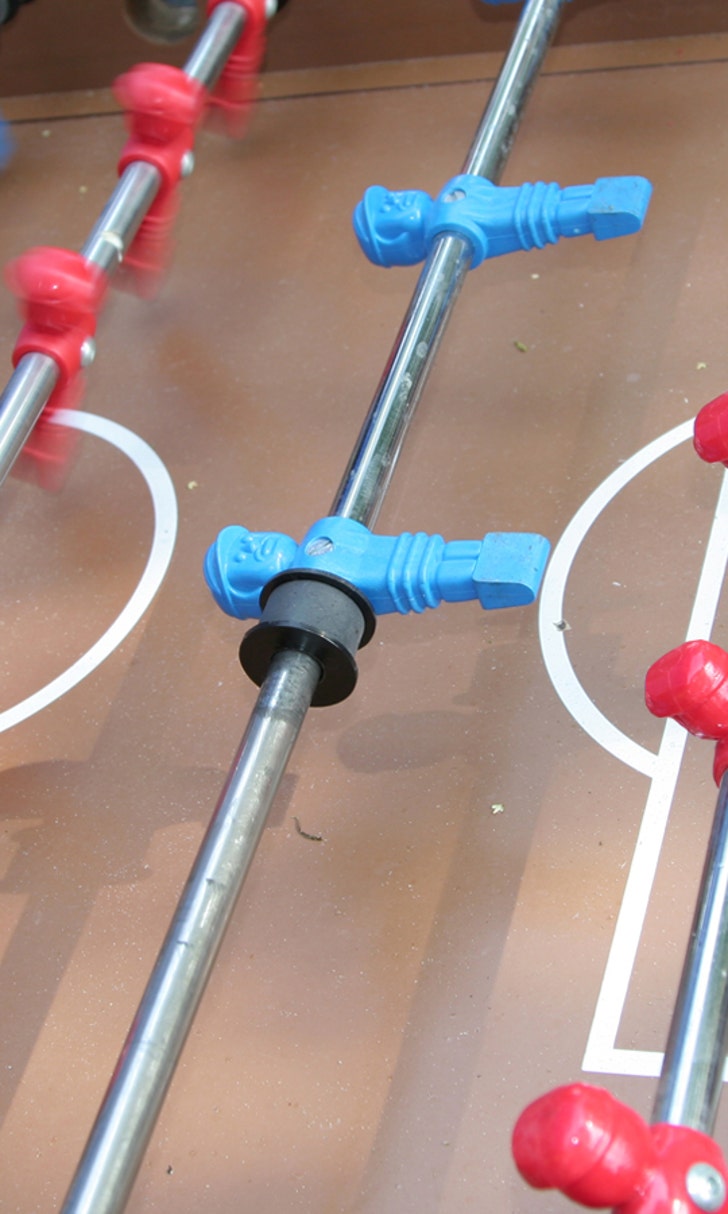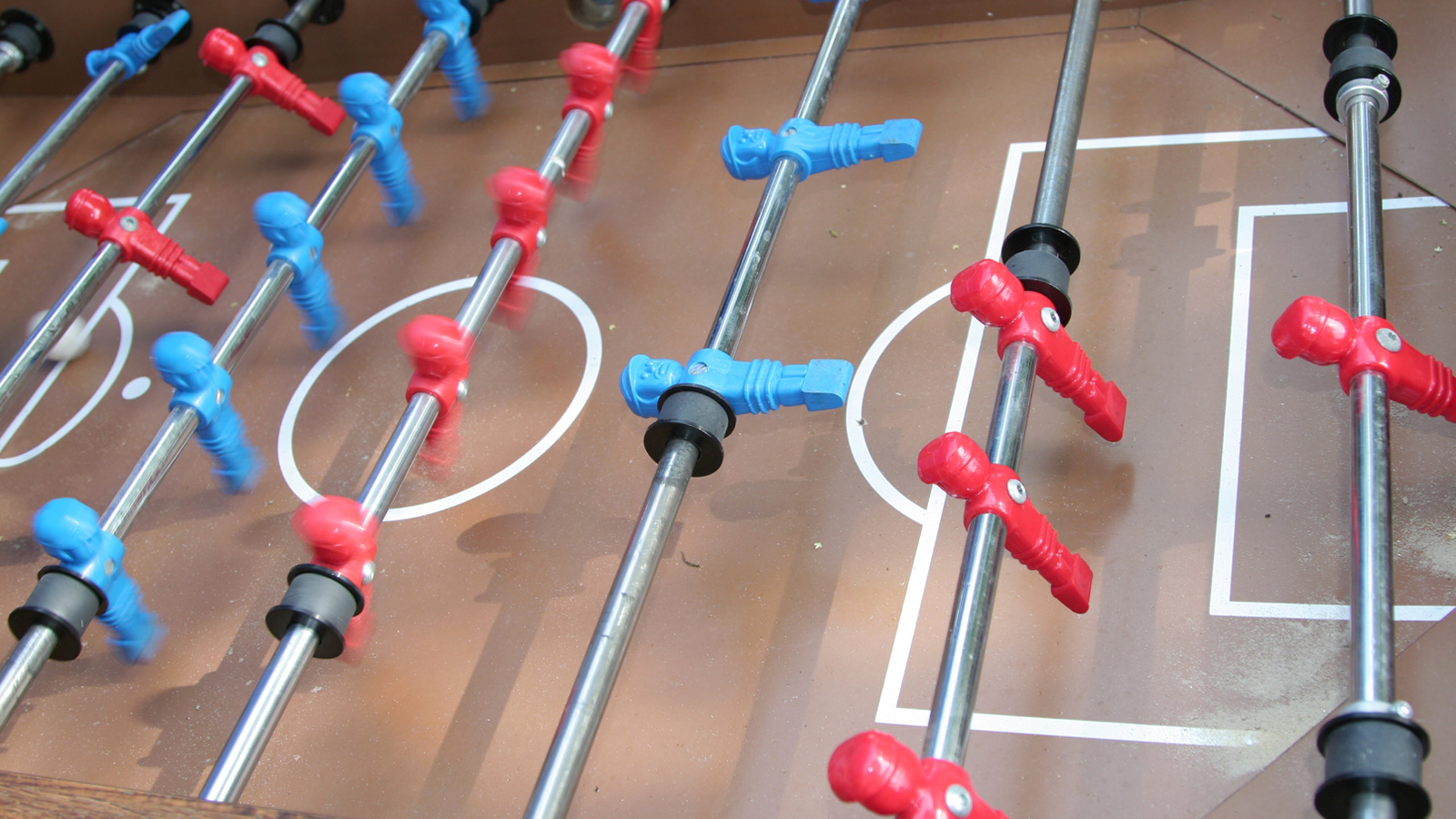 Different systems will flourish during topsy-turvy Premier League season
BY Jonathan Wilson • August 15, 2014
LONDON --  
Hull City manager Steve Bruce must feel very frustrated. For the majority of last season, he played with a back three at Hull, taking the Tigers to an FA Cup final while comfortably avoiding relegation. Yet as soon as Louis van Gaal starts playing with a back three at Manchester United, everybody gets very excited and starts talking about tactical revolutions.
Bruce is too affable, his persona as bluff north-easterner too established, to start making too much noise about the issue. But it does highlight how tactical innovation towards the lower end of the Premier League table can be overlooked, particularly when it isn't enacted by a sophisticated foreigner keen to blow his own trumpet.
Still, there is something fascinating about the prospect of one of the astutest tacticians the world has ever known using an unfamiliar formation with a top club -- when he can sign players to fit the system rather than having to adapt the system to fit whatever is available. What makes it all the more intriguing is that van Gaal, who turned 63 earlier this month, is a relatively recent convert to playing a 3-5-2, having adopted it for the first time just before the World Cup as he desperately sought to get the best out of the Netherlands.
That was a pragmatic move, but van Gaal evidently liked the formation enough to stick with it, and that means Manchester United is likely to play almost as the Dutch did in the World Cup; sitting deep, absorbing pressure and trying to spring forward on the counter-attack. To widespread surprise, Ashley Young thrived in preseason at left wing, while the additional man in central midfield seemed to suit just about everybody, from Juan Mata to Tom Cleverley.
None of the other sides near the top of the table are likely to be attempting anything so radical. Tottenham Hotspur is the other side near the top to have changed coach and, while Mauricio Pochettino will play in a markedly different way to his immediate predecessor, Tim Sherwood. Pochettino's approach is unlikely to be too different to that of the manager with whom Spurs started last season, Andre Villas-Boas.
Pochettino's approach is almost old-school van Gaal -- although his influence is less the Dutchman than Marcelo Bielsa, under whom he played at Newell's Old Boys. He believes in rigorous pressing and -- with the exception of Michael Dawson, a centerback whose lack of pace is a major problem in the system -- finds a squad set up to play that way. Hugo Lloris is, alongside Manuel Neuer, probably the best sweeper-keeper in the game, adept at leaving his line to mop up behind a back four that will squeeze almost to the halfway line.
There are likely to be only minor tweaks elsewhere among the top seven. The signing of Alexis Sanchez gives Arsenal the possibility of playing with a false nine, although the Chilean operated as an orthodox central creator behind Yaya Sanogo and then Olivier Giroud in Sunday's 3-0 FA Community Shield victory over Manchester City. With Joel Campbell in the squad after his three seasons out on loan, Arsenal has far more options up front than it did last season, with the possibility of playing 4-4-2, 4-3-3 or 4-2-3-1. The Gunners' problem, though, may again be in the big away games. At Chelsea, City and Liverpool last season, Arsenal conceded a total of 17 goals and with no midfield destroyer added to the squad, it could again find itself overrun by better opposition.
Manchester City used the standard 4-4-2 from last season in the Community Shield and, with only two players in central midfield, struggled to get to grips with Arsenal's passing. That was a problem at times last season, particularly in the Champions League, and it's presumably with a view to switching to a 4-3-3 for certain games that Fernando has been signed from Porto.
Liverpool will probably also look to add midfield solidity this season. The loss of Luis Suarez is, in terms of his ability and goals, a significant blow, but it does mean Brendan Rodgers can move away from the direct approach with a front two to something closer to the possession-based style he favored in his days at Swansea City. Although Liverpool scored 101 goals last season, just one fewer than City, it conceded 50, 13 more than the champions. Signing Dejan Lovren should help bolster the back four, but there is also a need to offer greater protection from midfield.
Everton and Chelsea, meanwhile, will be looking for more of the same. Roberto Martinez, was also a devotee of a back three in his days at Wigan. At Everton, however, Martinez has sought to use a back four with very attacking fullbacks. Jose Mourinho, having signed Diego Costa, has the "real forward" he so desperately lacked last season, and that means he should have somebody guileful and awkward enough to unlock deep-lying defenses, as well as having the pace on the break that undid so many top teams last season.
What's striking this season is the range of approaches across the top sides, from the neat possession-based approach of Wenger to Mourinho's pragmatism. Van Gaal, though, angry, bullish and highly unpredictable promises a wholly different ingredient and perhaps even the prospect, for the first time since the nineties, has team playing a back three challenging for the Premier League title. And the road starts Aug. 16.

---