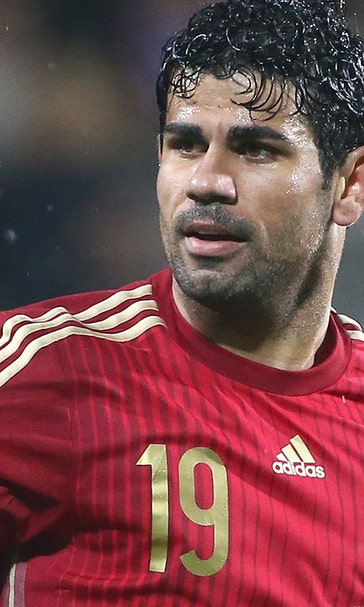 Diego Costa apologizes after injury rules him out of Spain matches
BY foxsports • March 25, 2015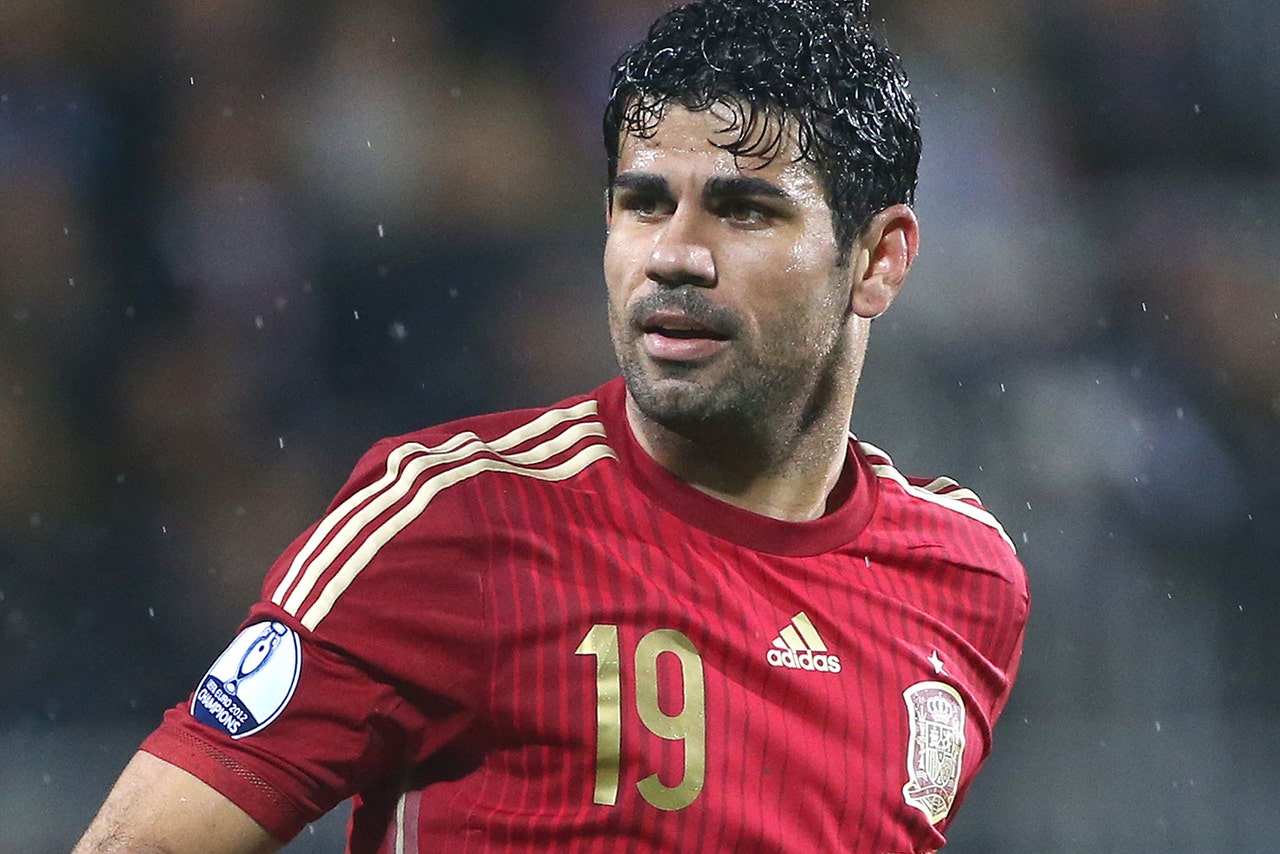 Diego Costa has apologized to Spain after he was ruled out of Friday's European Qualifier against Ukraine and the international friendly against the Netherlands four days later.
The 26-year-old Chelsea striker will spend the weekend on the sidelines after suffering a hamstring injury during the Blues' 3-2 victory at Hull City on Sunday.
The Brazil-born forward, who has scored one goal in seven appearances for Spain, also missed games against Belarus and Germany in November because of a hamstring problem and is cursing his luck after this latest setback.
"My history with the national team is that it still hasn't really started. I haven't done anything yet," Costa said in an interview with Spanish sports newspaper Marca.
"The national team is something I think of. I am sorry that I cannot bring what I would like to. Something always happens when I get close to playing for Spain. It bothers me from a personal standpoint but I hope this will end.
"I've gone through a lot to be in the national team and I hope good times will come. I was in good form, I thought everything was finally going to work out.
"You always arrive (to the national team) with some aches. But this time, I would have arrived without any pain. I really wanted to prove my form and my worth... but again it (injury) happened."
The former Atletico Madrid player made his debut for Spain in March 2014 after turning down a call-up from Brazil.
Costa endured a disappointing World Cup in Brazil and it was not until October last year, in his seventh appearance, that he finally scored his first goal for Spain.
"I am looking to succeed with Spain," he said. "The national coach and my team-mates are counting on me.
"They deserve to be paid back for the confidence that they placed in me. I hope I can do that on and off the pitch."
Costa's injury problems have led to some questioning his devotion to the country and he is eager to prove the doubters wrong.
"Sometimes it angers me that they put in doubt my commitment," he said. "I already proved that I'm enthusiastic and that I want to achieve success with the national team.
"The best way to silence the critics is to play and to do things well. But I haven't done that yet and hence, I have to listen and swallow (criticism).
"It is one thing is to criticize my performance, which is fair, but another to criticize my commitment."
---